New family of hyperbranched polymers enhance mechanical, rheological, processing performance
Hyperbranched polymers – tree-like molecules – are not particularly useful for the creation of plastic films and molded parts because they don't entangle. So Virginia Tech researchers have created segmented hyperbranched plastics, which do entangle and result in high-performance polymers.
Virginia Tech chemistry professor Timothy E. Long of Blacksburg will describe the configuration and functionality of the new family of polymers at the 227th Annual Meeting of the American Chemical Society, being held in Anaheim, Calif., March 28 through April 1, 2004.
"We have placed extended sequences between the branch points," said Long. "Think of elastic springs. If a tree's branches were on springs, they would more easily diffuse and entangle."
These new hyperbranched polymers have excellent mechanical properties and lower viscosities, he said "One of the holy grails of polymer science is a material with excellent mechanical properties that is very easy to process. In this instance, the properties are tensile strength and rheology. These polymers have excellent stress and strain behavior and are less resistant to flow under force or temperature compared to related linear polymers."
He said that any polymer prepared as a linear molecule can be prepared easily in the segmented hyperbranched fashion. "The potential impact is tremendous. It means that we can create higher performance fuel cell materials, biocompatible elastomers, and rapid photo-curable adhesives, for example."
Long will deliver the paper, "Synergies of macromolecular topology and functionality for performance" (POLY 293), at 8:30 a.m. Monday, March 29, in the Anaheim Coast Hotel, room Park D, as part of the P. J. Flory Education Award Symposium. Co-authors are Virginia Tech chemistry students Matthew G. McKee, Afia S. Karikari, and Serkan Unal, former student Iskender Ilgor, now of the Department of Chemistry at Koc University, Istanbul, Virginia Tech chemical engineering professor Garth L. Wilkes, and chemistry professor Thomas C. Ward.
The research was funded by an Army Research Office Multidisciplinary University Research Initiative to understand how branching can result in positive mechanical and rheological properties. Virginia Tech Intellectual Properties Inc. (www.vtip.org) has applied for a patent on the compositions and methods for preparation and Luna Innovations Inc. of Blacksburg, Va., has received a Small Business Research Program (SBIR) grant to explore some applications, related to coatings.
Contact for additional information
Dr. Long, telong@vt.edu, (540) 231-2480
Mike Martin, Virginia Tech Intellectual Properties Inc., mike@vtip.org, (540) 951-9374
Media Contact
Susan Trulove
EurekAlert!
All latest news from the category: Materials Sciences
Materials management deals with the research, development, manufacturing and processing of raw and industrial materials. Key aspects here are biological and medical issues, which play an increasingly important role in this field.
innovations-report offers in-depth articles related to the development and application of materials and the structure and properties of new materials.
Back to home
Newest articles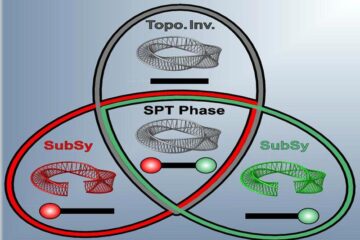 Topological phase protection reams to sub-symmetry
An international research team makes a breakthrough in physics. An international team led by researchers at Nankai University in China and at University of Zagreb in Croatia, along with team…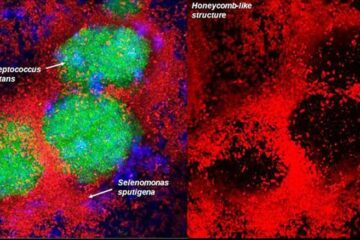 New bacterial species involved in tooth decay
Large study in children reveals Selenomonas sputigena as a key partner of Streptococcus in cavity formation. Collaborating researchers from the University of Pennsylvania School of Dental Medicine and the Adams…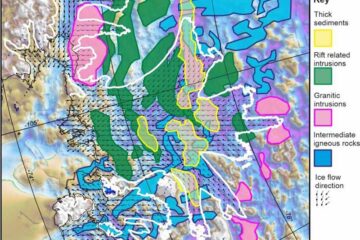 Ground beneath Antarctica's most vulnerable glacier mapped for first time
The ground beneath Antarctica's most vulnerable glacier has been mapped for the first time, by a team that includes a Swansea expert, helping scientists to better understand how it is…