Effective light amplifiers
Physicists from Münster University (WWU) and the Chinese Academy of Sciences in Beijing have jointly developed a new type of composite polymer whose photoactive features far exceed those of conventional polymers. The physicists' work is the cover story of the April 24 issue of the prestigious specialist journal "Advanced Materials".
The new composite polymer exhibits outstanding photorefractive features, which means that incident light influences the structure of the material. The structure thus produced can then, in turn, amplify the light. To achieve this, the team of scientists used diperylene bisimide instead of the traditional fullerenes, which have a football-type structure and are also known as buckyball molecules. "As a result," says physicist Prof. Cornelia Denz, team leader of the Nonlinear Photonics research group, "the material is active over the entire visible light spectrum and can amplify light considerably more effectively."
Such composite polymers, say the researchers, have great potential for use in 3D imaging displays or in the holographic imaging of living tissue. The material is also one of the most attractive candidates for applications in the field of solar cells. "This means," says Denz, "that not only the fields of medical diagnostics and energy technology, but also the entertainment industry, are very interested in such new 'soft' matter for these applications." In addition to polymers, this soft matter includes for example biological cell membranes, gels and liquid crystals. Soft matter plays a key role in many fields of research.
The team made their developments as part of "Multilevel Molecular Assemblies", the first Sino-German collaborative transregional research centre, funded by the German Research Foundation. This 'transregio' is a project run jointly by the University of Münster, Tsinghua University and the Chinese Academy of Sciences. The researchers have patented the new material in Germany and China, which means that the development has led to the first patent resulting from a collaboration between a German and a Chinese university. Making the cover of "Advanced Materials" reflects the high level of importance that the editors of the journal attach to the scientists' work.
Original publication:
Ditte, K., Jiang, W., Schemme, T., Denz, C. and Wang, Z. (2012), Photorefractive Materials: Innovative Sensitizer DiPBI Outperforms PCBM (Adv. Mater. 16/2012). Adv. Mater., 24: 2061. doi: 10.1002/adma.201290089
Media Contact
Dr. Christina Heimken
idw
All latest news from the category: Materials Sciences
Materials management deals with the research, development, manufacturing and processing of raw and industrial materials. Key aspects here are biological and medical issues, which play an increasingly important role in this field.
innovations-report offers in-depth articles related to the development and application of materials and the structure and properties of new materials.
Back to home
Newest articles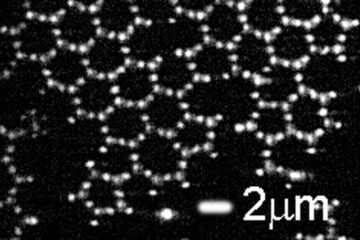 Graphene grows – and we can see it
Graphene is the strongest of all materials. On top of that, it is exceptionally good at conducting heat and electrical currents, making it one of the most special and versatile…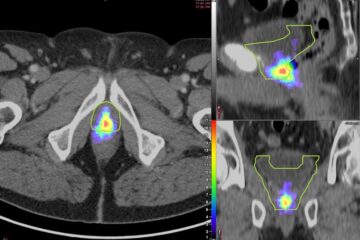 PSMA PET improves decision making for prostate cancer treatment
Detailed PSMA PET mapping of cancer recurrence in the prostate bed shows that current radiotherapy contouring guidelines—which determine the target areas for treatment—miss a significant number of lesions and may…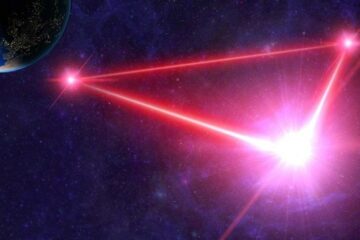 The search for the missing gravitational signal
A new SISSA study proposes an array of interferometers in space to detect subtle fluctuations in the background gravitational signals that may reveal the secrets of black hole mergers. Every…