Thick metal sheets? Laser welding!
The processes for joining maritime steel components have a great development potential in terms of production costs and productivity: the frequently used submerged arc welding is comparatively slow and involves significant workpiece distortion. Laser-arc hybrid welding, as an alternative process, requires labor-intensive edge preparation and is not very flexible.
Particularly for large steel sheet thicknesses in the range of 12 millimeters to 30 millimeters, no method has been able to prevail against submerged arc welding.
The scientists at the LZH now want to change this together with their partners Meyer Werft GmbH & Co. KG, Held Systems Deutschland GmbH and Laserline GmbH.
Robust, pure laser welding processes
The scientists want to develop robust, pure laser welding processes, especially for thick metal sheet welding in the maritime sector. For this purpose, the project partner Laserline will realize new diode laser beam sources with a maximum output power of up to 60 kilowatts in continuous-wave mode.
The aim of the project is to achieve high-quality joints with high welding speeds. The partners want to reduce the costs for edge preparation and the amount of additional material compared to existing joining methods. In that way, the costs shall be reduced eventually. The new processes shall complement or even replace the existing ones.
The application-oriented development takes place in parallel in a laser laboratory and in a shipyard-like test environment. This makes it possible to quickly test, evaluate and optimize processes.
Focus on laser safety
The partners are particularly keen to develop concepts for ensuring laser safety for very high laser output powers of up to 60 kilowatts. This includes the handling of the expected large quantities of emitted hazardous substances. To this end, the LZH also comprehensively investigates the release of hazardous substances from the laser processing zone.
About DIOMAR
The joint project "Thick Metal Sheet Welding by High-Power Diode Lasers for Maritime Applications" (DIOMAR) is being carried out by Meyer Werft GmbH & Co. KG, Held Systems Germany GmbH, Laserline GmbH and the LZH. DIOMAR is funded by the Federal Ministry for Economic Affairs and Energy.
Media Contact
Lena Bennefeld
Laser Zentrum Hannover e.V.
All news from this category: Machine Engineering
Machine engineering is one of Germany's key industries. The importance of this segment has led to the creation of new university degree programs in fields such as production and logistics, process engineering, vehicle/automotive engineering, production engineering and aerospace engineering among others.
innovations-report offers informative reports and articles covering technologies such as automation, motion, power train, energy, conveyor, plastics, lightweight construction, logistics/warehousing, measurement systems, machine tools and control engineering.
Back to the Homepage
Latest posts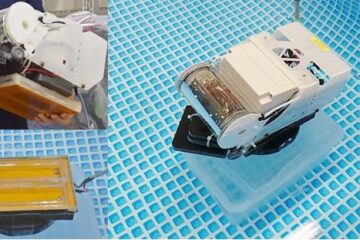 Seawater as an electrical cable !?
Wireless power transfers in the ocean For drones that can be stationed underwater for the adoption of ICT in mariculture. Associate professor Masaya Tamura, Kousuke Murai (who has completed the…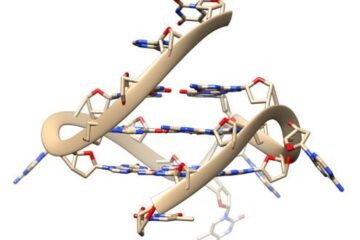 Rare quadruple-helix DNA found in living human cells with glowing probes
New probes allow scientists to see four-stranded DNA interacting with molecules inside living human cells, unravelling its role in cellular processes. DNA usually forms the classic double helix shape of…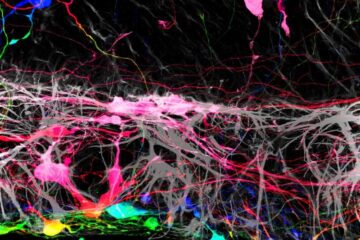 A rift in the retina may help repair the optic nerve
In experiments in mouse tissues and human cells, Johns Hopkins Medicine researchers say they have found that removing a membrane that lines the back of the eye may improve the…