Safer and more cost-effective control units for cleaning machines
EUREKA project E! 3592 CLEANCONTROL has developed a compact electronic control unit to challenge this. Mainly targeted at cleaning machine manufacturers, it is adaptable to forklifts and lifting platforms – potentially reducing manufacturing costs and making vehicle use safer for the end-users.
"Different electric engines that control each piece of equipment need to be controlled by an electronic system. With the control system we have designed, a single unit manages all the equipment," explains Björn Mentzer from main project participant Mentzer Electronic GmbH. "From a production perspective, the process will be simpler and costs lower. It will be easier to change parts too. The controller is also adaptable to different applications, large or small, meaning a more personalised system for machine manufacturers."
With this new technology, steering is no longer carried out mechanically but is transferred by sensors, requiring less maintenance and easy installation. The individual operating the machine simply stands at the rear and steers the device using body movement, an important feature that replaces the heaviness of conventional steering devices with levers, switches and steering wheels. Operating a vehicle will therefore become more comfortable, ergonomic and physical stress will be reduced.
Mentzer Electronic GmbH in Germany and Swiss company DIAL Engineering AG were brought together by EUREKA two years ago to develop this innovative technology and have recently announced the project's successful results. Founded in 1974, Mentzer Electronic GmbH has been designing and producing chargers for maintenance-free lead acid batteries since 1984 and was involved in designing the control system itself. Its Swiss counterpart worked on the display, customised to the manufacturers' needs, and has recently applied and received a patent on the sensor application integrated in the new machine. The Piston-Pump also developed by DIAL Engineering AG to hold water or cleaning solution, can be regulated by frequency and is resistant to all chemicals and solvents.
"Our business relationship with DIAL Engineering AG as a customer is more than 20 years-old and thanks to this project we were able to increase our activity over the past two years," remarked the German participant. "EUREKA proved to be the right choice for setting up this project on a European level with partners from two European countries. The project start-up was facilitated and efficiently supported," he added. "Now the chances for enhancing competitiveness on the European market will be considerably enlarged."
More information: Björn Mentzer- Managing Director
Mentzer Electronic GmbH
Industriestrasse 18
61200 Wölfersheim
Germany
Tel: +49-(0)6036-97790
Fax: +49-(0)6036-977913
info@mentzer.de
All latest news from the category: Machine Engineering
Machine engineering is one of Germany's key industries. The importance of this segment has led to the creation of new university degree programs in fields such as production and logistics, process engineering, vehicle/automotive engineering, production engineering and aerospace engineering among others.
innovations-report offers informative reports and articles covering technologies such as automation, motion, power train, energy, conveyor, plastics, lightweight construction, logistics/warehousing, measurement systems, machine tools and control engineering.
Back to home
Newest articles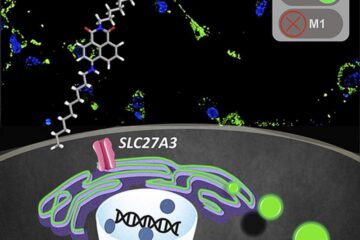 Labeling macrophages …
… associated with cancer progression using a selective dye. M1 and M2 are activated macrophages that protect our immune system and maintain homeostasis. Interestingly, they are characterized by distinct and…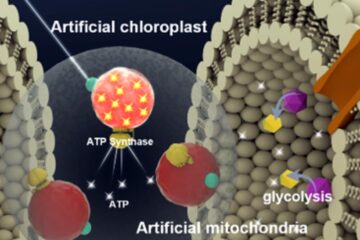 The powerhouse of the future: Artificial cells
Assessing how energy-generating synthetic organelles could sustain artificial cells. Energy production in nature is the responsibility of chloroplasts and mitochondria and is crucial for fabricating sustainable, synthetic cells in the…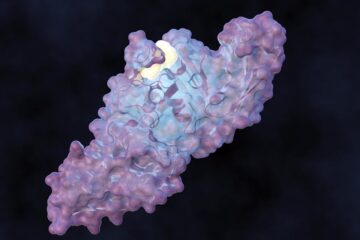 Molecule to disrupt SARS-CoV-2 infection
A team of scientists led by the Department of Energy's Oak Ridge National Laboratory designed a molecule that disrupts the infection mechanism of the SARS-CoV-2 coronavirus and could be used…