Extended range of automation products for water and wastewater installations
The library also contains matching project documents – ranging from specifications to test procedures. Also new is the free "Consultant DVD" with an efficient toolbox that effectively supports engineering offices, system integrators and plant operators in all phases of planning for water management installations. Specifications of work and services, for example, can thus be drawn up with remarkably little effort.
The Simatic Water Library with standardized modules and typical applications facilitates the engineering and commissioning of automation solutions in the water industry. As its appearance and user philosophy have been aligned to PCS 7, the familiarization process for the user is only minimal. The library contains automation functions and graphic user windows, i.e. the so-called faceplates required by the water industry.
Examples of additional functions provided by the library are multiple-maintenance concepts with local panels and controllers. This makes it possible to set up hierarchical plant structures very efficiently, with a main control center, subordinate control centers and various stations. In addition, communication modules for simplified integration of standard and highly available Simatic S7 400 controllers are provided, supplemented with product modules for Simocode motor management as well as the Sinamics G120 and Micromaster MM440 drives.
The Water Library is also suitable for smaller plants where the 'Simatic WinCC' Scada system and S7 300 controllers are used. On the basis of S7 300 controllers, subsystems with local control such as dosing stations, blower stations or cogeneration plants can easily be integrated in the higher-level process control system.
The Consultant DVD contains the information needed for all relevant electrical/electronic product groups in the planning process. This information is provided in the form of around 1400 bid-invitation text modules, application manuals, product information documents (such as catalogs, data sheets and brochures), notes on design and configuration tools, including project files of the most important thereof, e.g. Simaris design. Also featured are typical applications, along with automation and power distribution configurations. Products and systems from the areas of drive technologies, electrical installation technology, low-voltage controls and distribution, process instrumentation and analytics as well as communication, process automation and power supply are also taken into account.
In addition, numerous specimen applications for medium-sized and large-scale sewage plants, as well as for a medium-sized waterworks, are likewise available. Examples for waterworks, pump stations and reverse-osmosis installations are in preparation. With the Consultant DVD, planners can expect savings of up to 20 % in terms of costs and time.
Media Contact
Gerhard Stauss
Siemens Industry Automation
All news from this category: Machine Engineering
Machine engineering is one of Germany's key industries. The importance of this segment has led to the creation of new university degree programs in fields such as production and logistics, process engineering, vehicle/automotive engineering, production engineering and aerospace engineering among others.
innovations-report offers informative reports and articles covering technologies such as automation, motion, power train, energy, conveyor, plastics, lightweight construction, logistics/warehousing, measurement systems, machine tools and control engineering.
Back to the Homepage
Latest posts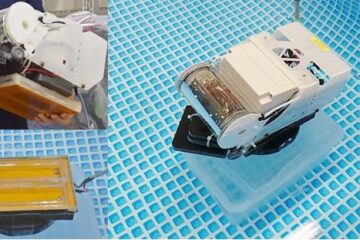 Seawater as an electrical cable !?
Wireless power transfers in the ocean For drones that can be stationed underwater for the adoption of ICT in mariculture. Associate professor Masaya Tamura, Kousuke Murai (who has completed the…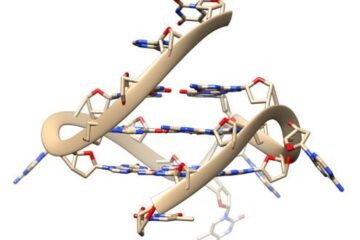 Rare quadruple-helix DNA found in living human cells with glowing probes
New probes allow scientists to see four-stranded DNA interacting with molecules inside living human cells, unravelling its role in cellular processes. DNA usually forms the classic double helix shape of…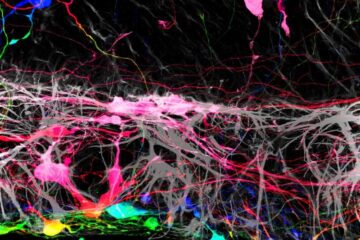 A rift in the retina may help repair the optic nerve
In experiments in mouse tissues and human cells, Johns Hopkins Medicine researchers say they have found that removing a membrane that lines the back of the eye may improve the…