Machine monitoring system increases availability and productivity in manufacturing and process industries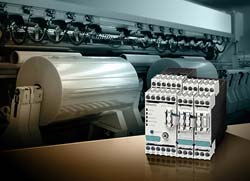 The Siplus CMS2000 from the Siemens Industry Automation Division is a system for monitoring machines which helps companies to increase the availability of their plants and selectively plan maintenance work.
The Siemens Industry Automation Division is expanding its range of plant monitoring systems with the Siplus CMS2000. The system can monitor and analyze mechanical components like motors, generators, pumps or fans by recording vibrations, rotational speeds and temperature. This makes it possible to detect and remedy potential defects in machines before they occur, enabling maintenance work to be planned reliably. The result is increased plant availability and productivity, and reduced repair and maintenance costs.
Siplus CMS2000 offers two standard IEPE interfaces for connecting vibration sensors as well as one speed input, two analog inputs, two digital inputs, and three digital outputs. The modular system can also be expanded by temperature modules from the Simocode family. Further modules will be available soon. The integral diagnostics software means users can evaluate characteristic values of the bearing and vibration monitoring system and perform a frequency-selective analysis of the recorded data as well as a trend analysis.
Siplus CMS2000 can be visualized and parameterized easily by using a web browser without additional software. This allows service personnel problem-free local access even with remote operation. In addition, the system informs personnel by e-mail of the status of the plant and, if required, it can provide the raw data. Internet access is password-protected. The internet-connected company server should be equipped with a firewall to provide additional protection. Alternatively, online access is possible via the secure cRSP platform from Siemens within the scope of a service agreement.
With the combined functionality of monitoring and analysis, Siplus CMS2000 supplements the Siplus CMS product range that until now encompassed the Siplus CMS1000 system for simple machine monitoring and the powerful Siplus CMS4000 system for complex analysis and measuring tasks.
Siemens has developed the Siplus CMS monitoring systems specifically for monitoring plants and machines. The aim is to enlist the help of condition monitoring systems to increase plant availability as the most powerful lever for boosting productivity. The Siplus CMS helps to detect fault sources at an early stage and scheduled maintenance work can be carried out at suitable points in the production cycle. After extended periods of fault-free operation, any significant irregularities resulting from wear and tear or other damage-related causes can be detected at the outset using the documented trend curves. Predictable problems can thus be corrected as they arise – before more significant damage, cost-intensive consequential damage, or even total failure results. Condition monitoring systems from Siemens are used worldwide in a host of production plants and in different sectors such as mechanical equipment manufacture, pulp and paper, renewable energy, metals and mining, oil and gas, and the automotive industry.
The Siemens Industry Sector (Erlangen, Germany) is the world's leading supplier of innovative and environmentally friendly products and solutions for industrial customers. With end-to-end automation technology and industrial software, solid vertical-market expertise, and technology-based services, the Sector enhances its customers' productivity, efficiency, and flexibility. With a global workforce of more than 100,000 employees, the Industry Sector comprises the Divisions Industry Automation, Drive Technologies and Customer Services as well as the Business Unit Metals Technologies. For more information, visit http://www.siemens.com/industry
The Siemens Industry Automation Division (Nuremberg, Germany) supports the entire value chain of its industrial customers – from product design to production and services – with an unmatched combination of automation technology, industrial control technology, and industrial software. With its software solutions, the Division can shorten the time-to-market of new products by up to 50 percent. Industry Automation comprises five Business Units: Industrial Automation Systems, Control Components and Systems Engineering, Sensors and Communications, Siemens PLM Software, and Water Technologies. For more information, visit http://www.siemens.com/industryautomation
Reference Number: IIA2011112906e
Contact
Mr. Peter Jefimiec
Industry Automation Division
Siemens AG
Gleiwitzerstr. 555
90475 Nuremberg
Germany
Tel: +49 (911) 895-7975
peter.jefimiec​@siemens.com
Media Contact
Peter Jefimiec
Siemens Industry
Alle Nachrichten aus der Kategorie: Machine Engineering
Machine engineering is one of Germany's key industries. The importance of this segment has led to the creation of new university degree programs in fields such as production and logistics, process engineering, vehicle/automotive engineering, production engineering and aerospace engineering among others.
innovations-report offers informative reports and articles covering technologies such as automation, motion, power train, energy, conveyor, plastics, lightweight construction, logistics/warehousing, measurement systems, machine tools and control engineering.
Zurück zur Startseite
Neueste Beiträge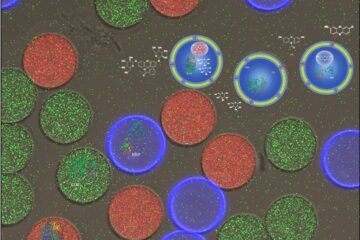 An artificial cell on a chip
Researchers at the University of Basel have developed a precisely controllable system for mimicking biochemical reaction cascades in cells. Using microfluidic technology, they produce miniature polymeric reaction containers equipped with…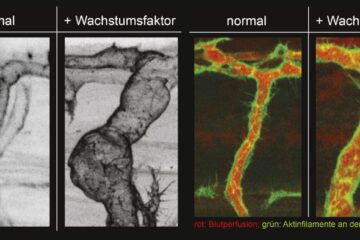 Specific and rapid expansion of blood vessels
Nature Communications: KIT researchers identify a new mechanism to control endothelial cell size and arterial caliber – basis for better treatment of heart infarct and stroke. Upon a heart infarct…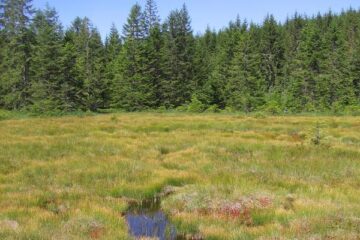 Climate change drives plants to extinction in the Black Forest in Germany
Climate change is leaving its mark on the bog complexes of the German Black Forest. Due to rising temperatures and longer dry periods, two plant species have already gone extinct…