LZH optimizes laser-based CFRP reworking for the aircraft industry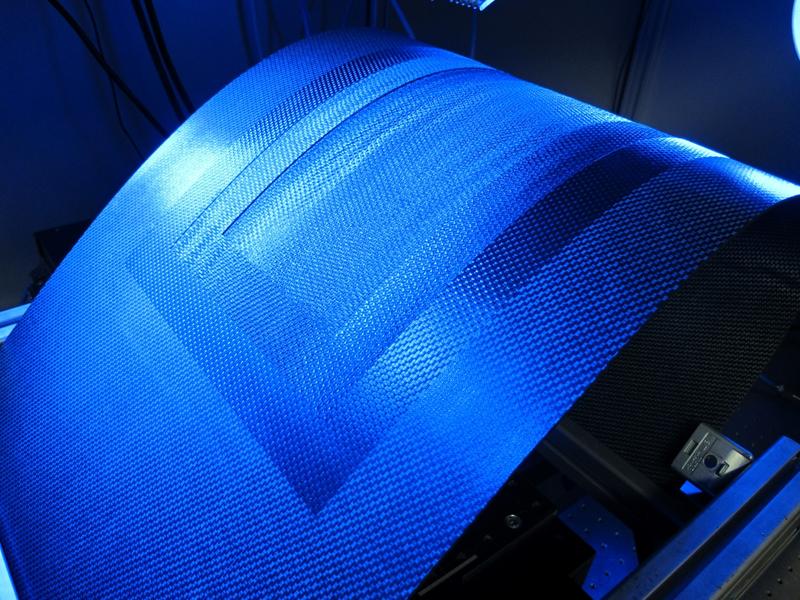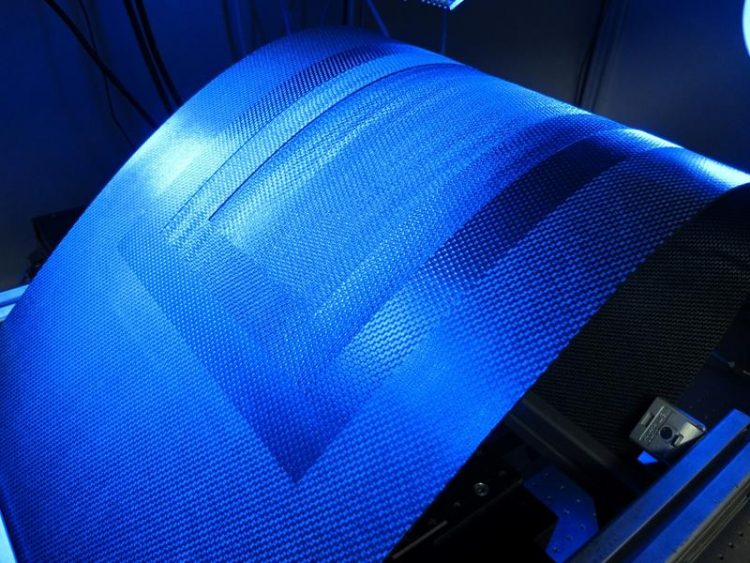 Today, many aircraft components are made of the lightweight material CFRP. Advantages of this material are the low weight and the high stability.
The processing of this material, however, is still difficult. Therefore, in order to eliminate production- and operation-related defects in a faster and more cost-efficient way, the aircraft industry requires a reliable solution.
Eliminating defective areas by custom-fit patches
Laser-based processes offer promising approaches: Carbon fiber tissue can be processed contact-, force- and wear-free. Moreover, the high geometric resolution of the laser makes it possible to scarf the surface precisely and to insert custom-fit replacement patches. During the patch repair, the defective areas are removed layer-by-layer using the laser, and then replaced by a custom-fit patch.
An innovative system technology, consisting of a laser, a scanner, a short-coherence interferometry system and a control software, determines the individual process parameters according to the shape of the component.
The short-coherence interferometry system measures the depth spatially with high resolution and thus ensures a precise layer-by-layer removal. In that way, surface deformations due to local increases in thickness, which occur frequently during mechanical processing, can be avoided.
Flexible laser parameters for variable component geometries
Apart from the proper system technology, the Composites Group of the Production and Systems Department focuses on the further development of the laser process. One challenge during the laser-based surface post-treatment of CFRP aircraft components is their thin-walled and complex shape that requires individually adapted laser parameters.
Further, CFRP typically has a spatially inhomogeneous thermal conduction. To achieve a constant surface quality nevertheless, the LZH experts are inventing a sophisticated process strategy – also considering the geometric scalability of the process parameter. The new technology shall be usable for 2D and 3D components, too – ideally with the possibility for automation.
The project "Reliable reworking on thin-walled, curved CFRP surfaces using photonic systems and piezo-assisted quality control" (ReWork) is sponsored by the German Federal Ministry of Economics and Energy (BMWi) for a duration of three years.
Media Contact
Dr. Nadine Tinne
Laser Zentrum Hannover e.V.
All latest news from the category: Machine Engineering
Machine engineering is one of Germany's key industries. The importance of this segment has led to the creation of new university degree programs in fields such as production and logistics, process engineering, vehicle/automotive engineering, production engineering and aerospace engineering among others.
innovations-report offers informative reports and articles covering technologies such as automation, motion, power train, energy, conveyor, plastics, lightweight construction, logistics/warehousing, measurement systems, machine tools and control engineering.
Back to home
Newest articles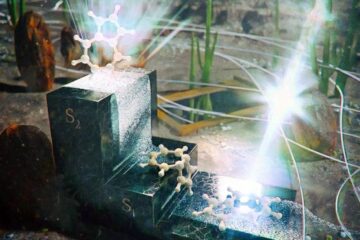 A mysterious blue molecule will help make better use of light energy
Researchers at IOCB Prague are the first to describe the causes of the behavior of one of the fundamental aromatic molecules, which fascinates the scientific world not only with its…
Let it flow: recreating water flow for virtual reality
The physical laws of everyday water flow were established two centuries ago. However, scientists today struggle to simulate disrupted water flow virtually, e.g., when a hand or object alters its…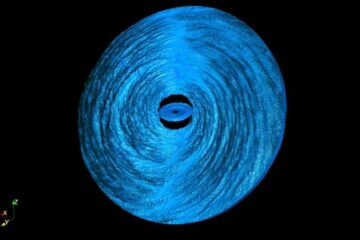 Black holes eat faster than previously expected
New finding might explain why quasars flare and fade so quickly. A new Northwestern University-led study is changing the way astrophysicists understand the eating habits of supermassive black holes. While…