New Comos version sustainably improves efficiency in plant management
With the new version 10.1 of the Comos software solution, the Siemens Industry Automation Division is expanding its range of industrial software for the process industry in plant engineering and plant management.
The Comos Enterprise Platform for efficient and system-wide cooperation was further developed using the new Comos industrial database (Comos iDB). It is designed for sector-specific requirements in a wide variety of industries.
New projects can be installed quickly and easily, because fewer customer-specific adaptations are required. The Comos Enterprise Platform ensures fast data processing and secure data management even with an increasing volume of project data.
Integration of the Comos software solution with the Simatic process control system PCS 7 enables the engineer or operator to integrate process plant engineering with central data management. The consistent and bidirectional exchange of information between the two systems has been developed further in order to save time and costs in overall plant engineering. For example, sequence controls, types and instances functionally engineered in Comos can now be transferred to a plant-specific automation function.
An additional innovation for plant management is the further development of Comos Walkinside. In Comos 10.1, the powerful 3D visualization software provides a very realistic representation of plants of any complexity even before commissioning. Comos Walkinside directly accesses the data in Comos. Due to the logical connection of geometrical objects with the engineering data, the 3D image of the plant is constantly kept up-to-date throughout the entire lifecycle of the plant. Head-mounted devices (virtual reality glasses) and gamepads to control the virtual characters give users the impression that they are really moving around in the plant. Comos Walkinside can be used for design reviews, simulation or operational engineering, for example. Furthermore, training can take place under realistic and safe conditions before a plant has been commissioned.
In addition to this, further new developments and functional expansions help to increase the efficiency of data management throughout the entire lifecycle of a plant and facilitate decision-making for users and management.
With respect to piping and instrumentation (P&ID), with Comos 10.1, users can now for the first time link PDF documents, such as piping and instrumentation flow diagrams, to a process picture in Comos P&ID or transfer them in full. The new import function can make the manual mapping of P&IDs easier or even unnecessary. This saves the user time and reduces potential data inconsistencies.
Siemens consistently promotes the integration of its industrial software range for the product and plant lifecycle – with interfaces to both its own products and products from other manufacturers. In this way, for example, components and catalogs can be synchronized even more efficiently with the Teamcenter PLM (Product Lifecycle Management) software from Siemens via the new Process Data Interface of Comos 10.1. In addition, in the new release, plant structures from the Comos 2D engineering can be exchanged and synchronized with the 3D design in NX, the Siemens software for digital product design. The compatibility of Comos with Probad, the IBM calculation software for designing printed parts, has also been expanded further.
More information about Comos is available on the Internet at: www.siemens.com/comos
Follow us on Twitter: www.twitter.com/siemens_press
The Siemens Industry Sector (Erlangen, Germany) is the world's leading supplier of innovative and environmentally friendly products and solutions for industrial customers. With end-to-end automation technology and industrial software, solid vertical-market expertise, and technology-based services, the Sector enhances its customers' productivity, efficiency, and flexibility. With a global workforce of more than 100,000 employees, the Industry Sector comprises the Divisions Industry Automation, Drive Technologies and Customer Services as well as the Business Unit Metals Technologies. For more information, visit http://www.siemens.com/industry
The Siemens Industry Automation Division (Nuremberg, Germany) supports the entire value chain of its industrial customers – from product design to production and services – with an unmatched combination of automation technology, industrial control technology, and industrial software. With its software solutions, the Division can shorten the time-to-market of new products by up to 50 percent. Industry Automation comprises five Business Units: Industrial Automation Systems, Control Components and Systems Engineering, Sensors and Communications, Siemens PLM Software, and Water Technologies. For more information, visit http://www.siemens.com/industryautomation
Reference Number: IIA2013103009e
Contact
Mr. Gerhard Stauss
Industry Automation Division
Siemens AG
Gleiwitzerstr. 555
90475 Nuremberg
Germany
Tel: +49 (911) 895-7945
gerhard.stauss​@siemens.com
Media Contact
Gerhard Stauss
Siemens Industry
All latest news from the category: Machine Engineering
Machine engineering is one of Germany's key industries. The importance of this segment has led to the creation of new university degree programs in fields such as production and logistics, process engineering, vehicle/automotive engineering, production engineering and aerospace engineering among others.
innovations-report offers informative reports and articles covering technologies such as automation, motion, power train, energy, conveyor, plastics, lightweight construction, logistics/warehousing, measurement systems, machine tools and control engineering.
Back to home
Newest articles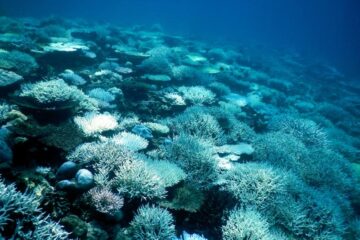 Young Corals Provide Insight into Recovery from Coral Bleaching
The number of young corals can reveal how reefs are recovering from coral bleaching. A new study from the University of Bremen, which was recently published in "PLOS ONE" journal,…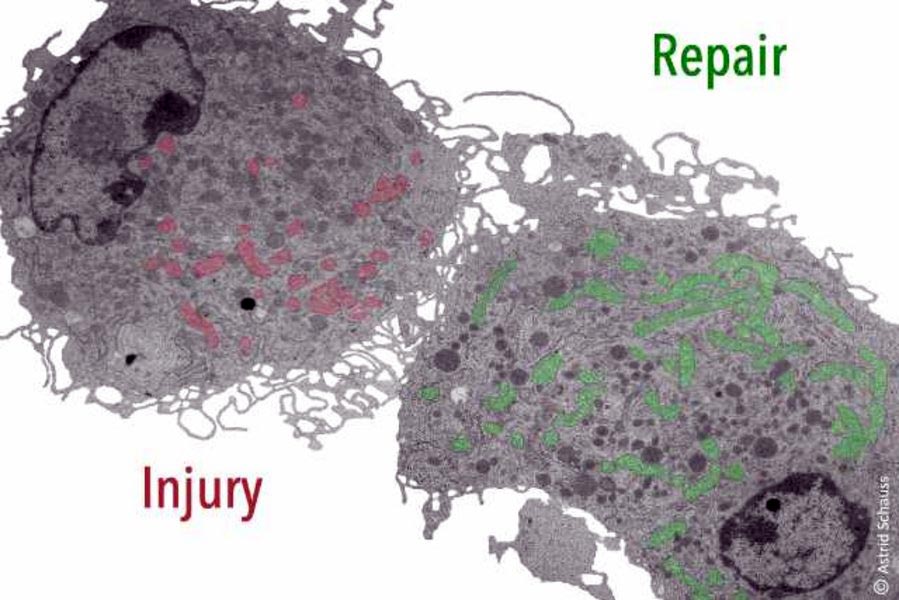 Defense or repair: How immune cells are controlled during wound healing
For the first time, scientists show a causal link between tissue repair, mitochondrial metabolism, and the activation and function of macrophages (scavenger cells) / Publication in 'Cell Metabolism'. A Cologne-based…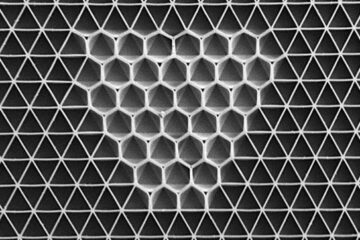 Transforming material topology with a drop of liquid
Liquid acts across multiple scales to reorganize connectivity in networks of artificial microscopic cells. The Science Networks of cells in nature have inspired researchers to develop their own materials made…