Uncovering Pathogens Outside the Lab
Infectious diseases such as malaria and syphilis can be diagnosed rapidly and reliably in the field by using a simple test developed by Canadian scientists. The test is based on the use of DNAzymes and gold nanoparticles. As the researchers report in the journal Angewandte Chemie, their test allows for the sensitive detection of bacteria, viruses, and parasites.
Dangerous infectious diseases must be identified in time in order to prevent them from spreading. The DNA of pathogens is an ideal biomarker and can easily be identified by PCR. However, this is only possible if expensive laboratory equipment and trained personnel are on hand. This may not be the case in remote locations or developing nations. Alternative methods that are simple and inexpensive while also remaining sensitive and specific are needed.
Kyryl Zagorovsky and Warren C.W. Chan at the University of Toronto (Canada) have now combined two modern technologies in a novel way: They have used DNAzymes as signal amplifiers and gold nanoparticles for detection. Gold nanoparticles (GNPs) absorb light. The wavelength of the light absorbed depends on whether the nanoparticles are separate or aggregated. The difference in color can be seen with the naked eye. A solution of individual particles appears red, whereas aggregates are blue-violet in color.
DNAzymes are synthetic DNA molecules that can enzymatically split other nucleic acid molecules. The researchers separated a DNAzyme into two inactive halves that both selectively bind to a specific gene segment of the pathogen to be detected. The act of binding reunites the halves and activates them.
For their test procedure, the scientists produced two sets of GNPs that bind to two different types of DNA strand, type A and type B. In addition, they synthesized a three-part "linker" made of DNA. One end of the linker is the complement to type A DNA; the second end is the complement to type B DNA. The center part is designed to be split by active DNAzymes.
In the test sample with no pathogen present, the DNAzymes remain inactive and the linkers remain intact. They bind to a GNP at each end and link the GNPs into larger aggregates, causing the solution to turn blue-violet. In contrast, if there is pathogen in the sample, the DNAzymes are activated and proceed to split the linkers. Now only the bridging parts of the linker can bind to DNA strands of the GNPs, so they cannot link the GNPs together. The solution stays red. Because every activated DNAzyme splits many linkers, it amplifies the signal.
This new type of test is simple and inexpensive; it can be made to detect every kind of pathogen, as the researchers demonstrated by detecting gonorrhea, syphilis, malaria, and hepatitis B. In a freeze-dried state, the reagents can be stored with no problem – an important requirement for use in the field.
For the full article see https://www.wiley-vch.de/vch/journals/2001/journalist/201305pre.pdf (editorial use only).
About the Author
Dr. Warren Chan is a professor at the University of Toronto in the Institute of Biomaterials and Biomedical Engineering with affiliation with the Donnelly Center for Cellular and Biomolecular Research, and Department of Materials Science and Engineering, Chemistry, and Chemical Engineering. His research interest is in the development of nanotechnology for detecting cancer and infectious diseases. He is also the Canadian Research Chair in Nanomedicine.
Author: Warren C. W. Chan, University of Toronto (Canada), http://ibbme.utoronto.ca/faculty/core/chan.htm
Title: A Plasmonic DNAzyme Strategy for Point-of-Care Genetic Detection of Infectious Pathogens
Angewandte Chemie International Edition, Permalink to the article: http://dx.doi.org/10.1002/anie.201208715
Media Contact
Warren C. W. Chan
Angewandte Chemie
All news from this category: Life Sciences and Chemistry
Articles and reports from the Life Sciences and chemistry area deal with applied and basic research into modern biology, chemistry and human medicine.
Valuable information can be found on a range of life sciences fields including bacteriology, biochemistry, bionics, bioinformatics, biophysics, biotechnology, genetics, geobotany, human biology, marine biology, microbiology, molecular biology, cellular biology, zoology, bioinorganic chemistry, microchemistry and environmental chemistry.
Back to the Homepage
Latest posts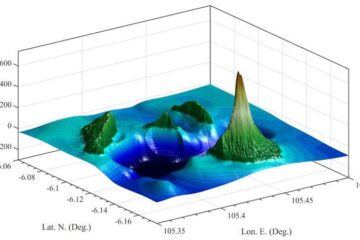 Newly published data provides clearer picture of volcano collapse
URI Professor Stéphan Grilli is keeping a close eye on volcanoes closer to the US. An article recently published in the prestigious journal Nature Communications, written by University of Rhode…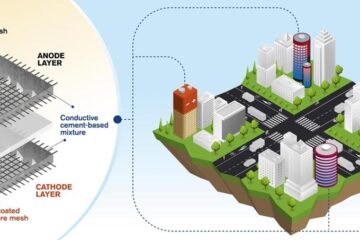 World first concept for rechargeable cement-based batteries
Imagine an entire twenty storey concrete building which can store energy like a giant battery. Thanks to unique research from Chalmers University of Technology, Sweden, such a vision could someday…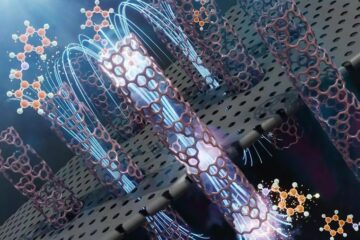 In milliseconds from polluted to clear water
New discoveries in the field of nanoscience … Researchers at the Max Planck Institute of Colloids and Interfaces developed a membrane that is composed of a bundle of nanometer-sized tubes….