Slovenian team won the Grand prize at the international Genetically Engineered Machine (iGEM) competition at MIT
The group—which accepted the official BioBrick trophy–targeted a way to use engineered cells to intercept the body's excessive response to infection, which can lead to a fatal condition called sepsis.
The goal of the 380 students on 35 university teams from around the world was to build biological systems the way a contractor would build a house—with a toolkit of standard parts.
Cells may one day be programmed to manufacture and deliver drugs or key molecules within the body, churn out fuels to run cars and heat houses, act as biosensors to detect pollutants, and a slew of as-yet unimagined functions. The MIT team, dubbed "eau d'ecoli," genetically engineered E. coli bacteria to smell like mint while it was growing and to smell like banana when it was done. The technique could potentially be used to improve the scent of other foul-smelling substances. "It's kind of a cool thing to tell your bacteria how to smell," said team member Veena Venkatachalam, an MIT sophomore majoring in chemistry and physics.
The Slovenian team was one of the few to work with mammalian cells. Ljubljana microbiology student Monika Ciglic said that the team chose the more challenging and complicated mammalian cells over bacteria or viruses because of the potential rewards of developing a system that could work in the human body. Sepsis is one of the top 10 causes of death in the US, she said. But while the other teams had an available toolkit of 500 "BioBricks"—snippets of DNA that have been proven to accomplish certain tasks—the Slovenian team had to build all their BioBricks from scratch.
Information about BioBricks, and a toolkit to make and manipulate them, was provided by the Registry of Standard Biological Parts created by MIT.
The first grand prize runner up was Imperial College in London for their design of an oscillator device that was stable, had a high signal-to-noise ratio and could be easily integrated into other systems. Such a device has potential biomedical applications.
The second runner up was Princeton, for its team's work on programming mouse embryonic stem cells to differentiate on command. The Princeton team's project could one day create organs and tissues of choice from stem cells, which have the ability to turn into any part of the body. Other projects with potential applications included University of Edinburgh's device to detect arsenic in well water, a problem that affects 100 million people around the world, especially in poorer nations;
The iGEM director, Randy Rettberg, principal research engineer in biological engineering, is convinced that synthetic biology based on standard part will spawn a worldwide industry based on engineering biological systems from standard parts. The possibilities for start-ups include companies that will make and catalog the individual parts, as well as companies that will exploit the technology to solve problems related to energy, the environment, medicine and more.
Drew Endy, assistant professor of biological engineering, said that it is "completely remarkable that 40 months ago, none of this was happening anywhere." A small pilot program held during Independent Activities Period has grown into an international competition, and Endy said that as DNA synthesis becomes more common, the field will expand even more rapidly.
As with any technology, the danger of misuse exists. Perceptions of synthetic biology range from excitement to fear and mistrust. Endy said that the work is so new, it's bound to scare some people. "A lot of people who were scaring folks in 1975 now have Nobel prizes," he said.
Participants and prizes
In addition to Ljubljana, teams participating from other countries included those from University of Cambridge and Imperial College in England; University of Edinburgh; Swiss Federal Institute of Technology (ETH Zurich); Freiburg University; two institutes from Valencia, Spain; a Latin American team of high school and undergraduate students from Colombia; universities and centers in Mexico; Chiba University in Japan; a collaboration of students from Tokyo universities; the National Centre for Biological Sciences in Bangalore, University of Calgary, McGill University, University of Toronto and University of Waterloo,.
United States participants included Duke University, University of Arizona, University of Oklahoma, Boston University, Brown, Harvard, University of Michigan, Missouri Western State University, MIT, Princeton, Mississippi State, Davidson College, Rice, UC Berkeley, Purdue, Penn State, Prairie View A&M University, UT Austin, and UC San Francisco.
A panel of judges from industry and academia selected the winners at iGEM 2006 Jamboree. On Saturday, the teams presented overviews of projects they completed during the summer. On Sunday, awards were given on a variety of criteria:
(All recipients listed in order of first, second and third place prizes)
• Best part: Berkeley, Davidson College, Tokyo Alliance
• Best device: ETH Zurich, Penn State, Edinburgh
• Best system: MIT, Slovenia and UT Austin
• Best presentation: Missouri Western, Cambridge, MIT
• Best poster: Edinburgh, Missouri and Davidson, Cambridge
• Best documentation: Imperial College, Cambridge, Slovenia
• Best measurement and part characterization: Imperial College, Slovenia, Berkeley
• Best cooperation and collaboration: Tokyo Alliance, Davidson and Missouri, Toronto and Waterloo
• Best conquest of adversity: Calgary, Valencia, Davidson and Missouri
• Best real world application: Edinburgh, Princeton, Michigan
Honorable mention went to Latin America "for taking iGEM out of this world"; to McGill "for bringing cells together;" Oklahoma for "most likely to appear on CSI;" Duke for most ambitious; Chiba for most creative brainstorming; Rice for most-organized get-togethers; Purdue for best bridging strategy; Brown for "inventing a category of bacterial schoolyard games;" Prairie View for progress in detecting and remediating metals in soils; Bangalore for strategies for self-assembly; Harvard for "progress toward an extraordinarily difficult goal and best wiki organization;" the Mexico collaboration for "progress toward biological art;" University of Arizona for progress toward synthetic biology in three colors; University of California at San Francisco for steering e coli in new directions; Mississippi State for advancing hydrogen fuels to biodetection.
iGEM is an initiative of the MIT iCampus program, which is funded by Microsoft Corp.
(source: Massachusetts Institute of Technology's Press Release)
All latest news from the category: Life Sciences and Chemistry
Articles and reports from the Life Sciences and chemistry area deal with applied and basic research into modern biology, chemistry and human medicine.
Valuable information can be found on a range of life sciences fields including bacteriology, biochemistry, bionics, bioinformatics, biophysics, biotechnology, genetics, geobotany, human biology, marine biology, microbiology, molecular biology, cellular biology, zoology, bioinorganic chemistry, microchemistry and environmental chemistry.
Back to home
Newest articles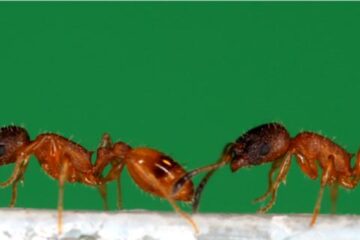 Robot helps reveal how ants pass on knowledge
Scientists have developed a small robot to understand how ants teach one another. The team built the robot to mimic the behaviour of rock ants that use one-to-one tuition, in…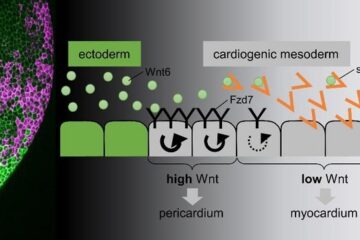 Future medical applications in drug design
Research team studies role morphogens play in tissue patterning in heart development. Morphogens are molecules that travel from biological cell to cell to pattern tissues in the embryo. These molecules…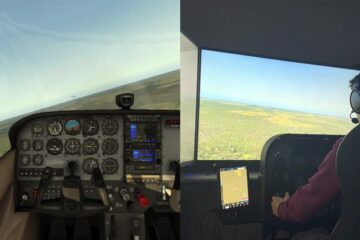 AI pilot can navigate crowded airspace
A team of researchers at Carnegie Mellon University believe they have developed the first AI pilot that enables autonomous aircraft to navigate a crowded airspace. The artificial intelligence can safely…