Getting rid of unwanted transformed cells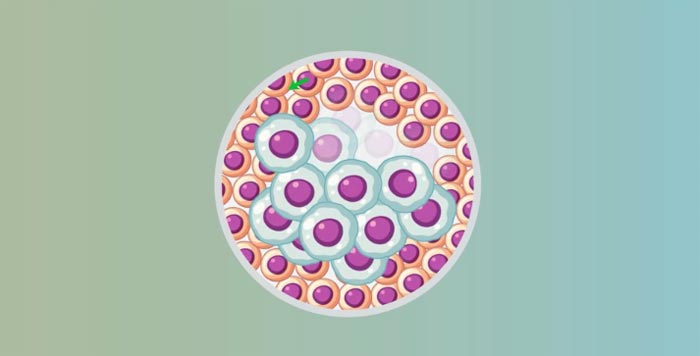 Possible new directions in cancer therapy…
Scientists elucidate the regulatory mechanisms underlying "autophagy" mediated competitive elimination of cancer cells.
The maintenance of a healthy cell population is a dynamic process, whereby unhealthy cells are eliminated by a defense mechanism called "cell competition". This process is crucial as unhealthy cells or cells that have accumulated detrimental "genetic mutations" (defects in genes) over time, can initiate the formation of cancer. Cell competition is achieved by healthy normal cells that surround mutant cancer cells through various mechanisms that trigger cell removal. In addition, epithelial cells (a type of cell that constitutes external and internal body surfaces such as skin and internal organs) adopt a cell-death-independent mechanism known as "apical extrusion" to recognize and eliminate transformed cells. While the role of apical extrusion in cell competition has been well elucidated, the regulatory mechanisms underlying this complex dynamic process remain elusive.
"Autophagy" is a process by which cells degrade and recycle cellular components. Dysregulation of autophagy has been implicated in various diseases, including several cancers. While autophagy is known to facilitate the growth and survival of cancer cells at advanced stages, previous studies have indicated that autophagy may have a preventive role in early stages of cancer. Does autophagy regulate the early destruction of cancer cells through cell competition?
Building on this hypothesis, Dr. Shunsuke Kon, a junior associate professor at Tokyo University of Science along with Eilma Akter and a team of researchers, has now explored the potential regulatory  role of autophagy in cell competition, in a new study recently published in Cell Reports.
Probing deeper into the possible interplay between autophagy and cell competition, the researchers used cell lines, in which cell competition is triggered by RasV12 (a cancer-causing protein). Dr. Kon explains, "We have previously shown that when a small number of mutant cells are produced in the normal epithelial layer by activating the cancer-causing gene Ras, the mutant cells are eliminated into the lumen as loser cells. This happens as a result of cell competition between the normal epithelial cells and the Ras mutant cells."
Using the RasV12-induced mosaic (healthy + mutant cancer cells) cell competition model and fluorescent-protein labeling, the team uncovered a fascinating set of results. They showed that the RasV12-transformed cells had an increased number of autophagosomes (structures containing degradable cytoplasmic contents). Further, they noted impairment of lysosomes, the structures that fuse with autophagosomes and mediate the breakdown of their contents; which likely, caused the increase in autophagosomes. This in turn, perturbed the "autophagic flux" (a measure of autophagic degradation) in RasV12-transformed cells.
Next, they showed that the accumulated autophagosomes and the impaired lysosomes facilitated apical elimination of the transformed (cancer) cells via cell competition. These results suggest that the intact or "non-degradable" autophagosomes are important for the elimination process. Interestingly, when the researchers ablated the autophagy gene, ATG-5 in RasV12-induced cells, they noted impairment in autophagy mediated cell competition and elimination of the transformed cells. Similarly, autophagy impaired cells exhibited resistance to elimination in a mouse model, and eventually led to chronic pancreatitis or inflammation of ducts in the pancreas, thus, corroborating their earlier findings.
Together, these findings highlight the role of autophagy in competitive elimination of mutant cancer cells and tissue homeostasis (balance). The study sheds light on the role of autophagy in cancer prevention during early stages and opens avenues for the development of novel anti-cancer therapeutics.
In this context, Dr. Kon remarks, "The development of anti-cancer drugs targeting autophagy is being intensely pursued worldwide. Since the role of autophagy has been found to differ depending on the stage of cancer progression, anti-cancer strategies that take into account the stage of cancer progression can enhance treatment efficacy."
Autophagy is surely emerging as the unsung hero that aids the removal of cancer-causing rogue cells!
Reference                     
DOI: https://doi.org/10.1016/j.celrep.2022.111292
About The Tokyo University of Science
Tokyo University of Science (TUS) is a well-known and respected university, and the largest science-specialized private research university in Japan, with four campuses in central Tokyo and its suburbs and in Hokkaido. Established in 1881, the university has continually contributed to Japan's development in science through inculcating the love for science in researchers, technicians, and educators.
With a mission of "Creating science and technology for the harmonious development of nature, human beings, and society", TUS has undertaken a wide range of research from basic to applied science. TUS has embraced a multidisciplinary approach to research and undertaken intensive study in some of today's most vital fields. TUS is a meritocracy where the best in science is recognized and nurtured. It is the only private university in Japan that has produced a Nobel Prize winner and the only private university in Asia to produce Nobel Prize winners within the natural sciences field.
Website: https://www.tus.ac.jp/en/mediarelations/
About Dr. Shunsuke Kon from Tokyo University of Science
Dr. Shunsuke Kon is a Junior Associate Professor in the Cancer Biology Department of the Research Institute for Biomedical Sciences. He obtained his Ph.D. from the Tohoku University Graduate School of Life Sciences in 2008. He was previously associated with the Institute of Genetic Medicine at Hokkaido University. His primary research interest has been in the field of tumor biology. He has more than 20 publications to his credit. In addition, he has received the Best Articles of the Year award.
Funding information
This study was supported by the Japan Society for the Promotion of Science (JSPS) Grant-in-Aid for Scientific Research on (B) 20H03166, JSPS Grant-in-Aid for Scientific Research on Innovative Areas 20H05347, the Princess Takamatsu Cancer Research Fund, the MSD Life Science Foundation, the Inamori Foundation and the Uehara Memorial Foundation (to S.K.), and by JST SPRING, Grant Number JPMJSP2151 (to E.A.).
Journal: Cell Reports
DOI: 10.1016/j.celrep.2022.111292
Method of Research: Experimental study
Subject of Research: Animals
Article Title: Non-degradable autophagic vacuoles are indispensable for cell competition
Article Publication Date: 30-Aug-2022
COI Statement: The authors declare no competing interests.
Media Contact
Hiroshi Matsuda
Tokyo University of Science
mediaoffice@admin.tus.ac.jp
Media Contact
Tokyo University of Science
All latest news from the category: Life Sciences and Chemistry
Articles and reports from the Life Sciences and chemistry area deal with applied and basic research into modern biology, chemistry and human medicine.
Valuable information can be found on a range of life sciences fields including bacteriology, biochemistry, bionics, bioinformatics, biophysics, biotechnology, genetics, geobotany, human biology, marine biology, microbiology, molecular biology, cellular biology, zoology, bioinorganic chemistry, microchemistry and environmental chemistry.
Back to home
Newest articles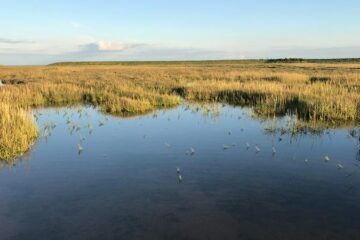 Being prepared for storm surges on the Baltic Sea coast
Kiel researchers evaluate the future protection potential of dikes and show flooding scenarios for the German Baltic Sea coast until 2100. The record storm surge in October 2023 caused severe…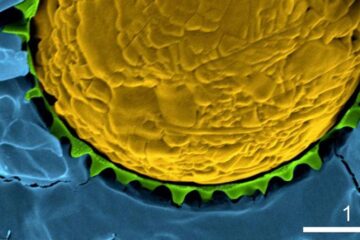 Protected droplets a new transport route for medicines
Microgels form a thin protective shell around a droplet until the temperature rises above 32 degrees. Then the microgels shrink and the droplet dissolves in the surrounding liquid. A study…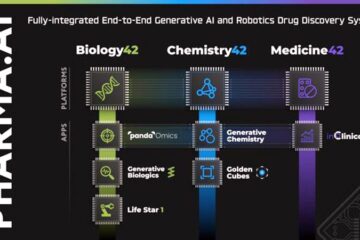 Insilico Medicine showcases latest AI drug discovery platform breakthroughs
Insilico Medicine ("Insilico"), an artificial intelligence (AI)-driven, clinical stage biotechnology company and  leader in AI drug discovery platform technology, is hosting three webinars unveiling its latest technology breakthroughs Nov. 28-30,…