Irish Seafood Industry Gets €5.2 million Research Boost for Functional Foods
The Marine Functional Food Research Initiative (MFFRI) which is led by Teagasc under the direction of Dr. Declan Troy will identify novel marine food ingredients and products, allowing Ireland to become players in what is already a $74 billion worldwide market for functional foods. The initiative involves University Colleges Cork and Dublin, NUI Galway, University of Limerick, and the University of Ulster Coleraine.
"Both the Marine Institute and the Department of Agriculture Fisheries and Food (DAFF) see the need for new ways of thinking and diversification into new markets in the seafood sector," said Minister Coughlan at the launch of the initiative aboard the research vessel RV Celtic Explorer in Galway. "Ireland has both the natural resources and the expertise to become significant contributors in the new and expanding market for marine functional foods and food ingredients. This is why our two organisations have agreed to co-fund significant research in this new and exciting area."
The MFFRI will focus on three themes: the use of fish processing waste, the sustainable exploitation of underutilised species of fish and seaweed, and the development of value-added products from aquaculture—both for finfish and shellfish. These themes were identified as research priorities in a workshop hosted by the Marine Institute in January this year and attended by food companies, food ingredient suppliers, seafood processors, biotechnology firms and researchers from industry and other institutions.
"This initiative recognises the potential of marine functional foods—which give health benefits as well as tasty eating—as identified through the consultation process around Sea Change—A Marine Knowledge, Research and Innovation Strategy for Ireland," said Dr. Peter Heffernan CEO of the Marine Institute. "It is also a rapid national response to the recommendations of the Cawley Report on the fishing industry and is therefore of major relevance to Ireland's seafood sector. Our aim is to create a strong interdisciplinary research team, capable of exploring marine animals and plants as a source of materials for use in functional foods."
The consortium will provide new additional research staff including two principal investigators at professorial level; seven post-doctoral posts and seven PhD places. A Professor of Marine Natural Product Chemistry will be recruited internationally and located at the Teagasc Ashtown Food Research Centre-UCD axis of the consortium. A similar internationally ranked Professor of Marine Functional Foods Biochemistry will be recruited at the Moorpark Research Centre-UCC axis.
The strategic positioning of Ireland's marine foods sector to become more research-intensive supports the enhancement and strengthening of Ireland's knowledge economy and is also in line with the EU Lisbon Agenda.
All latest news from the category: Interdisciplinary Research
News and developments from the field of interdisciplinary research.
Among other topics, you can find stimulating reports and articles related to microsystems, emotions research, futures research and stratospheric research.
Back to home
Newest articles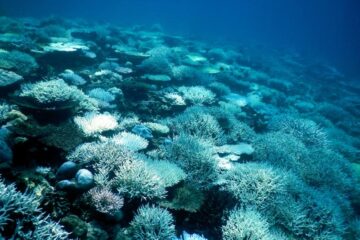 Young Corals Provide Insight into Recovery from Coral Bleaching
The number of young corals can reveal how reefs are recovering from coral bleaching. A new study from the University of Bremen, which was recently published in "PLOS ONE" journal,…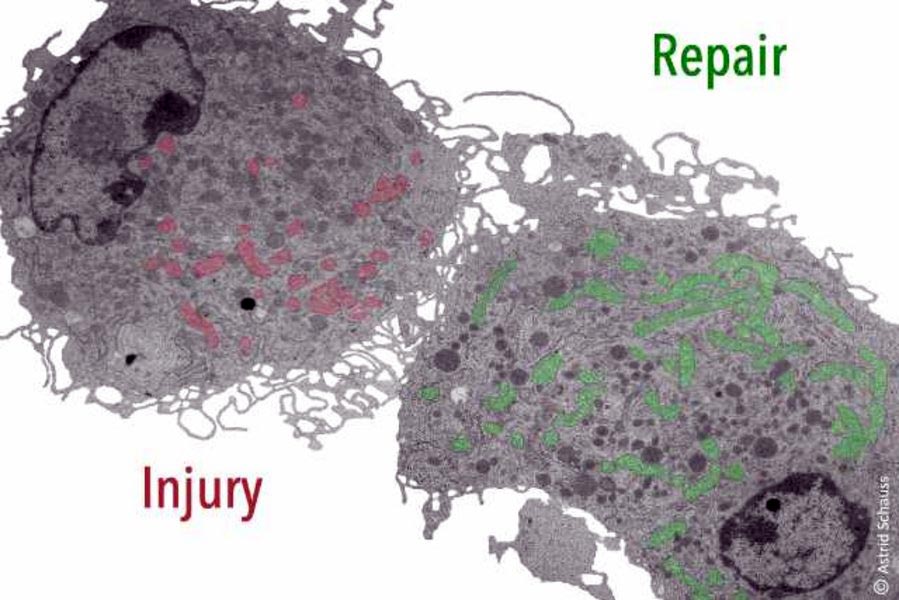 Defense or repair: How immune cells are controlled during wound healing
For the first time, scientists show a causal link between tissue repair, mitochondrial metabolism, and the activation and function of macrophages (scavenger cells) / Publication in 'Cell Metabolism'. A Cologne-based…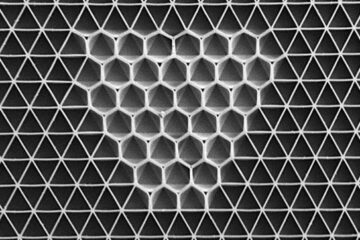 Transforming material topology with a drop of liquid
Liquid acts across multiple scales to reorganize connectivity in networks of artificial microscopic cells. The Science Networks of cells in nature have inspired researchers to develop their own materials made…