To deter a predator, kill its young!
Prey have evolved a suite of tricks to avoid falling victim to a predator. They may escape, hide, protect, become toxic/inedible or defend themselves. In principle, they could also scare the predator away, but this is risky when predators are big.
Recent work led by a Dutch research team and published in the July issue of Ecology Letters revealed that a plant-feeding thrips insect overcomes this differential size problem by killing the eggs of its enemy, a plant-inhabiting predatory mite. This infanticide poses a severe threat to these predators, which react by avoiding to lay their eggs and to forage for food at sites where their eggs are killed. Indeed, predation on thrips larvae near damaged predator eggs was almost 4 times lower than on other larvae. Hence, by killing eggs, vulnerable thrips larvae deter dangerous predators and thus reduce their own risk of being food for other insects. This mechanism makes one wonder who`s the predator and who`s the prey.
Media Contact
Lynne Miller
AlphaGalileo
All latest news from the category: Interdisciplinary Research
News and developments from the field of interdisciplinary research.
Among other topics, you can find stimulating reports and articles related to microsystems, emotions research, futures research and stratospheric research.
Back to home
Newest articles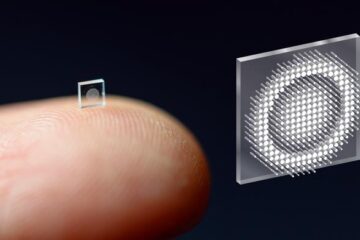 Researchers shrink camera to the size of a salt grain
Micro-sized cameras have great potential to spot problems in the human body and enable sensing for super-small robots, but past approaches captured fuzzy, distorted images with limited fields of view….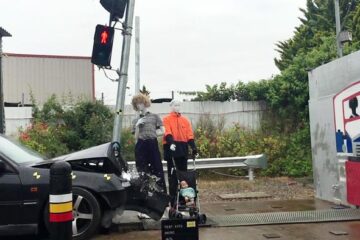 World-first product will be a lifesaving traffic stopper
Game-changing technology to design traffic lights that absorb kinetic energy, stopping them from crumpling when hit by a vehicle, will prevent thousands of fatalities and injuries each year and make…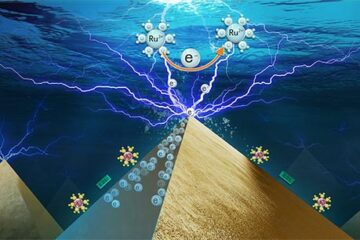 Scientists capture electron transfer image in electrocatalysis process
The involvement between electron transfer (ET) and catalytic reaction at electrocatalyst surface makes electrochemical process challenging to understand and control. How to experimentally determine ET process occurring at nanoscale is…