Getting live help on the Internet
Who has not wound up nowhere in an Internet search for information that should be available about a company, an institution, or an organization? Who has not then longed to have someone to talk to who could answer questions with no hassle or waste of time? Johan Åberg, from the Department of Computer Science at Linköping University, Sweden, has studied what such a human help system might look like.
Automatic help systems with computerized answers already exist. But they seldom work very well unless the field they cover is extremely narrow or unless the number of possible questions is limited. In all other cases, automated help systems often leave the user feeling frustrated rather than satisfied.
In his dissertation, Johan Åberg has tested a human help system at the Website Elfwood (http://elfwood.lysator.liu.se), an international site for fantasy art and literature. For three weeks there were 35 volunteer assistants available there to answer questions in real time.
"The evaluation was highly favorable: users were extremely satisfied," says Johan Åberg. "Since they had checked a box for a certain subject area before they posed their question, they were automatically referred to a person who had the most knowledge about their subject and could provide the best answer."
Johan Åberg's help system was complemented by a computer base where questions and answers were stored, so recurring questions could be answered automatically. The system was also provided with knowledge profiles that were gradually developed for recurrent questions. For example, if someone wanted to know how a certain motif should be painted in water colors, it was useful for the person answering to know whether the questioner was a beginner or not. Those asking questions were informed in advance that these knowledge profiles were being set up.
Human help systems are expensive, of course, and they are therefore most suitable for operations where it is truly vital that users get a good answer. Banks, insurance companies, and e-commerce firms in capital goods could serve as examples. Human help systems can help companies like these to enhance their trustworthiness and thereby increase their sales.
So far, Johan Åberg is largely the only researcher in his field. His results have been reported at the leading international conference on human-computer interaction, and they attracted a great deal of attention.
Media Contact
Ingela Björck
alphagalileo
All latest news from the category: Information Technology
Here you can find a summary of innovations in the fields of information and data processing and up-to-date developments on IT equipment and hardware.
This area covers topics such as IT services, IT architectures, IT management and telecommunications.
Back to home
Newest articles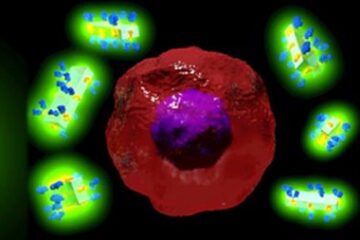 A world-first antibody-drug delivery system
It sounds like the stuff of science fiction: a man-made crystal that can be attached to antibodies and then supercharge them with potent drugs or imaging agents that can seek…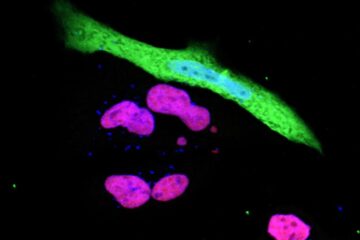 Revealed: How SARS-CoV-2 evades our immune system
Scientists at Hokkaido University and Texas A&M University have identified a key mechanism used by the SARS-CoV-2 virus to evade host immune systems. Researchers in Japan and the United States…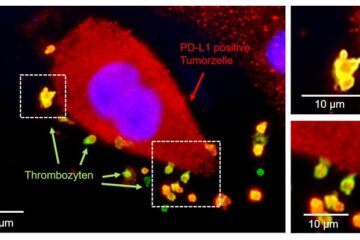 New approach developed to predict response of immunotherapies in lung cancer
New methodology at the University Hospital of Tübingen harnesses the function of platelets. At Tübingen University Hospital, a preclinical study led by Dr. Clemens Hinterleitner and Prof. Dr. Lars Zender,…