First PROBA pictures promise wealth of environmental data
ESA's new micro-satellite PROBA has captured its first test images of the Earth's surface using its small but powerful optical instrument, just two months after its launch from the Indian equator.
PROBA (Project for On Board Autonomy), the size of a small box and in orbit 600 km above the Earth's surface, has provided scientists with its first detailed environmental images thanks to CHRIS – a Compact High Resolution Imaging Spectrometer – the main payload on the 100 kg European spacecraft.
PROBA boasts an 'intelligent' payload, has the ability to observe the same spot on Earth from a number of different angles and can record images of an 18.6 km square area to a resolution of 18 m.
Data from the lightweight instrument are sent automatically from PROBA to ESA's ground station in Redu, Belgium, where scientists will use it to monitor the 'health' of our planet.
CHRIS, weighing just 14 kg, can capture images that will allow scientists to develop tools for environmental monitoring, forest cataloguing, crop forecasting and marine science. The first areas imaged by CHRIS are of Lake Volta, Ghana, and Zeebrugge, Belgium.
"We are delighted with the performance of PROBA. It shows that the platform and payload, as well as the ground segment, are in good health and working very well. The first images from CHRIS are an excellent demonstration of this pioneering technology," said Frederic Teston, PROBA Project Manager at ESA.
"These successful results are just the first, and as the commissioning phase of this remarkable satellite continues we expect to see many more. When the final tests on the spacecraft's advanced technologies, platform and instrument performances are completed this year, PROBA will be released for routine operations," he added.
PROBA is an ESA demonstrator satellite, set to lead the way for future small missions. Along with CHRIS, the spacecraft carries two other important scientific instruments, a radiation measurement sensor, SREM (Standard Radiation Environment Monitor) and a debris measurement sensor, DEBIE (Debris In-Orbit Evaluator), as well as a set of advanced spacecraft technologies. Another important instrument is the High Resolution Camera (HRC), which will soon provide its first black and white images at a resolution of 8 m.
"This kind of satellite is an exciting development for the scientific community and we are very pleased with the results of the commissioning phase so far," said Jo Bermyn, Business Unit Manager for Satellites and Platforms at Verhaert Design and Development which worked on the PROBA project with ESA and a number of other European and Canadian universities and companies.
The CHRIS instrument was designed and developed by Sira Electro-Optics of the UK, a European specialist in the field of high resolution imaging spectrometry.
PROBA was one of three satellites on-board a PSLV rocket, successfully launched by the Indian Space Research Organisation (ISRO) and sent into orbit on 22 October 2001.
Media Contact
Frederic Teston
alpagalileo
All latest news from the category: Information Technology
Here you can find a summary of innovations in the fields of information and data processing and up-to-date developments on IT equipment and hardware.
This area covers topics such as IT services, IT architectures, IT management and telecommunications.
Back to home
Newest articles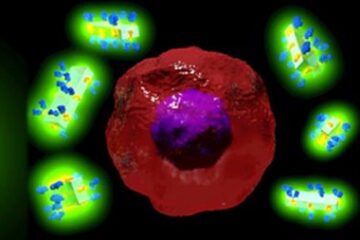 A world-first antibody-drug delivery system
It sounds like the stuff of science fiction: a man-made crystal that can be attached to antibodies and then supercharge them with potent drugs or imaging agents that can seek…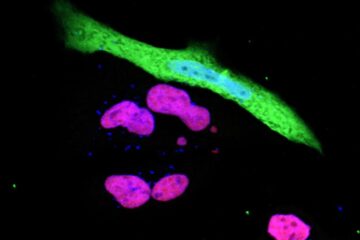 Revealed: How SARS-CoV-2 evades our immune system
Scientists at Hokkaido University and Texas A&M University have identified a key mechanism used by the SARS-CoV-2 virus to evade host immune systems. Researchers in Japan and the United States…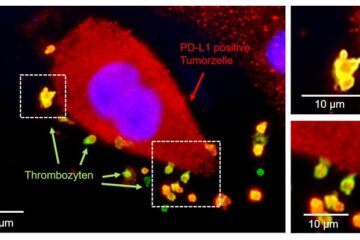 New approach developed to predict response of immunotherapies in lung cancer
New methodology at the University Hospital of Tübingen harnesses the function of platelets. At Tübingen University Hospital, a preclinical study led by Dr. Clemens Hinterleitner and Prof. Dr. Lars Zender,…