Interactive social robots to participate in AAAI's Annual Mobile Robot Challenge
Grace and George, a pair of socially skilled robots developed by a team of researchers from Carnegie Mellon University, the Naval Research Laboratory and Swarthmore College, will participate in the American Association for Artificial Intelligence (AAAI) annual Mobile Robot Competition and Exhibition July 27-29, at the San Jose Convention Center in San Jose, Calif.
Grace and George are six-foot-tall, socially adept, autonomous talking robots with digitally animated faces. The robots will work as a team to complete AAAI's Open Interaction Task, which involves interacting with conference attendees in an unstructured environment.
Grace will "work" at a booth, communicating information about the conference and schedule, while George circulates among the crowd, interacting with people, answering their questions and escorting them to conference locations. Grace will contact George and schedule times for "him" to meet and escort people to various locations. Those being escorted will put on a specially colored hat, and George will lead them to their destinations.
Though the robots have participated in AAAI's challenge since 2002, their role in this year's conference poses a new challenge.
"Having George and Grace operating throughout the conference ? not just for an hour, but working throughout the duration ? is more of a challenge," said project coordinator Reid Simmons, research professor in Carnegie Mellon's Robotics Institute. "We're pushing for a sustained presence by the robots so people can interact with them at their leisure."
He added that the group chose to participate in Open Interaction Task instead of the Robot challenge because they wanted to showcase the human-robot interaction focus of the Grace and George project.
Grace competed in AAAI's Robot Challenge in 2002 where she acted as a conference attendee. She managed to find her way to the registration booth at the Edmonton Convention Center, Alberta, Canada, register for the conference, navigate to an elevator, and find the third-floor conference room where she gave a PowerPoint presentation about herself.
At future conferences, Simmons says the team will continue to focus on human-robot interaction, with hopes of developing reliable speech recognition and creating robots that would fill the role of volunteer workers at the conference.
For more information on Grace and George, see http://www.ri.cmu.edu/projects/project_522.html.
All latest news from the category: Information Technology
Here you can find a summary of innovations in the fields of information and data processing and up-to-date developments on IT equipment and hardware.
This area covers topics such as IT services, IT architectures, IT management and telecommunications.
Back to home
Newest articles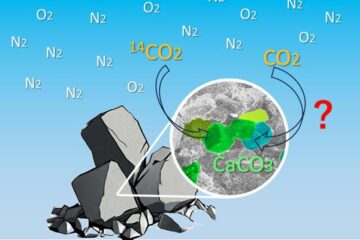 New method verifies carbon capture in concrete
Confirming CO2 origins could be useful for emissions trading. Carbon capture is essential to reduce the impact of human carbon dioxide emissions on our climate. Researchers at the University of…
Seeing cancer's spread through a computational window
Computational model allows researchers to simulate cellular-scale interactions across unprecedented distances in the human vasculature. Biomedical engineers at Duke University have significantly enhanced the capabilities of a computational model that…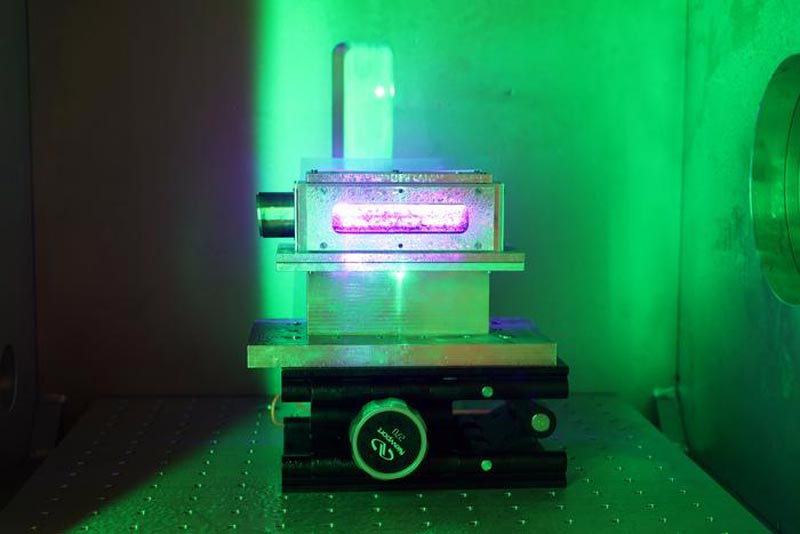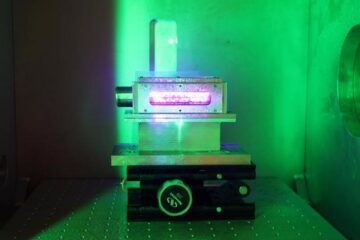 Compact accelerator technology achieves major energy milestone
Particle accelerators hold great potential for semiconductor applications, medical imaging and therapy, and research in materials, energy and medicine. But conventional accelerators require plenty of elbow room — kilometers —…