A good fit for Europe's shoe industry
To enhance SMEs' competitiveness in European shoe production, SHOENET is developing a design and management platform that is easily integrated and implemented.
Preliminary analysis by the two-year IST programme funded-project found that one of the main reasons that SMEs, well represented in countries like Italy and Spain (which account for more than 65 per cent of European shoe production), have failed to take advantage of Enterprise Resource Planning (ERP) tools is that they have been created for big corporations. Because of this, their range of use is very limited in terms of IT platforms, operators' skills and the management model.
"Some of the problems of the shoe sector in many countries are derived from their small size and the capability to access advanced tools. The project approach is to offer a tool that, after making use of one man-week (no more than 40 hours), a company can interoperate and cooperate with other companies, each of them having their own ERP system or even design," says project manager Enrique Montiel.
SHOENET's system will give the ERP capability to manage data such as model management, materials, upcoming operations, and designs, providing tracing ability and good communication capacities between SMEs.
When completed, the consortium expects the tool to be able to reduce the time of the creative process for shoe components and shoe design by 60 per cent, the costs of pre-series production by 50 per cent, and the time for components and shoe integration in the pre-production stages by a factor of two. Montiel adds: "We are addressing technical problems by making extensive use of companies providing informatic services to footwear SMEs, as this is an activity that used to be outsourced for many years and by analysing in detail with a specific framework tool their SME's needs."
The other prominent model of European shoe companies existing in countries like Germany, the United Kingdom, Denmark and France are big companies with in-house design, sales and marketing, and decentralised production. These companies often suffer from a lack of common data interface standards, which heavily reduces the possibility of interaction between the decentralised locations.
This results in long times and high costs for shoe models, since the process of shoe creation and design is a trial and error process in which a lot of manual operations are performed at different companies, and traveling to the destination market is a normal work procedure in order to interact with the final customers.
The SHOENET tool will provide a common interface that reduces this time-consuming process, giving a competitive advantage in the struggle against the vagaries of fashion. A final area covered by the project is offering mobile support systems for shoe vendors that will reduce the delays in communications with shoe factories.
Forthcoming trials
At the moment the project is in the phase of preparing the trials and a first demonstrator, which will be ready by April 2004. According to Montiel, the project is developing two scenarios – a design scenario and a scenario of shoe model management – as demonstrator for the initial trials to get conclusions and prepare the industrial trials, which will start in May. And, to raise the project's profile, Montiel says 20 more companies are being involved with the support of the regional government in Valencia in Spain, in order to spread the benefits to a wider audience and to complement support to SMEs.
Contact:
Enrique Montiel
Instituto Espanol del Calzado y Conexas – INESCOP
Poligono Industrial Campo Alto
E-03600 Elda
Spain
Tel: +34-96-5395213
Fax: +34-96-5381045
Email: emontiel@inescop.es
Source: Based on information from SHOENET
Alle Nachrichten aus der Kategorie: Information Technology
Here you can find a summary of innovations in the fields of information and data processing and up-to-date developments on IT equipment and hardware.
This area covers topics such as IT services, IT architectures, IT management and telecommunications.
Zurück zur Startseite
Neueste Beiträge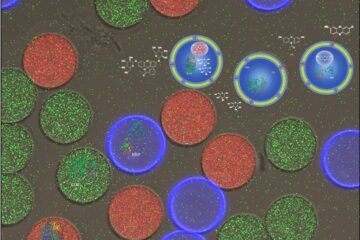 An artificial cell on a chip
Researchers at the University of Basel have developed a precisely controllable system for mimicking biochemical reaction cascades in cells. Using microfluidic technology, they produce miniature polymeric reaction containers equipped with…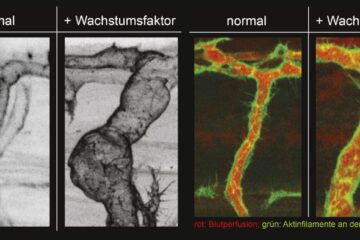 Specific and rapid expansion of blood vessels
Nature Communications: KIT researchers identify a new mechanism to control endothelial cell size and arterial caliber – basis for better treatment of heart infarct and stroke. Upon a heart infarct…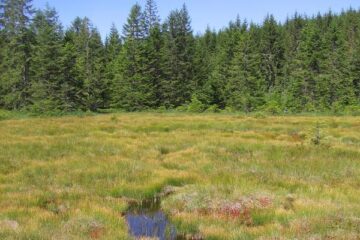 Climate change drives plants to extinction in the Black Forest in Germany
Climate change is leaving its mark on the bog complexes of the German Black Forest. Due to rising temperatures and longer dry periods, two plant species have already gone extinct…