Total control of a computer through eye movement
IRISCOM is a system that enables the total control of a computer through the movement of the eye. This idea has been awarded the 1st Prize at the 2003 "New Basque Enterprise" Business Ideas Competition. The service is already operating and providing very good results for those with various disabilities and with ages ranging from 6 to 75.
IRISCOM uses a system known as Quick Glance that tracks the movement of the eye. This device substitutes the mouse used in Windows applications.
The system enables the user to place the mouse cursor at any point on the computer screen simply by looking at that point. In order to click the buttons on the mouse or otherwise keep a button pressed down, one only has to blink slowly or maintain the cursor at the desired spot for a determined period of time.
Moreover, in combination with an on-screen keyboard, the user can communicate with text or by voice. Other options, emulating the clicking of the mouse buttons, provide the user with unlimited access to all the Windows functions, including clicking, click and drag, double clicking, clicking on the right-hand button, and so on.
So Quick Glance is used for text processing, navigating on the Internet, electronic mail, computer-assisted design, games and many other applications.
The system also enables the registration and retrieval of information along the track made across the screen by the eye of the user. To this end the system has Eye Science software incorporated.
Characteristics of the system
The habitual user of this system are disabled persons such as those suffering from lateral amiotrophic sclerosis, multiple sclerosis, cerebral palsy, medular lesions, muscular dystrophy, tetraplegia and other disabling illnesses.
The system functions independently of the colour and size of the eyes of these end-users and whether or not they use contact lenses or spectacles.
The only pre-requisite is having control over the movement of one eye. Once it is decided which eye is to be used, the system is calibrated for that eye and the mouse cursor will follow its movement.
Using the system and communicating with it does not require knowledge of information technology, as the communication programmes used are very simple and intuitive to use.
The control system is carried out by means of a camera placed on the computer and focused on the eye of the user. This computer is usually a high-performance portable one that lends itself to incorporation into a wheelchair, to being easily transportable and to being folded away when not in use.
Contact :
Pedro Palomo Alfonso
IRISCOM
[email protected]
619 28 81 04
Media Contact
Pedro Palomo Alfonso
Basque research
Alle Nachrichten aus der Kategorie: Information Technology
Here you can find a summary of innovations in the fields of information and data processing and up-to-date developments on IT equipment and hardware.
This area covers topics such as IT services, IT architectures, IT management and telecommunications.
Zurück zur Startseite
Neueste Beiträge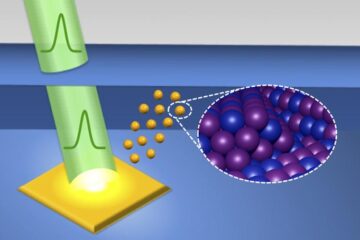 Pulsed lasers in liquids speed up hunt for effective catalysts
Chemical catalysts are the change agents behind the production of just about everything we use in our daily lives, from plastics to prescription drugs. When the right catalysts are mixed…
Cell-to-cell contacts control liver regeneration
Dresden and Cambridge researchers identify cell type that regulates liver regeneration with touch. From the time of Aristotle, it has been known that the human liver has the greatest regenerative…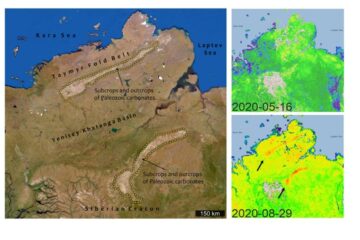 Thawing permafrost releases greenhouse gas from depth
In a study led by the University of Bonn, geologists compared the spatial and temporal distribution of methane concentrations in the air of northern Siberia with geological maps. The result:…