New method will clarify and condense complex documents
A novel method of analysis has been developed that could change the way complicated documents are assessed for bias, accuracy and consistency.
The technique could be used to simplify all sorts of records. For instance long legal documents that use complex and obscure reasoning could be stripped down to their essential arguments.
It could also be used to identify inconsistencies, spotting whether arguments have been changed or contradicted or if evidence has been hidden. The method has already been used in the United States in dealing with a number of maritime cases.
The technique was developed at the University of Glasgow with funding from the Swindon-based Engineering and Physical Sciences Research Council.
The researchers have carried out an initial study using the system to analyse media coverage of the Concorde crash in Paris in July 2000.
It is often claimed that the media is too quick to identify the causes of events in their immediate aftermath, and that this can lead to the public being misinformed and to complex issues being oversimplified or distorted. One application of the technique is that it can be used to establish the accuracy of press coverage of a particular event and to show how the portrayal of a story develops and changes day by day.
The Concorde study used the method to compare coverage of the Concorde accident in a broadsheet newspaper (The Times), a tabloid newspaper (The Sun) and an Internet-based news service (BBC Online). It showed that, after the crash, the media carried a lot less speculation about its causes than some critics claimed. It also highlighted that the broadsheet speculated most about the causes of the crash – presumably to meet its readers' requirements for fuller coverage – while the tabloid speculated the least. The internet site was able to keep its audience most up to date with developments surrounding the crash with frequent updates. Overall, most of the speculation in all three sources was presented in the form of direct quotations from experts rather than hypotheses from journalists.
The work has been led by Professor Chris Johnson of the University's Department of Computing Science. He says: "This new analytical tool could have many uses. We are beginning to apply the technique to identify inconsistencies and omissions in the increasingly detailed documents that so many organisations seem to favour these days."
For more information, please contact:
Professor Chris Johnson
Department of Computing Science
University of Glasgow
Tel: 0141 330 6053
E-mail: Johnson@dcs.gla.ac.uk
Alle Nachrichten aus der Kategorie: Information Technology
Here you can find a summary of innovations in the fields of information and data processing and up-to-date developments on IT equipment and hardware.
This area covers topics such as IT services, IT architectures, IT management and telecommunications.
Zurück zur Startseite
Neueste Beiträge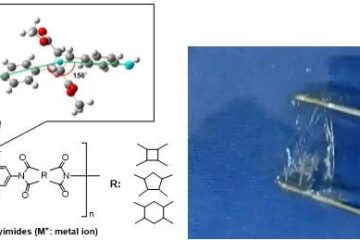 High-thermoresistant biopolyimides become water-soluble like starch
This is the first report for the syntheses of water-soluble polyimides which are Interestingly derived from bio-based resources, showing high transparency, tunable mechanical strength and the highest thermoresistance in water-soluble…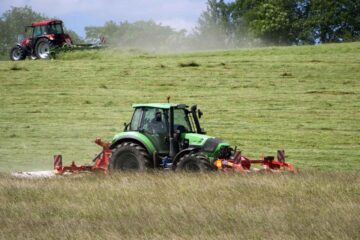 Land management in forest and grasslands
How much can we intensify? A first assessment of the effects of land management on the links between biodiversity, ecosystem functions and ecosystem services. Ecosystem services are crucial for human…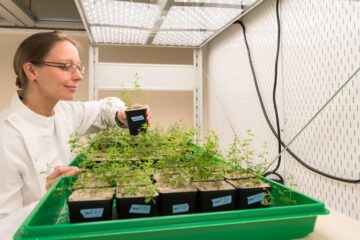 A molecular break for root growth
The dynamic change in root growth of plants plays an important role in their adjustment to soil conditions. Depending on the location, nutrients or moisture can be found in higher…