Finnish interface technology for Italian car design
Intelligent environment learns and is technically interactive
VTT, Technical Research Centre of Finland, has developed technology which operates through people's gestures. The new concept is currently being introduced for research purposes at Italdesign-Giugiaro S. p.a. the Italian car design firm. The same technology is used in wireless terminal equipment user interface research in the Netherlands at the Philips research centre HomeLab.
This VTT technology known as gesture interface was developed using a small object the size of a guest soap and known as SoapBox. Its sensors make it possible to identify people's gestures and direct devices and objects in the environment wireless-free. Thus an individual can control a television, for example, or perhaps an Internet connection from anywhere in the home using manual gestures.
VTT has gained a firm foothold in visualized, omnipresent intelligent environments research for the field of computer and IT. They have combined electronics merged software and user interface research. In future the efforts will focus on merging ICT with almost all everyday appliances so that the appliances will learn and be capable of adjusting to their users' habits, gestures, modes of speech and sensations. The intelligent system of the future will collect data on users' natural ways of doing things. It will learn to recognise different users and make assumptions regarding what they want to happen.
Over a period of two years VTT has researched the basic elements of the intelligent environment in 14 person years of research and development work involving TEKES, CCC Software Professionals Oy and NetHawk Oy. This research headed by VTT comes under the mammoth 180 person year Eureka Project, in which Philips, Thomson and France Telecom and 16 other European organisations participate. As part of this project Esa Tuulari of VTT is currently working as a visiting researcher at the Philips research centre in Eindhoven.
An airport terminal, for example, might in the future serve as an intelligent environment. Once a passenger disembarks from a plane the terminal's intelligent wireless space system would perform an identification and guide that passenger to the departure gate for his/her next flight. With the passenger on board the next plane the system would shut off his/her mobile phone.
"In the future a domestic appliance, for example, will monitor its own condition, and in the event of a fault it can be made to request maintenance. Intelligence will be introduced into virtually all appliances, and the need for applications developed for the control of intelligent environments will grow dramatically in the next few years. This VTT research project offers companies a splendid opportunity to develop for the markets intelligent environment applications that are internationally competitive," says CCC Software Professionals head of product development, Jouko Kaasila.
VTT Technical Research Centre of Finland is a contract research organisation involved in many international assignments. With its more than 3000 employees, VTT provides a wide range of technology and applied research services for its clients, private companies, institutions and the public sector. VTT is striving to improve the well-being of society and to enhance the technical and economic performance of its clients.
All latest news from the category: Information Technology
Here you can find a summary of innovations in the fields of information and data processing and up-to-date developments on IT equipment and hardware.
This area covers topics such as IT services, IT architectures, IT management and telecommunications.
Back to home
Newest articles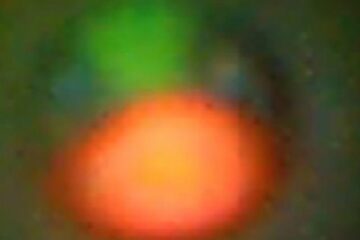 New species of microalgae discovered
Ultrasmall microalgae found in home aquarium could have multiple useful applications. A new species of microalgae was found in water from a home aquarium. While analyzing DNA samples taken from…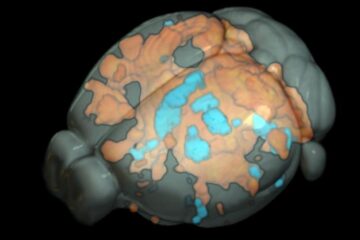 New technology may help inform brain stimulation
Brain stimulation, such as Deep brain stimulation (DBS), is a powerful way to treat neurological and psychiatric disorders. While it has provided therapeutic benefit for sufferers of Parkinson's, Alzheimer's, and…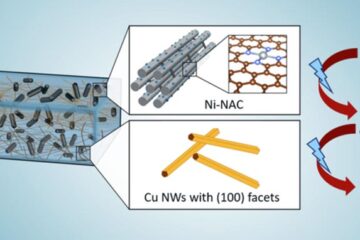 New hybrid catalyst could help decarbonization
… and make ethylene production more sustainable. A new hybrid catalyst converts carbon dioxide into ethylene in one pot. The catalyst was developed by scientists from Ames National Laboratory, Iowa…