e-horizon Builds Next-Generation IP Gateway Using Brooktrout's Award-Winning TR2020 Platform
Brooktrout Technology, Inc., a leading provider of innovative hardware and software platforms that enable applications for the New Network(TM), today announced that e-horizon Streaming Technologies, a leading provider of Next Generation Streaming Media solutions for Packet Switched data and telecommunication networks, has selected Brooktrout's TR2020(TM) platform for their VoiPZon Gateway
e-horizon's VoiPZon system enables network operators and service providers to offer value-added VoIP telecom services including telco grade voice quality, mobile network integration, unified and instant messaging, and secure authentication.
e-horizon's VoiPZon Gateway is designed to interoperate with multiple networks, connecting telephony networks, fixed and mobile, to the Internet or any type of data network. VoiPZon Gateway switches data, multimedia, fax and voice calls cost-effectively and with a quality that is on par with today's circuit switched telecom networks. In order to ensure seamless integration into legacy environments, VoiPZon Gateway provides interface capability to all major telecom and data networks.
The VoiPZon Gateway is part of a suite of products that provide a versatile packet switched telecom system which includes all necessary building blocks that enable network operators to build a modern service oriented network based on IP. The VoiPZon suite supports both SIP and H.323 and all components are designed to be easily customized for the various services.
Brooktrout's TR2020 performs core voice-over-IP functions for the VoiPZon Gateway. These VoIP functions include voice compression and IP packetization, as well as circuit network interface and signaling. The VoiPZon Gateway also takes advantage of the TR2020's VQmon(tm) Quality of Service (QoS) feature, which allows the gateway to report user-perceived voice quality in real-time, for every call placed through the gateway.
"We chose the TR2020 platform because of its high level of performance, focus on QoS, and Brooktrout's excellent technical support," said Mats Lindberg, CEO of e-horizon Streaming Technologies. "The open architecture of Brooktrout's products is very important to us because it allows us to build our gateway elements very quickly, and focus our efforts on developing value-added service capabilities."
The TR2020 enables developers to create media gateways for a variety of network environments including packet-based wireless local loops, voice over cable, and IP PBX/Centrex, as well as IP-enabled enhanced services platforms for conferencing, messaging, and network announcements, among others. The TR2020's broad selection of voice compression methods such as G.723.1 and GSM-FR makes it well suited for wireless and wireline applications.
About e-horizon Streaming Technologies
e-horizon Streaming Technologies is a leading edge provider of Streaming Media solutions for Packet Switched data- and telecommunication networks. We provide state of the art software for Streaming various media over IP Networks and have the technology to build the next generation of integrated data- and telecommunication networks for wireline and wireless operators and large corporations. All of their network elements are based on a proven Telecommunication platform, carrying millions of traffic minutes every day.
The technology that is provided by e-horizon Streaming Technologies allow data- and telecommunication operators to carry mass telephony, video conferencing, video on demand and broadband data services over the same network, thereby optimising the use of their investments. e-horizon Streaming Technologies deliver turn-key systems, including all elements (VoiPZon GateWay, VoiPZon SoftSwitch, VoiPZon SoftPhone and a large number of applications) that are needed to build a complete multimedia network.
About Brooktrout Technology
Brooktrout Technology delivers innovative hardware and software platforms that enable the development of New Network(TM) applications, systems and services in targeted market segments, including voice over packet gateways and switches, enhanced services platforms, wireless infrastructure, messaging, and contact centers. The company's strategy is to collaborate with its partners to help them increase existing business, expand into new markets and accelerate the delivery of new applications and services. Brooktrout Technology is a subsidiary of Brooktrout, Inc. (NASDAQ:BRKT) For more information, visit www.brooktrout.com/investor.
New Network and TR2020 are trademarks of Brooktrout, Inc. All other trademarks are the property of their respective owners.
Contact: Lida Joly Company:
Brooktrout
Inc. Phone: +32-2-658-0190
E-mail: lida@brooktrout.com
Contact: Michelle Liro Company:
Brooktrout
Inc. Phone: +1-781-433-9525
E-mail: mliro@brooktrout.com
Contact: Mats Lindberg Company:
e-horizon Streaming Technologies
Phone: +46-70-60-55-920
E-mail: mats.lindberg@e-horizon.se
All latest news from the category: Information Technology
Here you can find a summary of innovations in the fields of information and data processing and up-to-date developments on IT equipment and hardware.
This area covers topics such as IT services, IT architectures, IT management and telecommunications.
Back to home
Newest articles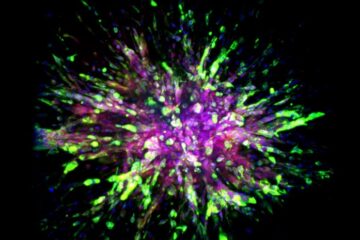 Scientists identify novel molecular biomarkers in cells
Studying a deadly type of breast cancer called triple negative, Johns Hopkins Medicine scientists say they have identified key molecular differences between cancer cells that cling to an initial tumor…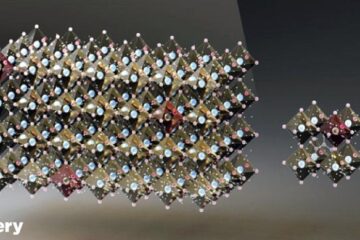 Getting more out of light
Tiny crystals, known as quantum dots, have enabled an international team to achieve a quantum efficiency exceeding 100 percent in the photocurrent generated in a hybrid inorganic-organic semiconductor. Perovskites are…
Antibiotics from natural substances
A new biosynthesis method has been developed. A research team with members from Goethe University Frankfurt and the University of Michigan in the USA is using bacterial biosynthesis to produce…