Explore Space with Disney/Pixar's WALL-E (and Friends)
In the blockbuster movie, a lonely little robot named WALL-E develops a deep curiosity that eventually inspires it to set off on a fantastic voyage across the galaxy in search of a probe-droid called EVE.
As is often the case, science fiction is some years ahead of science fact. Although ESA is currently developing "semi-intelligent" robots that can explore other planets and assist astronauts in space, relatively few Europeans have so far been lucky enough to leave planet Earth.
Fortunately, there are much easier ways for people – young and old – to follow in WALL-E's footsteps. In order to explore space from the comfort of your own home or classroom, all you have to do is log onto the WALL-E portal to enter a world of fascinating facts, animations, pop-ups, educational DVDs, DIY experiments, games, competitions and puzzles.
"As an extension to its existing outreach activities, ESA has developed this website in collaboration with Disney/Pixar," said Francesco Emma, Head of ESA's Education Office. "We see this as an exciting new way to introduce young people to the wonders of space exploration."
On the WALL-E web site, the robotic characters are on hand as guides to ESA missions and educational material that can be linked to the movie. The content is organised under 4 themes: Our Place in the Universe, Caring for the Earth, Life in Space, and Exploration and Robotics.
Each of these themes can be used to find educational information that will be of value for teachers, learn about the Universe, our planet, Astronauts and Robots and link to the ESA Kids website, where you can find material that will inspire and entertain everyone who is young at heart.
Our Place in the Universe
Through ESA's WALL-E web site you can find out about the wonders of the Universe, as well as exciting missions such as SOHO, which stares continuously at the Sun, and the Huygens probe which made an historic landing on Saturn's giant moon, Titan.
Caring for the Earth
By clicking on the Media Gallery you can admire images of the beautiful blue Earth and learn about remote sensing from space. The site also helps you to find out about ESA's satellites, including Envisat, the largest Earth observation satellite ever launched, the Earth Explorer missions and the Meteosats which monitor our changing weather.
Life in Space
The WALL-E portal provides links to the ISS Education Kit for primary (8-10 year-olds) and secondary schools (12-14 year-olds) and various web lessons on line. You can also learn how to survive in space, and find out about ESA's Columbus laboratory and the Automated Transfer Vehicle which is now delivering tonnes of supplies to the ISS.
Exploration and Robotics
Like WALL-E, humans have always been driven by curiosity to discover more about our world and the Universe that surrounds us. Today, the exploration of space remains one of the most stimulating and exciting areas of scientific research. Visit the WALL-E portal to find out about ESA's Aurora programme of Solar System exploration, the Lunar Robotic Challenge, the ExoMars rover and the search for life on other planets.
Alle Nachrichten aus der Kategorie: Information Technology
Here you can find a summary of innovations in the fields of information and data processing and up-to-date developments on IT equipment and hardware.
This area covers topics such as IT services, IT architectures, IT management and telecommunications.
Zurück zur Startseite
Neueste Beiträge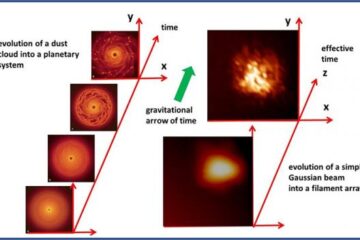 Hyperbolic metamaterials exhibit 2T physics
3D nonlinear ferro-fluid-based hyperbolic metamaterials may contribute to ultra-fast all-optical hyper-computing. Metamaterials–nanoengineered structures designed for precise control and manipulation of electromagnetic waves–have enabled such innovations as invisibility cloaks and super-resolution…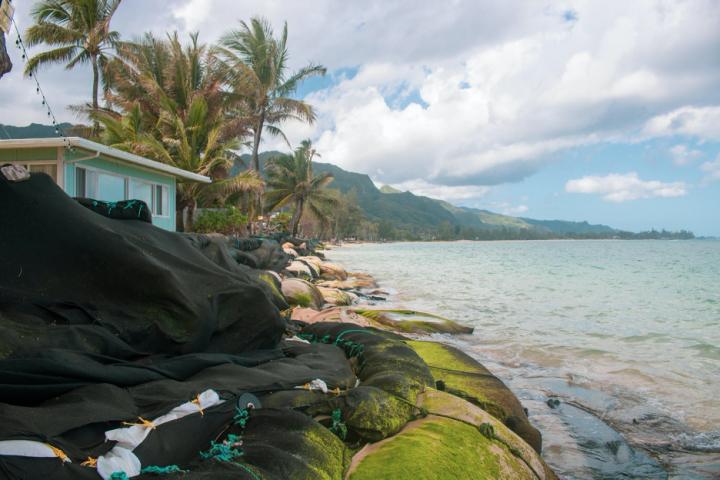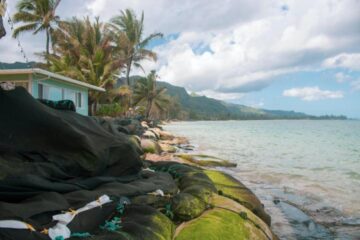 40% of O'ahu, Hawai'i beaches could be lost by mid-century
The reactive and piecemeal approach historically used to manage beaches in Hawai'i has failed to protect them. If policies are not changed, as much as 40% of all beaches on…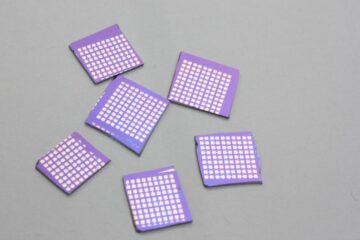 Thin and ultra-fast photodetector sees the full spectrum
Researchers have developed the world's first photodetector that can see all shades of light, in a prototype device that radically shrinks one of the most fundamental elements of modern technology….