Small bit of a CMOS chip holds 2-D through-the-walls radar imager
Two researchers from the USC Viterbi School of Engineering have created a send/receive chip that functions as an active array, sending out a matrix of 49 simultaneous ultrawideband radar probe beams and picking up the returned beam reflections.
Professor Hossein Hashemi of the Viterbi School's Ming Hsieh Department of Electrical Engineering and graduate student Ta-Shun Chu designed and fabricated the device that will be presented February 4 at 2:30 p.m. at the 2008 IEEE International Solid State Circuits Symposium (ISSCC) in San Francisco.
According to Hashemi, "the chip benefits from a novel architecture that allows for the integration of an entire 2D array in a small area of a standard chip," processed by the familiar and economical CMOS process.
Creating the device on CMOS, says Hashemi, "reduces the cost by orders of magnitude, while increasing the functionality. In effect, the chip is a 49-pixel camera operating in the radio band.
"The chip can be used in various radar and imaging system to detect, identify and locate multiple objects simultaneously in a complex environment," Hashemi says. "Potential applications include through-the-wall imaging, and search and rescue missions" (such as finding earthquake victims buried in rubble, and distinguishing survivors from the dead).
Other possible uses include biomedical imaging, security monitoring devices and real-time collision avoidance systems for vehicles, both safety devices for cars with drivers and application in autonomous vehicles.
Last year the two researchers presented a CMOS chip that worked on the same principles but produced only a single beam, offering only single-point one-dimensional detection. The new version's 7×7 array of beams, scanning in "offers many more degrees of freedom for communication and imaging in complex environments," Hashemi said.
All latest news from the category: Information Technology
Here you can find a summary of innovations in the fields of information and data processing and up-to-date developments on IT equipment and hardware.
This area covers topics such as IT services, IT architectures, IT management and telecommunications.
Back to home
Newest articles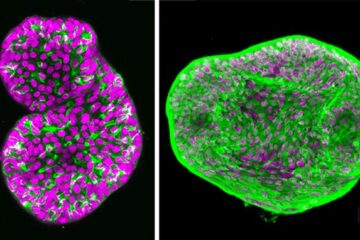 Prostate cancer organoids open path to precision oncology
A multi-institutional team of investigators led by bioengineer Ankur Singh has developed research tools that shed new light on a virtually untreatable form of prostate cancer, opening a pathway that may lead…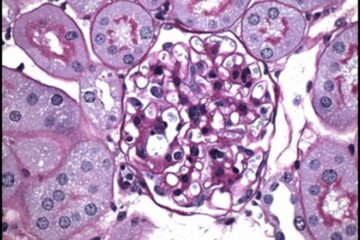 Experimental compound counters diabetic complications
An experimental compound reduced complications of type 1 and type 2 diabetes in mice – not by lowering blood sugar – but by countering its consequences: cell death, inflammation, and…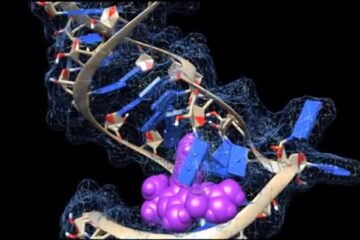 Taking new aim at COVID-19
The coronavirus's tangled strands of RNA could offer new ways to treat people who get infected. To the untrained eye, the loops, kinks and folds in the single strand of…