Sounding out the future of sound and music computing (SMC)
It draws inspiration from hard sciences like physics and engineering, social sciences like psychology and musicology, and the creative arts. Digital musical instruments, CDs, MP3s and other innovative ICTs owe a great debt to SMC.
Forget notions that sound and music computing is just nerds tweaking knobs in soundproof rooms. This fast-moving, multi-billion euro branch of the 'creative sciences' looks set to be a major source of growth in Europe. That is if Europe follows the new roadmap published by the S2S² project.
SMC research is behind the music industry as we know it today, says Nicola Bernardini who coordinated the two-year IST-funded project S2S² which has charted the way forward for Europe to secure leadership in this field. Commercial music today is largely produced using computing and technology as a "surrogate" for the real thing, the composer told ICT Results, because using real instruments, learning to play them – or paying someone else to play them – can be expensive and time-consuming.
But this is a rather narrow view of the sector, says Bernardini. "With our roadmap, we wanted to show what SMC can be (and has already been) in research terms." Music is growing in importance every day, especially in youth culture and for well-being, "so it is vital we tied this all together – it's not only an economic lever but good for social cohesion," he stresses.
The roadmap identifies, characterises and proposes strategies for tackling the key research challenges facing this diverse field in the next ten to 15 years, overcoming the present fragmentation of effort and stamping out a common research agenda for future European output.
A map, not a compass
The roadmap applies to the whole SMC community, including academic and industry researchers, educators, and policy-makers. It spells out five key challenges to maximising European added value in this field:
Design better sound objects and environments (improving the sounds produced by objects present in our environment to enhance their "emotional character" and our quality of life)
Understand, model and improve human interaction with sound and music
Train multidisciplinary researchers in a multicultural society
Improve knowledge transfer
Address social concerns
Using three scenarios, the roadmap paints a picture of how SMC research today will impact European society and economies tomorrow, and help bridge the so-called "semantic gap" between abstraction and applicable human knowledge – the notion of 'sound to sense, sense to sound' (S2S²).
The scenarios show, transversally, how our environment will change through advances in SMC technology, such as sonic environments, interactive music devices and expert music companions, notes Bernardini. "Of course, many other scenarios could be written out of the roadmap – and some perhaps less fun but more socially and culturally oriented. The scenario-writing exercise will be kept up with the maintenance of the roadmap and many other scenarios will be added in the future."
Several EU-funded projects are deeply involved in this paradigm, says Xavier Serra of Spain's Universitat Pompeu Fabra, an S2S² partner. These include EmCAP, CUIDADO, SALERO and HARMOS. He predicts that the EU's new Seventh Framework Programme for research will "push the current limits" in such fields as computational neuroscience, music cognition, reasoning rules (ontology), artificial intelligence and more.
Upbeat forecasts
"The roadmap is a little on the heavy side, but it is only a starting point," Bernardini admits during the official launch workshop in Brussels, 16 April 2007. It will need to be refined and maintained over the coming years to help stakeholders plot their own (strategic) path in the sector, he suggests.
"What's more, the growth of the sector will happen through the convergence of SMC training in Europe, the consolidation of SMC as a fast-emerging research community and a greater attention to the contribution of new Member States in this field." Three parallel actions are currently planned to tackle these issues. A series of SMC Summer Schools (next edition in Stockholm in July 2007) is another important vehicle for keeping the roadmap alive, he tells ICT Results.
Walter Van de Velde of the European Commission's Future and Emerging Technologies (FET) programme is more upbeat about Sound to sense, sense to sound's achievements in two short years. S2S² is a prime example of what FET looks for in a project, he suggests, nurturing and promoting collaborative, multidisciplinary research in an ever-promising field that brings science into everyday life.
"It's not every day a seminal document is delivered to help pave the way for emerging technology and then, later in the day, you get to see and hear a demonstration of a completely novel musical instrument – the Universitat Pompeu Fabra's 'ReacTable' – effectively applying this technology," concludes Van de Velde.
Source: S2S², with Xavier Serra of Spain's Universitat Pompeu Fabra
All latest news from the category: Information Technology
Here you can find a summary of innovations in the fields of information and data processing and up-to-date developments on IT equipment and hardware.
This area covers topics such as IT services, IT architectures, IT management and telecommunications.
Back to home
Newest articles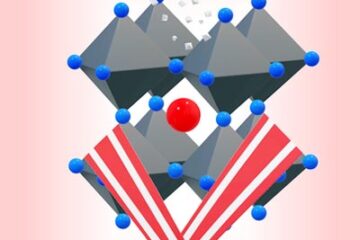 Perovskite solar cells soar to new heights
Metal halide perovskites have been under intense investigation over the last decade, due to the remarkable rise in their performance in optoelectronic devices such as solar cells or light-emitting diodes….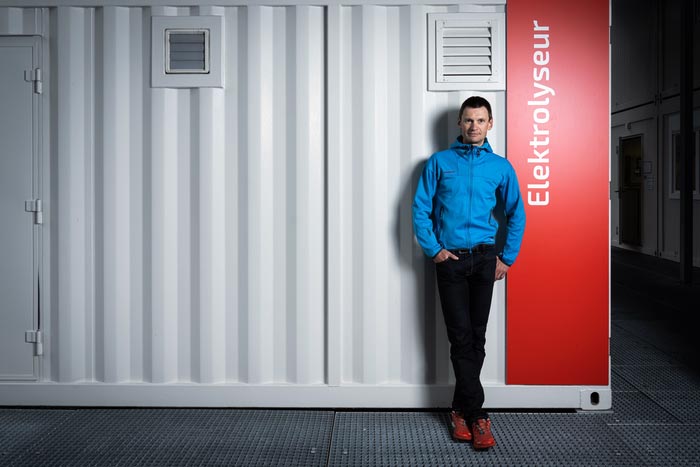 Blue hydrogen can help protect the climate
An international group of researchers led by the Paul Scherrer Institute and the Heriot-Watt University has carried out in-depth analyses of the climate impact of blue hydrogen. This is produced…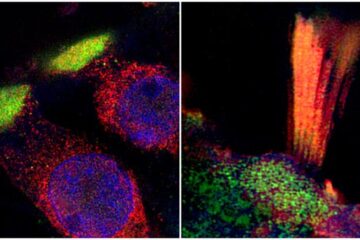 Genes associated with hearing loss visualised in new study
Researchers from Uppsala University have been able to document and visualise hearing loss-associated genes in the human inner ear, in a unique collaboration study between otosurgeons and geneticists. The findings…