New software NNCodec for compressing neural networks

The Fraunhofer Heinrich Hertz Institute (HHI) has developed NNCodec, a new software that allows compressing neural networks to a fraction of their size without loss of accuracy. For non-commercial use only, NNCodec is now available as a free download via the software development platform GitHub. NNCodec specifically addresses research groups and development teams in the field of Artificial Intelligence (AI), as it provides a powerful and standard-compliant solution.
Artificial Intelligence (AI), as it provides a powerful and standard-compliant solution.
NNCodec is an open-source, user-friendly software that includes encoder and decoder modules for neural network compression. This software implements the new MPEG standard "Neural Network Coding (NNC – ISO/IEC 15938-17:2022)", significantly co-developed by Fraunhofer HHI and formally approved by ISO/IEC in August 2022.
Neural networks are the backbone in most AI technologies and have become essential for many applications. As a result, different neural network architectures have emerged for various use cases. Simultaneously, these networks are becoming increasingly complex, i.e. the number of layers, links and parameters has increased dramatically. Thus, neural networks require fast-growing computing power and memory. Without efficient compression, neural networks can hardly be integrated into mobile phones. At the same time, complex neural networks require a high data transmission rate.
With NNCodec, an efficient software solution is now available, which compresses trained neural networks to 5-10% of their original size, while maintaining their inference accuracy. This allows neural networks to be efficiently stored and transferred to other AI applications. Among the many scenarios that benefit from using the NNC standard are 5G applications, image and video compression, 3D reconstruction and coding methods, as well as AI technologies for mobility, such as autonomous driving. Especially in distributed learning environments, e.g., federated learning, neural network updates need to be sent regularly between participating devices. Here, the NNC standard allows for significantly reducing the required communication bit rate.
"We are proud to have contributed major technologies for the NNC standard and to release NNCodec, an open-source and user-friendly software realization of NNC, just a few months after the formal approval of the standard," says Dr. Detlev Marpe, head of the department "Video Communication and Applications" at Fraunhofer HHI. Prof. Wojciech Samek, head of the "Artificial Intelligence" department at Fraunhofer HHI further comments: "We are happy to serve a wide range of applications for the latest AI developments and neural networks, such as CNNs, auto-encoders or transformer networks with this optimized software solution."
The NNCodec software with encoder and decoder modules is available on GitHub since 21/11/2022. More detailed information can be found at: Neural Network Codec (see link below).
About the Fraunhofer Heinrich Hertz Institute
Driving digitization forward and making it as resource-efficient as possible is a guiding principle of research and development work at Fraunhofer HHI. Divided into seven research departments, around 570 employees in Berlin and Goslar work on various digitization topics. The scientists are concerned with optical networks and systems, photonic components, fiber optic sensor systems, wireless communication and networks, video communication and applications, vision and imaging technologies, and artificial intelligence. Thematically, Fraunhofer HHI is broadly positioned to help shape societal progress in multiple areas.
Wissenschaftliche Ansprechpartner:
Dr. Detlev Marpe | detlev.marpe@hhi.fraunhofer.de | Phone +49 30 31002-619
Prof. Wojciech Samek | wojciech.samek@hhi.fraunhofer.de | Phone +49 30 31002-417
Weitere Informationen:
Media Contact
Martina Müller Pressestelle
Fraunhofer-Institut für Nachrichtentechnik, Heinrich-Hertz-Institut, HHI
All latest news from the category: Information Technology
Here you can find a summary of innovations in the fields of information and data processing and up-to-date developments on IT equipment and hardware.
This area covers topics such as IT services, IT architectures, IT management and telecommunications.
Back to home
Newest articles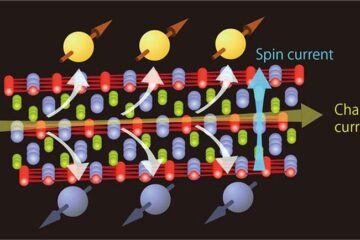 Topological materials open a new pathway for exploring spin hall materials
A group of researchers have made a significant breakthrough which could revolutionize next-generation electronics by enabling non-volatility, large-scale integration, low power consumption, high speed, and high reliability in spintronic devices….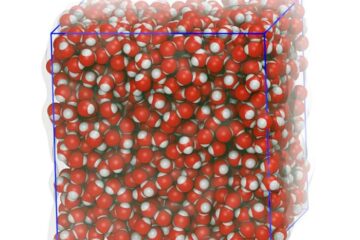 Evaluating the shear viscosity of different water models
A researcher from Japan evaluates the shear viscosities of popular water models widely used in biomolecular research. Water is one of the most abundant substances on Earth and partakes in…
Scientists successfully maneuver robot through living lung tissue
Lung cancer is the leading cause of cancer-related deaths in the United States. Some tumors are extremely small and hide deep within lung tissue, making it difficult for surgeons to…