High-speed Internet through light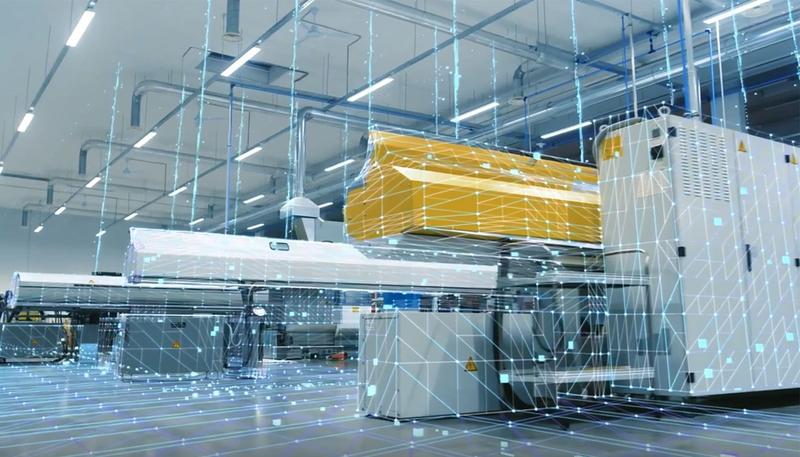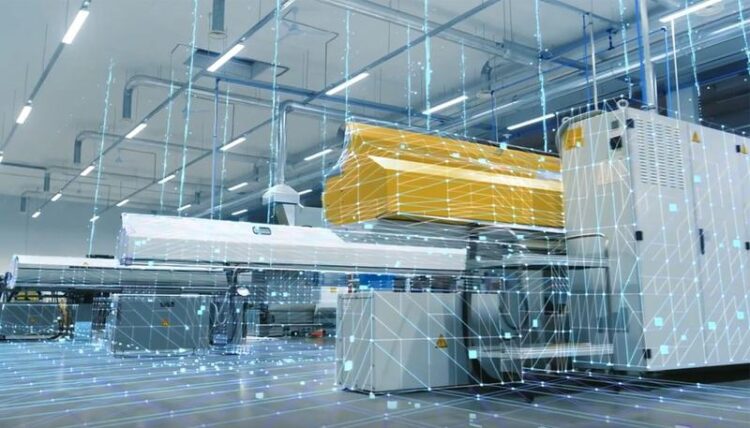 EU project ELIoT presents LiFi solutions for the mass market.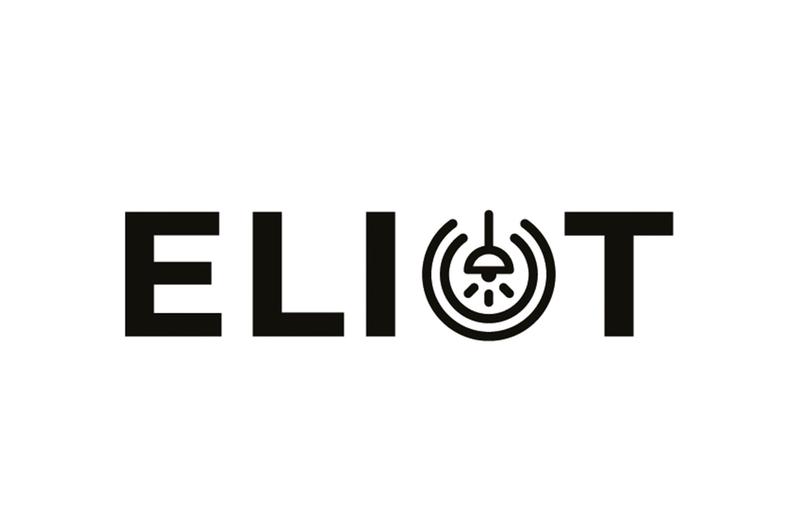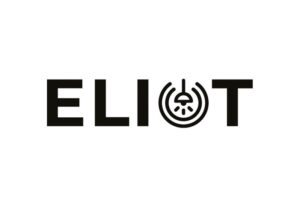 The project ELIoT (Enhance Lighting for the Internet of Things), part of the EU Horizon 2020 initiative, has been successfully completed. Coordinated by the Fraunhofer Heinrich Hertz Institute (HHI), the consortium has developed LiFi solutions for the mass market since 2019, enabling wireless data transmission via light in the Internet of Things (IoT). To conclude the project, the researchers demonstrated a new LiFi infrastructure in real-world application scenarios and presented a roadmap for LiFi in the future IoT.
As the world around us becomes more interconnected, we are facing increasing demands for high-speed Internet connections to keep things running smoothly. The IoT of the future will require much higher data rates, reliability and latency from wireless connections. With many IoT devices communicating in a confined space, the demand for radio spectrum will increase much faster than previously expected.
As a supplement to the prevalent WiFi, LiFi uses the previously untapped optical spectrum for high-speed mobile data transmission. This reduces the strain on classic radio frequencies and protects against unauthorized access to the data network, as communication is only possible in a limited area. The use of light also enables networking in places where radio communication is restricted or unwanted, e.g. in operating rooms or aboard aircraft.
To make LiFi commercially viable, the ELIoT consortium has researched core aspects and new functionalities of the LiFi infrastructure. These include precise position detection (positioning), wireless networking between multiple transmitters and multiple receivers (multicast communication), and increased security standards. ELIoT has developed and implemented these features and demonstrated them in real-world application scenarios. The final EU project report certifies that ELIoT has achieved "exceptional results with significant immediate or potential impact."
Achievements of the ELIoT project are evident from its successful demonstration in a wide range of use cases:
The consortium demonstrated the use of LiFi for positioning in the industrial sector, where the focus was particularly on integrating positioning and communication in one unified system. LiFi makes localization much more accurate than was previously possible with radio technologies. Additionally, the integration of LiFi and 5G was also demonstrated in an industrial environment. Such systems combine the advantages of radio solutions, such as high mobility, with the high capacities of LiFi.
Furthermore, ELIoT has optimized the use of LiFi infrastructures in office environments, addressing the core challenges of the modern workplace. Distributed LiFi MIMO bypasses the data congestion issues of traditional networks and provides improved data protection.
In the ELIoT demo on fixed wireless access, the researchers also presented a pioneering solution for the last mile of optical network connectivity. In the outdoor area, one possible scenario in the future would be point-to-point connections with high bandwidth from roofs to small radio base stations, between street lamps or to private homes (wireless-to-the-home).
Mobile authentication is becoming increasingly important not only in industrial but also in private settings. With the help of LiFi, the ELIoT researchers demonstrated an energy-saving LiFi-enabled door lock that can be easily integrated into existing LiFi infrastructures. The lock has an integrated LiFi transceiver that enables secure key exchange with a server on the network. Using LiFi, the key's code can now also be renewed more securely than before via WLAN.
Finally, ELIoT has been able to significantly reduce the load on wireless networks in the context of digital signage in shopping malls by using LiFi to transmit video to displays in real time.
Beyond the specific use cases, ELIOT also improved the manageability of LiFi modules, i.e. their installation and maintenance. LiFi networks use a central module to transport the data signals to several distributed LiFi modules. The researchers in the ELIoT project found a more robust and manageable solution for data transport: Plastic Optical Fibers (POF). Different LiFi modules are accessed with different colors of light, which transmit the data simultaneously over the same fiber. This means that one thin plastic fiber can replace a whole bundle of cables, reducing installation costs.
In addition, the researchers succeeded in providing an open reference architecture to support the IoT using the existing lighting infrastructure. The architecture is very flexible and can cover a wide variety of applications, which together cover the future mass market. The consortium reached a consensus on the optimal architecture. The milestones in the project contributed significantly to the standardization of lighting and telecommunication infrastructures in ITU-T G.9991, IEEE P 802.15.13 and P802.11bb, and they form the basis of the roadmap for the deployment of LiFi in IoT.
ELIoT received approximately €6 million in funding from Horizon 2020, the EU's largest research and innovation program. Partners included Signify (formerly Philips Lighting), Nokia, MaxLinear, Deutsche Telekom, KPN, Weidmüller, LightBee, as well as Oxford University, Eindhoven University of Technology and Fraunhofer Institutes HHI and FOKUS.
Wissenschaftliche Ansprechpartner:
Volker Jungnickel
Head of Metro, Access and In-house Systems Group
volker.jungnickel@hhi.fraunhofer.de
Phone +49 30 31002-76
Weitere Informationen:
ELIoT Project website: https://www.eliot-h2020.eu/
ELIoT Youtube channel: https://www.youtube.com/channel/UCLyEHg5jBQb5u1IfZmkJeLg
ELIoT LinkedIn: https://www.linkedin.com/company/eliot-h2020/
Media Contact
Martina Müller Pressestelle
Fraunhofer-Institut für Nachrichtentechnik, Heinrich-Hertz-Institut, HHI
All latest news from the category: Information Technology
Here you can find a summary of innovations in the fields of information and data processing and up-to-date developments on IT equipment and hardware.
This area covers topics such as IT services, IT architectures, IT management and telecommunications.
Back to home
Newest articles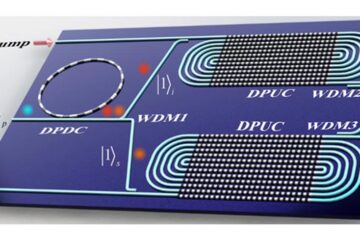 Toward practical quantum optics: multiphoton qubits from LNOI
New research demonstrates feasibility of photon-number doubling with a lithium-niobate-on-insulator (LNOI) platform. Can quantum optics be used for practical applications? A lot depends on whether a large number of photons…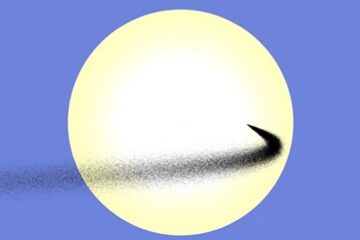 Could space dust help protect the earth from climate change?
On a cold winter day, the warmth of the sun is welcome. Yet as humanity emits more greenhouse gases, the Earth's atmosphere traps more and more of the sun's energy,…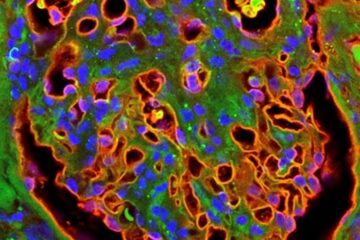 New way to reduce progression of diabetic kidney disease discovered
Study could help the 4.8 million people in the UK with diabetes. A new way to reduce progression of diabetic kidney disease, affecting 40% of people with diabetes, has been…