DFKI Installs New NVIDIA DGX A100 System for Accelerating Artificial Intelligence Research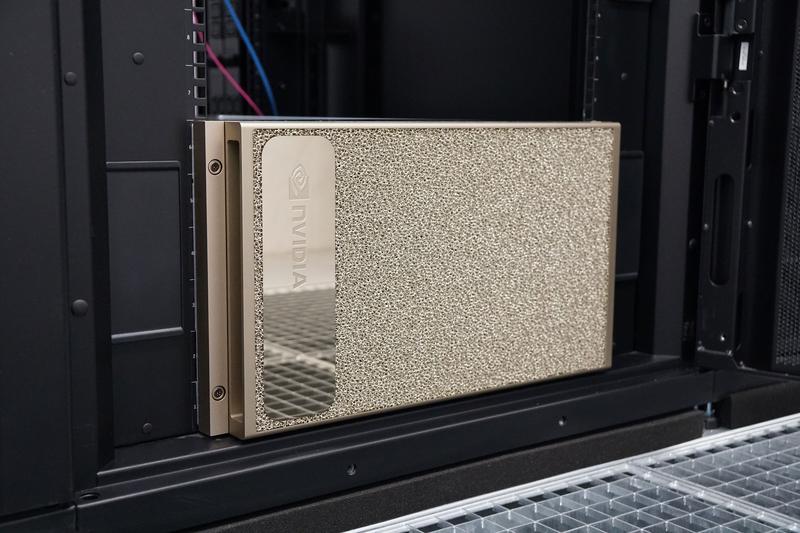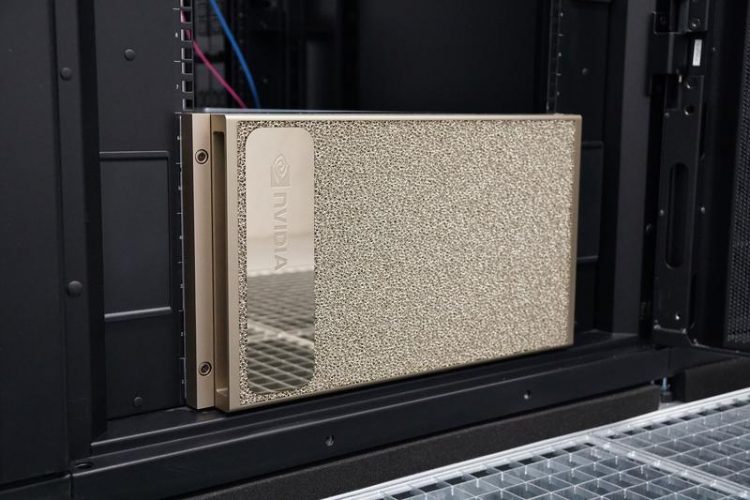 The new NVIDIA DGX A100 system will increase the processing power of DFKI's machine learning cluster from the current 20 petaFLOPS to 45 petaFLOPS. Each NVIDIA DGX A100 offers five PetaFLOPS of performance with eight NVIDIA A100 Tensor Core GPUs.
One PetaFLOPS corresponds to 1 quadrillion computing operations per second. The energy consumption of the highly efficient computing center is being further optimized. Whereas previous systems at DFKI consumed about five kilowatts per petaFLOPS, the NVIDIA DGX A100 consumes only about 1.2 kilowatts per petaFLOPS.
The NVIDIA DGX A100 is expected to significantly accelerate AI research into learning systems and their explainability to make complex AI algorithms available for practical use in industry.
"A high-performance platform like the NVIDIA DGX A100 provides a critical foundation for data-rich and computationally intensive AI methods," says Prof. Andreas Dengel, managing director and head of the research area Smart Data & Knowledge Services in Kaiserslautern. "Due to the immense increase of data volumes in the most diverse fields of application, many of our research projects require high-performance AI computing systems to continue to serve the market."
"DFKI's boundary-pushing research demands an equally advanced AI infrastructure that can deliver insights to fuel their endeavors," said Tony Paikeday, senior director of product marketing for DGX systems at NVIDIA. "The NVIDIA DGX A100 is the ultimate tool for accelerating scientific exploration, providing the computational resources DFKI needs, across data analytics, training and inference, and offering unprecedented compute density, performance, and flexibility."
In addition to the incorporation of the DGX A100, the DFKI research center will use optimized containers for deep learning frameworks, including TensorFlow and PyTorch, that can be easily accessed via NGC, NVIDIA's hub for GPU-optimized software for deep learning, machine learning, and high-performance computing.
The system was installed in cooperation with the ATOS, global leader in digital transformation. DFKI scientists have achieved remarkable results in the application, explainability and optimization of Neural Networks and Deep Learning methods in recent years. Recently, NVIDIA, the world market leader in computer graphics and AI computing, joined the DFKI shareholder group.
Press contact:
Christian Heyer
Head of Corporate Communication
DFKI Kaiserslautern
Christian.Heyer@dfki.de
Tel.: +49 631 20575 1710
Jens Neuschäfer
Sr. PR Manager EMEAI – Enterprise PR
NVIDIA GmbH
jneuschaefer@nvidia.com
Tel.: +49 89 628350015
Prof. Dr. Prof. h.c. Andreas Dengel
Andreas.Dengel@dfki.de
https://www.dfki.de/en/web/news/nvidia-dgx-a100-20/ View this press release on DFKI.de
Media Contact
Christian Heyer DFKI Kaiserslautern
Deutsches Forschungszentrum für Künstliche Intelligenz GmbH, DFKI
Alle Nachrichten aus der Kategorie: Information Technology
Here you can find a summary of innovations in the fields of information and data processing and up-to-date developments on IT equipment and hardware.
This area covers topics such as IT services, IT architectures, IT management and telecommunications.
Zurück zur Startseite
Neueste Beiträge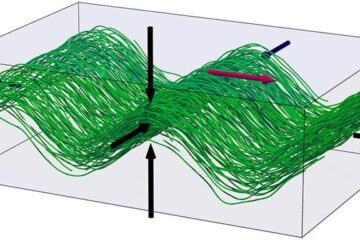 The groove of the self-organized active nematic ribbon
Soft matter on new ways to self-organization Nematic materials, such as the liquid crystals in our displays, contain molecules that align themselves in parallel. When they are constructed from microtubules…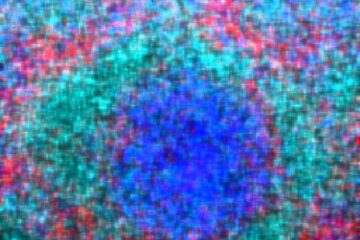 Nanocrystals make volcanoes explode
Bayreuth geoscientist discovers causes of sudden eruptions Tiny crystals, ten thousand times thinner than a human hair, can cause explosive volcanic eruptions. This surprising connection has recently been discovered by…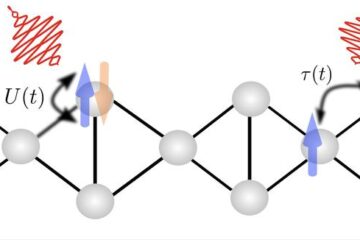 Cheering up a frustrated quantum system
One of the holy-grail questions in condensed matter physics is how superconductivity — the property of many electrons to go into a quantum soup state that can carry electricity without…