Aquatic Plant Sequesters Toxins, Removes Contaminants from Wetlands
Researchers have found that a common aquatic plant removes many persistent organic compounds that are discharged into natural waters and engineered wetlands.

Environmental engineers at the Georgia Institute of Technology have found that various chlorinated, fluorinated and mixed chloro-fluoro compounds are taken up and sequestered in the plant tissue of their model plant species – duckweed (Lemna minor), a floating aquatic plant. These organic compounds are representative of the pool of persistent compounds discharged into the nation's waters. Sources include agro-chemicals, such as pesticides, and pharmaceutical residuals, such as those from anti-depressants, which are excreted in human waste.
Though the compounds are sequestered in the plant, there is concern about their ultimate fate in the ecosystem as the plants are eaten by animals, or die and decay in wetland sediments, researchers noted.
"The compound goes into the plant, and the plant has no choice about the uptake. Whether the compound is water-loving or water-hating does not appear to be a major factor," explained Professor Michael Saunders of the School of Civil and Environmental Engineering. "… And our plants take up this large class of compounds quickly, at rates faster than bacteria would degrade the contaminants."
These findings have implications for both water monitoring regulations and wastewater treatment practices.
Saunders' Ph.D. student Dawn Reinhold will present their research on Aug. 23 at the 228th national meeting of the American Chemical Society in Philadelphia. Reinhold conducted the research, in part, with former Ph.D. student Jacqueline Tront, who graduated in May 2004, and Angela Wrona, also a recent graduate. This study built upon previous research in Saunders' lab funded by the U.S. Department of Energy.
The research has focused on halogenated phenolic molecules as indicators of chlorinated, fluorinated and mixed chloro-fluoro compounds in natural waters and engineered wetlands. Previously, researchers found that various chlorinated phenols were sequestered in duckweed cell tissue. The current study shows that mono, di and tri fluoro-phenols and mixed chloro-fluoro phenols are also taken up and sequestered at varying rates.
These compounds can be toxic to duckweed, so the plant has evolved a defense mechanism to deal with the threat, Reinhold explains. Duckweed does not degrade the compound, so the plant fixes it inside cell walls and tissue, eliminating the compounds' toxic effect on the plant. She compared this process to human excretion of toxic products. "Plants don't always have the option of excretion, so they package it away into their cell tissue," she explained.
This research has led Saunders and his students to believe duckweed and probably other aquatic plants are acting as "sinks" for persistent organic compounds. Saunders noted that regulators monitoring contaminants in the water may be missing something by not considering the plant uptake of these compounds – a process that is affecting the overall removal time of the contaminants from the water.
"These types of compounds we have studied are emerging in the regulatory sector as the ones we need to know more about," Saunders says. "They may soon meet with more regulatory control. They are not well regulated now."
Of some concern is the movement of these contaminants up the food chain by ducks that feed on duckweed. Researchers are also interested in what happens to these contaminants when the plants die and decay in wetland sediments. They are likely being degraded by microbes in the sediments, Saunders said. Both processes may be areas of future research for Saunders and his students.
The researchers' current findings may also have an impact on water treatment and reclamation practices. "Are we taking advantage of duckweed's ability to remove contaminants from the water?" Saunders asked. "The answer is 'yes, but indirectly.' Constructed wetlands are used in some places as a means of removing nitrogen and phosphorus from treated wastewater. These wetlands are not designed for duckweed and other plants to remove organic contaminants, but it's happening even though it's not generally recognized or included with the design concept…. So here's another tool in the toolbox for getting additional removal of contaminants."
In the next phase of this research, Saunders' research team will investigate whether duckweed sequesters additional compounds – those in the tri-fluoro methyl group. These compounds are found in medications such as Prozac and in pesticides.
Reinhold will also culture undifferentiated plant cells – similar to stem cells in humans – to determine how quickly duckweed processes and metabolizes the studied compounds. Researchers want to understand this activity because it may be an indicator of metabolic inhibition by the contaminants. Plants may take up a small amount of the contaminant and then stop, Reinhold said. "It looks like the overall uptake rate is highly dependent on plant metabolic rates based on the Ph.D. work of my colleague Jackie Tront," she added.
The researchers' overall goal is to create a modeling tool that measures the plant's rate of oxygen production — an indicator of the organism's health — in response to its uptake of various contaminants at various rates.
"We know that if oxygen activity is shut down with contaminant uptake, this process is having an impact on the environment," Saunders said. "This shows the contaminant is having an impact at a lower concentration than if you are just monitoring how many plants die (such as is the case with a current EPA suite of ecotoxicology testing in waterways). Then we can go back to the regulators and give them some insight into how these trace levels of persistent organic compounds are affecting the ecological balance out there."
"…. We may find that nature is taking care of this problem for us," he added. "The question is whether we can put these compounds into a wetland system and put them back into the global carbon cycle and call it sustainable. The answer is that maybe we can, but we don't know for sure yet."
All latest news from the category: Ecology, The Environment and Conservation
This complex theme deals primarily with interactions between organisms and the environmental factors that impact them, but to a greater extent between individual inanimate environmental factors.
innovations-report offers informative reports and articles on topics such as climate protection, landscape conservation, ecological systems, wildlife and nature parks and ecosystem efficiency and balance.
Back to home
Newest articles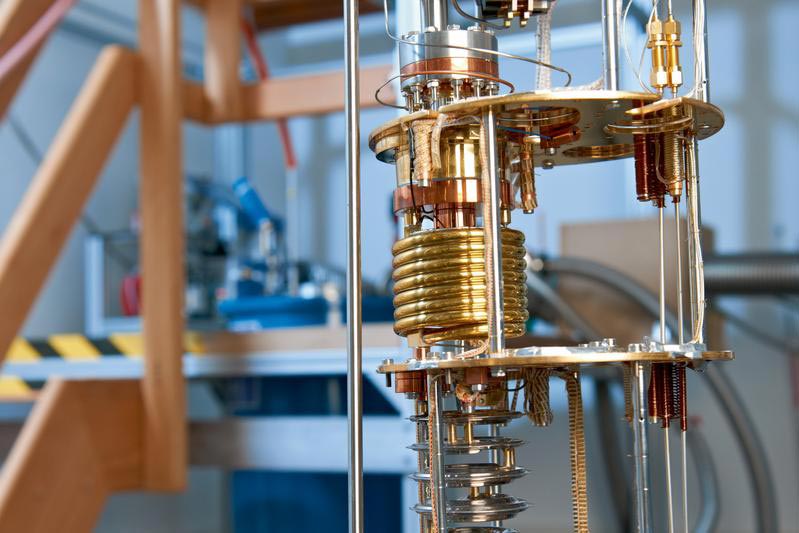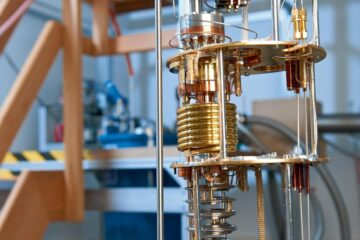 An exotic interplay of electrons
International research team discovers novel quantum state. Water that simply will not freeze, no matter how cold it gets – a research group involving the Helmholtz-Zentrum Dresden-Rossendorf (HZDR) has discovered…
Positively charged nanomaterials treat obesity
… anywhere you want. Columbia researchers discover that the cationic charged P-G3 reduces fat at targeted locations by inhibiting the unhealthy lipid storage of enlarged fat cells. Researchers have long…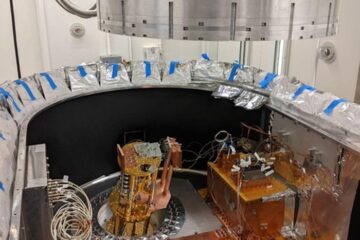 New analysis approach could help boost sensitivity of large telescopes
Large telescope receiver optics confirmed in lab prior to installation at Simons Observatory. Some of the largest and most sophisticated telescopes ever made are under construction at the Simons Observatory…