Droughts like 1930s Dust Bowl may have been unexceptional in prehistoric times
Events like the great Dust Bowl of the 1930s, immortalized in "The Grapes of Wrath" and remembered as a transforming event for millions of Americans, were regular parts of much-earlier cycles of droughts followed by recoveries in the region, according to new studies by a multi-institutional research team led by Duke University.
Some of those prehistoric droughts in the northern Great Plains of what is now the United States also lasted longer than modern-day dry spells such as the 1930's Dust Bowl decade, according to sediment core studies by the team.
The group's evidence implies these ancient droughts persisted for up to several decades each. At their heights, prairie fires became uncommon because there was too little vegetation left to burn. The ages of charcoal deposits suggest instead that prairie fires occurred during intervening wet periods, with each wet-dry cycle lasting more than a century each.
A report on the research will be delivered at a session at 1:30 p.m. on Wednesday, Aug. 4, in Meeting Room D136 of the Oregon Convention Center during the Ecological Society of America's 2004 annual meeting in Portland.
"We were looking for the effects of past climate changes on ecosystems," said Jim Clark, H.L. Blomquist Professor of Biology at Duke's Nicholas School of the Environment and Earth Sciences. But when Clark and his colleagues began examining evidence from the mid-Holocene period of 5,000 to 8,000 years ago in parts of the Dakotas, Montana and western Minnesota, "nothing seemed to make any sense."
"The question was: Could we look at the sediments for charcoal evidence of the amount of fire, for pollen evidence of the kinds of grasses that were growing then, for sediment chemistry to show how much erosion was going on, and be able to deduce climate changes — or the lack of them — under way at the time?" Clark said.
When he and his colleagues finally determined the correct intervals between samplings was about once every decade, "the patterns just jumped right out at us," he recalled in an interview. "We were seeing these very coherent drought cycles.
"What would happen was that the grass would disappear. So the fuel for fire would be lost. We'd see the erosion start. The chemistry of the lakes would change. We would see these dust-bowl effects.
"And then, within several decades to a century later, the grasses would come back, fires would start back up and erosion would stop."
To make these deductions, Duke post-doctoral investigator Kendrick Brown evaluated prehistoric charcoal deposits. Joe Donovan, a geophysicist at the University of West Virginia, studied the geochemistry of the soil samples. Eric Grimm and Pietra Mueller of the Illinois State Museum in Springfield investigated pollen in the sediments.
The regularity of these ancient droughts make much more recent Great Plains droughts in the 1890s and 1930s appear "unremarkable" by comparison, Clark said, even though the contemporary ones "walloped people."
The study did not speculate how the findings might relate to anticipated future climate change, when a surge of carbon dioxide from human activities is predicted to cause Earth's climate to warm appreciably.
"What we can say that is relevant is that these sort of drought cycles are common and most of the climate models predict increased aridity in continental interiors in the future," Clark said.
"One could speculate that the droughts could be all that much worse when you realize that it's not only climate change from changing CO2 content in the atmosphere, but also this natural variability out there that we don't fully understand."
Media Contact
Monte Basgall
EurekAlert!
All news from this category: Ecology, The Environment and Conservation
This complex theme deals primarily with interactions between organisms and the environmental factors that impact them, but to a greater extent between individual inanimate environmental factors.
innovations-report offers informative reports and articles on topics such as climate protection, landscape conservation, ecological systems, wildlife and nature parks and ecosystem efficiency and balance.
Back to the Homepage
Latest posts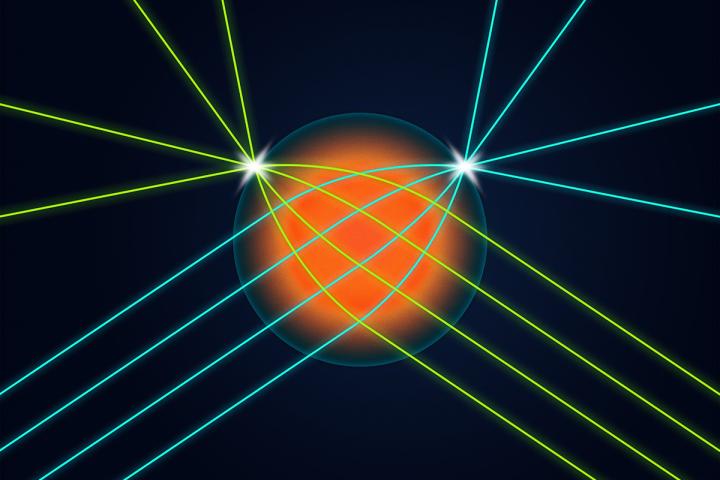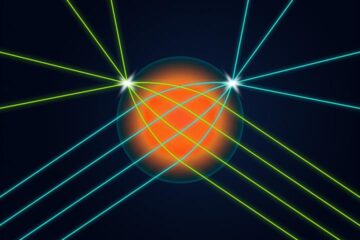 Researchers confront optics and data-transfer challenges with 3D-printed lens
Researchers have developed new 3D-printed microlenses with adjustable refractive indices – a property that gives them highly specialized light-focusing abilities. This advancement is poised to improve imaging, computing and communications…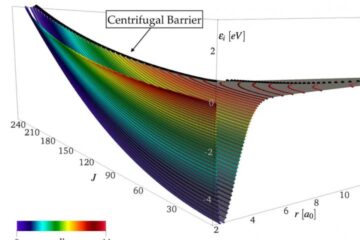 Research leads to better modeling of hypersonic flow
Hypersonic flight is conventionally referred to as the ability to fly at speeds significantly faster than the speed of sound and presents an extraordinary set of technical challenges. As an…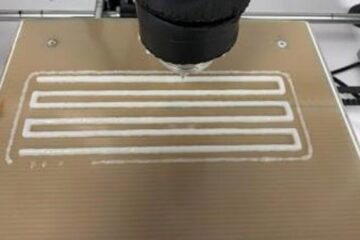 Researchers create ingredients to produce food by 3D printing
Food engineers in Brazil and France developed gels based on modified starch for use as "ink" to make foods and novel materials by additive manufacturing. It is already possible to…