Sea Birds May Soon Need Rehabilitation
Oil spills are a real disaster. They cause worst troubles to sea birds and animals. A risk of an accident always exists within areas of oil mining and transporting, especially, in the sea. Beginning the exploitation of oil and gas fields on the sea shelf, our country is to face inevitable ecological problems, and it would be helpful to know in advance how to solve them.
An international conference on the impact of oil industry on wild animals was held in Hamburg in October of 2003. There, representatives from 17 countries of the world met up. They had many subjects to discuss, since the Old and New World coasts witnessed hundreds of oil accidents, among which the oil leaks from tankers Exxon Valdez, Erika, and Prestige were most disastrous. Our western neighbours have learned from that sad experience not only to cleanup the spill and assess damages, but also to rescue our lesser brothers. Oil traps are especially dangerous for birds. The nearest future of Russian economy is unimaginable without utilizing more fuel resources, and most of them are mined within the sea shelf. This makes us wonder, how we should act in case of a similar problems.
The question, whether such problems exist in the north of Russia now, has been addressed to Natalia Nikolaeva, WWF Russia marine program participant, who represented our country at the aforementioned conference. She gave the following comment. By the present time, there have been no places in the Russian sector of Arctic, where birds needed to be rescued from such a danger. But it is apparent that such problems will arise. Undoubtedly, oil will be mined within the northern shelf soon. However, our country has neither a service for bird rescuing, nor methods of work. Primarily, foreign handbooks on cleaning birds from oil slick should be translated into Russian. Then, specialists in bird rehabilitation should be coined. Ultimately, it is necessary to organize a centre that would promptly send emergency assistants anywhere.
The first step in saving dirty birds is to catch them and bring to a cleaning station. There, all parts of bird body are cleaned using sponges, toothbrushes, and special detergents and carefully rinsed with water. Oil-poisoned contents of the digestive tract are evacuated using a catheter. Cleaned birds are placed by groups numbering 10-15 individuals into small water pools, where they live during rehabilitation period under control of veterinarians. A complete rehabilitation course can last for up to a year, until birds moult and acquire a new plumage. Despite the care, the percentage of healed birds varies from 10% to 70% depending on the scale of pollution. It is obvious that the labour is very hard and demanding from a rescuer, who has to be highly professional and passionate about work.
Weather conditions in northern seas are very severe. Most of the winter time, there is darkness, storms, and ice. On the one hand, that increases the risk of accident, and, on the other hand, that makes it difficult to perform a rescuing operation. It is practically impossible to catch a bird, when waves are 2 m high (a mean wave height most typical in the Barents Sea). Hence, principally new approaches to bird rescuing are to be developed in Russia. Oil companies themselves should be concerned in supporting this research, because all around the world a company reputation depends on its ecological compliance.
Alle Nachrichten aus der Kategorie: Ecology, The Environment and Conservation
This complex theme deals primarily with interactions between organisms and the environmental factors that impact them, but to a greater extent between individual inanimate environmental factors.
innovations-report offers informative reports and articles on topics such as climate protection, landscape conservation, ecological systems, wildlife and nature parks and ecosystem efficiency and balance.
Zurück zur Startseite
Neueste Beiträge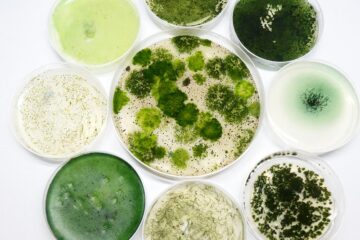 Cyanobacteria: Small Candidates …
… as Great Hopes for Medicine and Biotechnology In the coming years, scientists at the Chair of Technical Biochemistry at TU Dresden will work on the genomic investigation of previously…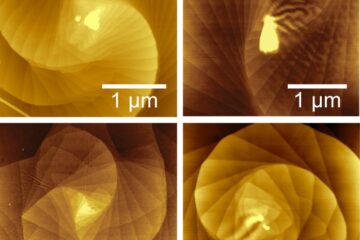 Do the twist: Making two-dimensional quantum materials using curved surfaces
Scientists at the University of Wisconsin-Madison have discovered a way to control the growth of twisting, microscopic spirals of materials just one atom thick. The continuously twisting stacks of two-dimensional…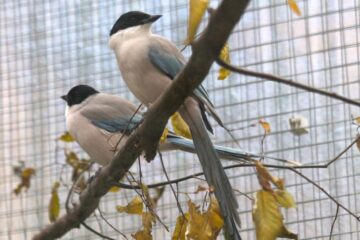 Big-hearted corvids
Social life as a driving factor of birds' generosity. Ravens, crows, magpies and their relatives are known for their exceptional intelligence, which allows them to solve complex problems, use tools…