Reducing the risks of GM micro-organisms
Scientists have developed a system to increase the safety of genetically modified (GM) microbes for release into the environment.
Release of GM micro-organisms is a cause of great concern to many, because the microbes could pass on genes for disease or other harmful traits to others. But, a team of researchers from Spain and Germany believes that it is possible to reduce this risk.
Dr. Eduardo Díaz of Centro de Investigaciones Biológicas-CSIC in Madrid and his colleagues have developed GM microbes that have containment systems based on different lethal functions.
"Lethal functions are any kind of molecule, usually proteins, that causes killing of the microbial cells," explains Dr Díaz.
In the GM microbe, the lethal functions associated with the GM trait are not active. However, if this trait is transferred to a different microbe, the associated lethal functions become active and the recipient microbe dies (gene containment). Lethal functions can also be activated in the GM microbe upon completion of the biotechnological process by a specific signal from the environment, such as root exudates, temperature, or toxic pollutants (biological containment).
However, microbes can mutate, becoming resistant to the toxic effect of the lethal function. This leads to survival of a small fraction of the GM microbial population, which can multiply and then spread, uncontrolled. Avoiding the spread of potentially harmful traits is vital if GM microbes are to be used for our benefit.
Simply increasing the number of lethal functions helps to overcome this. "It is easier to inactivate one lethal function, than to inactivate two or more," says Dr Díaz. However, this only works if the lethal functions (proteins) are different, if the functions act on different targets within the microbial cell, and if the functions are controlled separately. To become resistant to each individual lethal function would require numerous mutations.
Safe GM organisms would be of great benefit in applications where large amounts of microbes are needed, such as degrading pollutants on contaminated land, or for the development of live vaccines to prevent disease.
All latest news from the category: Ecology, The Environment and Conservation
This complex theme deals primarily with interactions between organisms and the environmental factors that impact them, but to a greater extent between individual inanimate environmental factors.
innovations-report offers informative reports and articles on topics such as climate protection, landscape conservation, ecological systems, wildlife and nature parks and ecosystem efficiency and balance.
Back to home
Newest articles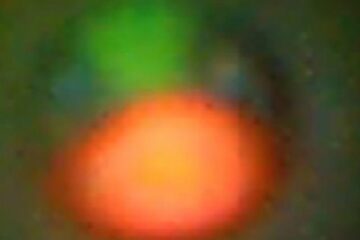 New species of microalgae discovered
Ultrasmall microalgae found in home aquarium could have multiple useful applications. A new species of microalgae was found in water from a home aquarium. While analyzing DNA samples taken from…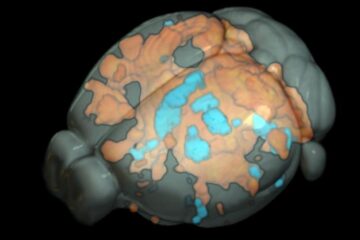 New technology may help inform brain stimulation
Brain stimulation, such as Deep brain stimulation (DBS), is a powerful way to treat neurological and psychiatric disorders. While it has provided therapeutic benefit for sufferers of Parkinson's, Alzheimer's, and…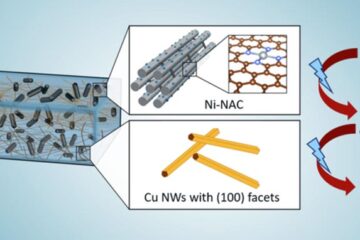 New hybrid catalyst could help decarbonization
… and make ethylene production more sustainable. A new hybrid catalyst converts carbon dioxide into ethylene in one pot. The catalyst was developed by scientists from Ames National Laboratory, Iowa…