A bird in a tree for biodiversity
Fooling with Mother Nature by fragmenting long-established land parcels can have unanticipated and punishing consequences, leaving lasting damage to the environment.
A report published in the Proceedings of the National Academy of Sciences (online early edition the week of Nov. 10) by two University of Illinois at Chicago biologists documents such harm caused to a tree native to Tanzania's East Usambara Mountains where habitat fragmentation has broken a mutual relationship with the birds that distribute the seed.
The findings may serve as a warning of more widespread environmental danger under similar circumstances.
UIC doctoral candidate Norbert Cordeiro and professor of biological sciences Henry Howe focused their study on the Leptonychia tree (Leptonychia usambarensis), called the "zonozono" locally in the Swahili language. The tree is endemic to the Eastern Arc biodiversity hotspot of Kenya and Tanzania.
Cordeiro, who is also a research associate with the Tanzania Wildlife Research Institute, chose this critically threatened location to compare how the trees fared in larger continuous tracts of virgin forest with those still growing in smaller parcels fragmented by farming and old former colonial plantations.
The tree's survival depends largely on certain bird species to eat and disperse seed. But in the broken parcels with few trees left, the birds were rare or absent. Seed fell to the ground but didn't regenerate as well as in continuous forest tracts. The bird-tree dependency that evolved in this ancient forest, isolated from other rainforests for 10 million years, was broken by human development in just the past century, jeopardizing the Leptonychia's survival.
"It's been shown that land fragmentation has had impacts on animal species, but there's been little study to see if relationships between plants and animals are affected too," said Cordeiro. "We've shown here that's precisely the case. And if other animals that depend on certain trees for food are affected by habitat fragmentation, you could end up with a cascading effect of extinction of trees and seed dispersers, such as mammals and birds."
"This study is the best demonstration that this actually works in the context of forest fragmentation," said Howe. "There's a direct relationship between the number of species and the area of a habitat patch. Some believe that as habitat patches get smaller and smaller, the extinction of species is random. But this study shows it is not at all random. It can be highly dependent and much more rapid than random extinction. In fact, forest fragmentation may even accelerate extinction of common species."
"We showed that a very common tree can be adversely affected," Howe added, "which is a reason why we suggest severing these relationships can accelerate extinction, even of common species."
The study began in 2000 and is ongoing, in collaboration with a team of Tanzanian researchers. While numerous studies on the effects of fragmentation have been done over recent years in the Americas, Cordeiro and Howe's study is one of few that have been done in Africa.
"The focus in Africa has been on preservation of larger, charismatic mammals like elephants and rhinos," said Cordeiro. "But small birds and trees are rarely studied in Africa."
Howe warns that findings such as this serve as a warning about the consequences of rapid habitat fragmentation.
"I think what we see in the wake of the Industrial Revolution, the spread of intensive agriculture and the fragmentation and elimination of forests, is what could be an even faster series of extinctions, measured only in a couple of centuries, in which an awful lot of the world's flora and fauna are lost. All of these species potentially are of use to people. They help stabilize the natural environment, the climate, retain water and soil.
"We can guess that their loss will be felt," Howe warned. "Ultimately, human actions may be causing the equivalent of a large meteorite impact."
Major funding for the study came from the National Science Foundation and the Wildlife Conservation Society.
Media Contact
Paul Francuch
EurekAlert!
All news from this category: Ecology, The Environment and Conservation
This complex theme deals primarily with interactions between organisms and the environmental factors that impact them, but to a greater extent between individual inanimate environmental factors.
innovations-report offers informative reports and articles on topics such as climate protection, landscape conservation, ecological systems, wildlife and nature parks and ecosystem efficiency and balance.
Back to the Homepage
Latest posts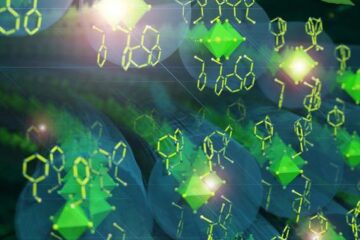 Just a few atoms thick: New functional materials developed
Using the smallest "construction set" in the world, a research team from the universities of Marburg, Giessen and Paderborn is designing new materials for computer chips, light-emitting diodes and solar…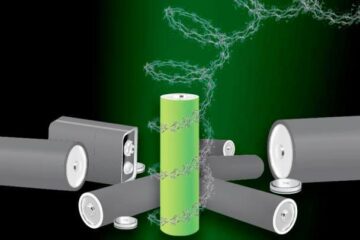 Researchers develop new metal-free, recyclable polypeptide battery
– that degrades on demand … This could result in battery production moving away from strategic elements like cobalt. The introduction of lithium-ion (Li-ion) batteries has revolutionized technology as a…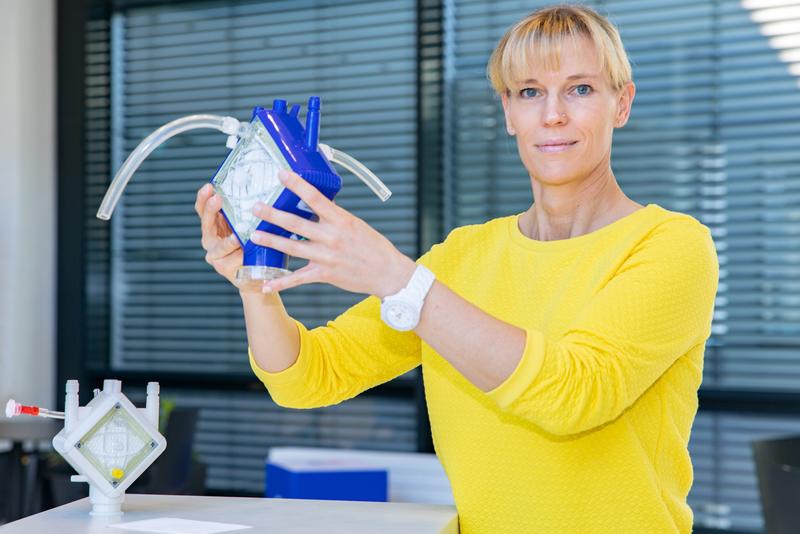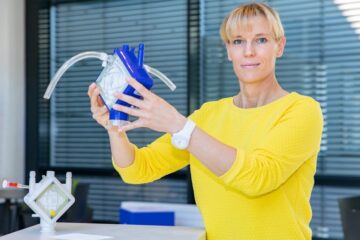 Artificial lungs as organ replacement
DFG priority program funds four MHH projects with 1.6 million euros. For people with severe lung diseases, transplantation of a healthy organ is often the only chance of survival. But…