Enzyme could overcome industrial bleaching waste problems
Taken from a microbe that thrives in the depths of a Yellowstone National Park hot springs pool, a newly discovered enzyme may be the key to transforming industrial bleaching from environmentally problematic to environmentally green.
Chemical engineer Vicki Thompson and biologists William Apel and Kastli Schaller from the U.S. Department of Energy's Idaho National Engineering and Environmental Laboratory discovered that the catalase enzyme from a Thermus brockianus microbe flourishes in both a high temperature and high pH (basic or alkaline) environment.
Catalase enzymes chemically alter hydrogen peroxide into natural products – water and oxygen. Industry is increasingly using peroxide in industrial bleaching processes and needs an environmentally friendly process to handle process wastes. The T. brockianus catalase works well in the hot, alkaline process wastewater where commercially available catalase enzymes do not, so it could be an answer.
Thompson will present this work at the American Society of Microbiologists annual meeting in Washington, D.C. on May 20, 2003. A paper on this research was recently accepted for publication in Biotechnology Progress and will appear in print this summer.
The work is part of the INEEL's efforts to support the DOE mission in environmental research and development.
Industries such as textile and pulp and paper have started shifting away from toxic, carcinogenic chemical bleaching processes to more environmentally friendly hydrogen peroxide-based bleaching. Until INEEL discovered the T. brockianus enzyme, there were only a few options for dealing with the wastewater.
Industry can chemically treat the water to break hydrogen peroxide down, but that practically cancels out the environmental benefit. Or they can heavily dilute wastewater with even more water, but that increases the volume of waste water. Using catalase to break down hydrogen peroxide is a good alternative, but commercially available catalase enzymes require much cooler wastewater temperatures and lower pH conditions. This costs industry significant energy, time and money.
But the T. brockianus catalase likes these extreme conditions–performing best at temperatures around 90 degrees Celsius (194 degrees Fahrenheit) and in highly alkaline pH of more than 9. In laboratory tests, it functioned well for as long as 360 hours under these conditions compared to a mere 15 to 20 minutes for other, commercially available catalases.
Thus, the INEEL research will provide a chance for textile and pulp and paper companies to save significant energy and reduce environmental impacts.
"We didn't anticipate such extreme stability from the catalase, even though it's a thermophilic enzyme," said Thompson, noting that it was both unusual and a surprise because thermophiles are heat-tolerant microorganisms.
"High-temperature stability makes this enzyme potentially viable and economically attractive for industrial applications," said biologist William Apel. "This new catalase is lasting for days where the typical performance limit for many industrial-use enzymes is a mere 10 hours."
For the T. brockianus catalase, breaking down hydrogen peroxide in an industrial setting is just another day at the office. Within a microorganism, the enzyme's normal role is to break down hydrogen peroxide that is naturally produced by cellular activity. This protects cells from oxidative stress–the biological equivalent of rust.
The next step to commercial development of T.brockianus catalase is to establish enzyme production at industrially-relevant volumes. That means identifying the gene that encodes the T. brockianus catalase, and inserting it into a microbe that is easily grown in large quantities. Then researchers can use already established technology to attach the enzyme to tiny polymer beads and pack them into columns that will filter industrial wastewater.
The team is currently discussing the industrial possibilities of this catalase with a major hydrogen peroxide manufacturer.
This research was supported by the INEEL's Laboratory Directed Research and Development program.
The INEEL is a science-based multi-program national laboratory dedicated to support the U.S. Department of Energy's missions in environment, energy, science and national defense. The INEEL is operated for the DOE by Bechtel BWXT Idaho, LLC.
Alle Nachrichten aus der Kategorie: Ecology, The Environment and Conservation
This complex theme deals primarily with interactions between organisms and the environmental factors that impact them, but to a greater extent between individual inanimate environmental factors.
innovations-report offers informative reports and articles on topics such as climate protection, landscape conservation, ecological systems, wildlife and nature parks and ecosystem efficiency and balance.
Zurück zur Startseite
Neueste Beiträge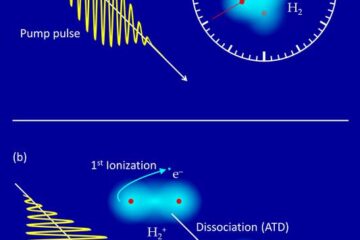 Rotation of a molecule as an "internal clock"
Using a new method, physicists at the Heidelberg Max Planck Institute for Nuclear Physics have investigated the ultrafast fragmentation of hydrogen molecules in intense laser fields in detail. They used…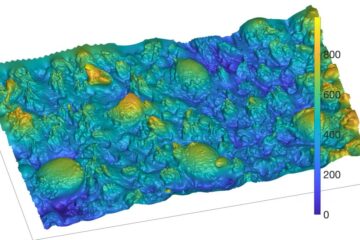 3D printing the first ever biomimetic tongue surface
Scientists have created synthetic soft surfaces with tongue-like textures for the first time using 3D printing, opening new possibilities for testing oral processing properties of food, nutritional technologies, pharmaceutics and…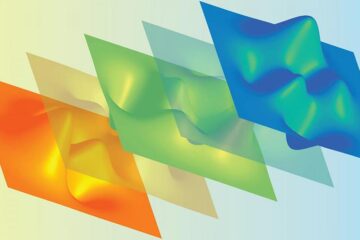 How to figure out what you don't know
Increasingly, biologists are turning to computational modeling to make sense of complex systems. In neuroscience, researchers are adapting the kinds of algorithms used to forecast the weather or filter spam…