Plant detectives seek sources of invasive trees
Tamarix invading the southwest
Like modern day Sherlock Holmeses, plant biologists at Washington University in St. Louis have donned their deerstalkers to get to the bottom of some botanical mysteries.
Barbara A. Schaal, Ph.D., Washington University professor of biology and her graduate students use DNA sequences to reveal information on historical events. Schaal has traced the origins of cassava using molecular techniques, and now is using systematics and phylogeography to document the role of hybridization and introgression in the evolution of Phlox species and to trace the Eurasian source of invasive Tamarix species in the United States.
The Tamarix species, commonly called saltcedar, are environmental threats that have invaded the arid southwest and are contributing to the drying up of creeks and streams in that water-threatened area. Over a million acres are now infested with saltcedar monocultures along streams and riverbeds. The salt cedars' long taproots suck up salty ground water and drop salt-crusted leaves on the soil surface. This makes it almost impossible for native plants to take root. The loss of native plants also decreases the insect and bird biodiversity.
Schaal's graduate student, John Gaskin, has used DNA sequences to identify which species are here and to document hybridization. Their DNA analyses also help them pinpoint where the plants may have originated in Eurasia. Earlier USDA studies show that an Arizona saltcedar will not be eaten by certain Asian insects known to like saltcedars; these insects, instead, prefer plants that grow in Texas or New Mexico. So, there are different kinds of the plants in different areas.
So far Schaal and Gaskin have found that the most common invasive here is a hybrid of two species that do not grow in the same areas of Asia, and thus is a novel plant genotype. These results will help USDA biological control researchers determine which insects to import in the future to help control the invasion, but caution that any novel hybrid plants may prove to be unpalatable to species-specific insects, since they did not evolve with them.
Schall and Gaskin published their results in the Proceedings of the National Academy of Sciences (PNAS), the week of Aug. 12-16, 2002.
Tamarix is the second most evasive plant in the United States. Purple loosestrife (Lythrum salicaria) is number one and a big problem in northern areas. Invasive plants are second only to habitat loss in contributing to loss of biodiversity.
PNAS WRITE-UP
Hybrid Plants Run Rampant
Previously undetected hybrids are a major component of a non-native plant invasion that has taken over more than 600,000 hectares of U.S. wetlands and riparian areas, report the authors of article #4032. Eurasian Tamarix, commonly known as saltcedar or tamarisk, was first introduced to the United States in the 1800s for the purposes of shade and erosion control. Since then, according to a genetic analysis performed by authors John Gaskin and Barbara Schaal, two of the introduced species of Tamarix have interbred to create a hybrid that may be resistant to biological control agents currently under development. In their native environments, the two species rarely overlap–T. ramosissima was found almost exclusively west of central China, while T. chinensis was found primarily to the east–but in the U.S., the two species have been placed in close proximity to each other and given ample opportunity to hybridize. By analyzing genetic variations among more than 250 plants gathered in the U.S. and Eurasia, the authors found that overall diversity is higher in Eurasia, but the proportion of novel hybrids is higher in the U.S. In fact, the most common plant in the U.S. invasion is a hybrid of T. ramosissima and T. chinensis. The authors also found that a small region within the Republic of Georgia and Azerbaijan contains all of the genetic variation of T. ramosissima common to both the U.S. and Eurasia, a discovery that could aid in the development of effective
biological controls. The authors note that Tamarix continues to spread across the U.S. at a rate of about 18,000 hectares per year, displacing other species and altering the hydrology of watercourses in fragile, arid environments.
"Hybrid Tamarix widespread in U.S. invasion and undetected in native Asian range," by John F. Gaskin and Barbara A. Schaal
Links: For more information on Tamarix or the current biological control project, see http://www.invasivespecies.gov/profiles/saltcedar.shtml and http://wric.ucdavis.edu/saltcedar/grant/research.html
Missouri Exotic Invasive Plant Page: http://www.mobotgradstudents.org/~mobot/MOEPPC/MOEIPP1.html
Gaskin website: http://www.mobotgradstudents.org/~mobot/Gaskin/johnpage.html
Media Contact
Tony Fitzpatrick
EurekAlert!
All latest news from the category: Ecology, The Environment and Conservation
This complex theme deals primarily with interactions between organisms and the environmental factors that impact them, but to a greater extent between individual inanimate environmental factors.
innovations-report offers informative reports and articles on topics such as climate protection, landscape conservation, ecological systems, wildlife and nature parks and ecosystem efficiency and balance.
Back to home
Newest articles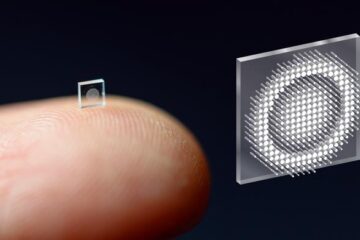 Researchers shrink camera to the size of a salt grain
Micro-sized cameras have great potential to spot problems in the human body and enable sensing for super-small robots, but past approaches captured fuzzy, distorted images with limited fields of view….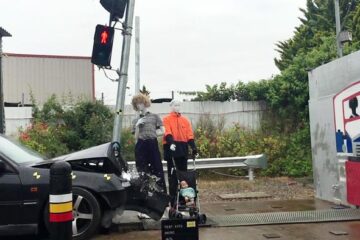 World-first product will be a lifesaving traffic stopper
Game-changing technology to design traffic lights that absorb kinetic energy, stopping them from crumpling when hit by a vehicle, will prevent thousands of fatalities and injuries each year and make…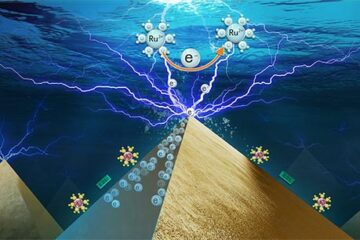 Scientists capture electron transfer image in electrocatalysis process
The involvement between electron transfer (ET) and catalytic reaction at electrocatalyst surface makes electrochemical process challenging to understand and control. How to experimentally determine ET process occurring at nanoscale is…