Antarctic marine life under threat from warming seas
Antarctic marine communities resemble the primeval waters of millions years ago because modern predators – crabs and fish – are missing.
But this is about to change. 'The crabs are on the doorstep. They are sitting in deep water only a couple of hundred bathymetric metres away from the slightly cooler shallow water in the Antarctic shelf environment,' says Dr Sven Thatje of the National Oceanography Centre, Southampton (NOCS).
Predators like the shell-cracking crabs that dominate bottom communities in temperate and tropical waters have been shut out of Antarctica because it is too cold for them.
'Crabs have a problem in cold water,' says Dr Thatje, a biologist at the University of Southampton's School of Ocean and Earth Science, based at NOCS, 'They cannot flush magnesium out of their blood. So when they are already moving slowly because of the cold, the magnesium acts as a narcotic causing them to pass out and die.' Released from the dangers of predation, filter feeders such as brittlestars thrive in dense populations. Giant sea spiders and marine woodlice share the ocean bottom with fish that have antifreeze proteins in their blood.
Dr Thatje is discussing his findings at a science meeting of the American Association for the Advancement of Science (AAAS) in Boston today Under Thin Ice: Global Warming and Predatory Invasion of the Antarctic Seas (19.00 hours GMT 15th February 2008) with colleagues, Rich Aronson of the Dauphin Island Sea Lab in Alabama and Cheryl Wilga of the University of Rhode Island. Along with scientists from the British Antarctic Survey, BAS, the team studied the benthic communities living in different habitats around Antarctica.
'Antarctic marine communities are functionally Paleozoic – typical of around 250 million years ago,' says paleobiologist Rich Aronson. 'If the crabs' invasion succeeds, they will devastate Antarctica's spectacular Paleozoic-type fauna and fundamentally alter its ecological relationships.'
In January 2007 Dr Sven Thatje and a group of ocean biologists from NOCS and BAS discovered crabs massing in deeper slightly warmer waters, ready to move into the Antarctic shallows should they warm up sufficiently.
Understanding the changes of the past may help scientists to determine how a rise in temperatures may further transform this continent. In a report to be published in Ecology Life Hung By A Thread: Endurance of Antarctic Fauna In Glacial Periods, Sven Thatje reveals that harsh conditions during the Ice Ages pushed Antarctic life to the limit. With ice coverage ten times thicker than today's, the extreme climate conditions in Antarctica during past Ice Ages were so severe that animals were forced into migration to avoid extinction.
He and colleagues from BAS, and the Alfred Wegner Institute, Germany found that larger animals such as penguins, whales and seals were dependent upon areas of open water in the ice known as polynyas. These polynyas acted as vital oases providing access to food such as krill.
Dr Thatje said: 'The existence of open water was essential for the survival of marine plants – the base of the food web. Reduced to such refuges much of today's life in the high Antarctic would have hung by a thread. Limited resources restricted the abundance and productivity of both terrestrial and marine life.'
All latest news from the category: Ecology, The Environment and Conservation
This complex theme deals primarily with interactions between organisms and the environmental factors that impact them, but to a greater extent between individual inanimate environmental factors.
innovations-report offers informative reports and articles on topics such as climate protection, landscape conservation, ecological systems, wildlife and nature parks and ecosystem efficiency and balance.
Back to home
Newest articles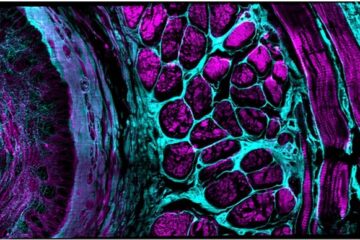 Enhancing the workhorse
Artificial intelligence, hardware innovations boost confocal microscope's performance. Since artificial intelligence pioneer Marvin Minsky patented the principle of confocal microscopy in 1957, it has become the workhorse standard in life…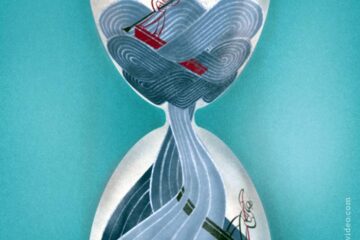 In the quantum realm, not even time flows as you might expect
New study shows the boundary between time moving forward and backward may blur in quantum mechanics. A team of physicists at the Universities of Bristol, Vienna, the Balearic Islands and…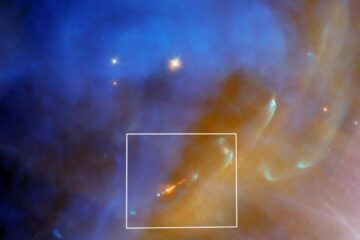 Hubble Spots a Swift Stellar Jet in Running Man Nebula
A jet from a newly formed star flares into the shining depths of reflection nebula NGC 1977 in this Hubble image. The jet (the orange object at the bottom center…