"Everything flows" in the ecosystem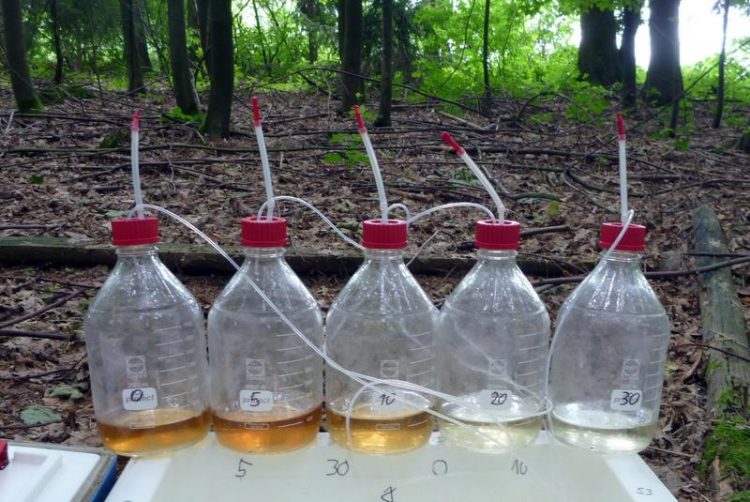 Soils are where the atmosphere, plants, and soil-dwelling microorganisms meet. Processes in soil thus control the exchange of carbon dioxide between the land surface and the atmosphere, which in turn is important for the global carbon cycle and climate.
The activity of soil microorganisms that decompose plant residues and release carbon back into the atmosphere also depends on factors like climate and land management.
The biogeochemical processes linking plants, the atmosphere and soil microorganisms are thus highly complex, and mediated by thousands of different organic substances dissolved in water, which act as carriers of energy and nutrients.
A detailed analysis of these dissolved organic substances can therefore provide valuable information about the processes in the ecosystem.
The water cycle links plant, soil and microbial processes
Water connects the biosphere on the land surface to the underlying soil and groundwater. Analogous to the blood circulation system of animal organisms, we can trace the multiple processes within the system by analyzing the fluid passing through it. In order to "read" this information, the scientists investigated the molecular composition of water flowing through soils using ultra-high resolution mass spectrometry in the working group of Prof. Dr. Thorsten Dittmar at the University of Oldenburg. Dr. Vanessa-Nina Roth, former scientist at the Max Planck Institute for Biogeochemistry and first author of the study, explains:
"With this highly sensitive technique, we can for the first time measure up to ten thousand different molecules in a water sample; in addition, we can also determine which combination of atoms make up the different molecules". Their composition is also used to identify the properties of the molecules, such as size and structural characteristics, and thus their classification and probable function.
"Everything flows" with organic compounds in the soil
For the first time, Roth and her colleagues were able to show that the molecular composition of dissolved organic matter is subject to constant change, with newly introduced organic compounds not only continuously degraded and reconstructed as they pass through the soil, but also reassembled as they are incorporated into microorganisms.
The previous idea, that soil organic matter was the result of the accumulation of mainly stable, no longer convertible degradation products, is thus refuted by this study. Dr. Markus Lange, lead author of the study at the Max Planck Institute, continues:
"As soon as we know how the dissolved organic molecules change, we can draw conclusions about the processes that have contributed to these changes. This gives us a deeper insight into the interactions between plants and soil organisms." The latter is of great interest to researchers because it provides information on important environmental processes.
The microorganisms decompose the plant waste, recycle the organic compounds and provide new molecules. In doing so, they act selectively by supplying nitrogen-containing compounds to the plants and binding carbon to minerals. This makes them a central link in the carbon and nutrient cycle of soils.
Water analysis provides new insights for ecosystems
Lange sums up: "The decoding of the organic substances dissolved in soil water at the molecular level is therefore an important step towards understanding the functioning of ecosystems". According to the researchers, the ultra-high-resolution mass spectrometry used here is an important tool in environmental research and analysis, which will make a decisive contribution to a better understanding of material cycles and changes in ecosystems in the future.
Prof. Dr. Gerd Gleixner, head of the research group at the Max Planck Institute and initiator of the study, explains: "The fact that we can now better understand on a molecular level how plants, microorganisms and the soil interact with each other enables us to estimate more accurately and much faster how ecosystems deal with changing environmental conditions such as extreme heat or drought. This has brought us one big step closer to establishing an early warning system for ecosystem changes."
The study was published in the journal Nature Geoscience on 05.08.2019. The international team of researchers continued to be involved: Dr. Norbert Hertkorn (Helmholtz Zentrum München, German Research Centre for Environmental Health), Robert I. Griffiths and Timothy Goodall (Centre for Ecology & Hydrology in Wallingford, UK), Liesje Mommer, Natalie J. Oram (Wageningen University, Netherlands), Alexandra Weigelt (University of Leipzig) and Carsten Simon, Sebastian Bucher and Perla G. Mellado-Vázquez (Max Planck Institute for Biogeochemistry, Jena).
Dr. Markus Lange
Department Biogeochemical Processes (Trumbore)
Max Planck Institute for Biogeochemistry
07745 Jena
E-Mail: mlange@bgc-jena.mpg.de
Phone: +49 (0)3641-57 6168
Prof. Dr. Gerd Gleixner
Department Biogeochemical Processes (Trumbore)
Max Planck Institute for Biogeochemistry
07745 Jena
E-Mail: gerd.gleixner@bgc-jena.mpg.de
Phone: +49 (0)3641-57 6172
Persistence of dissolved organic matter explained by molecular changes during its passage through soil
Vanessa-Nina Roth, Markus Lange, Carsten Simon, Norbert Hertkorn, Sebastian Bucher, Timothy Goodall, Robert I. Griffiths, Perla G. Mellado-Vázquez, Liesje Mommer, Natalie J. Oram, Alexandra Weigelt, Thorsten Dittmar, Gerd Gleixner
doi 10.1038/s41561-019-0417-4
Media Contact
Dr. Eberhard Fritz
Max-Planck-Institut für Biogeochemie
Alle Nachrichten aus der Kategorie: Ecology, The Environment and Conservation
This complex theme deals primarily with interactions between organisms and the environmental factors that impact them, but to a greater extent between individual inanimate environmental factors.
innovations-report offers informative reports and articles on topics such as climate protection, landscape conservation, ecological systems, wildlife and nature parks and ecosystem efficiency and balance.
Zurück zur Startseite
Neueste Beiträge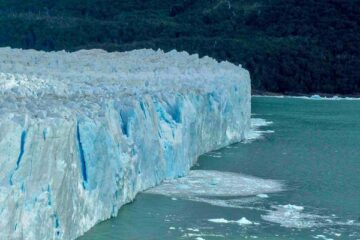 How Stable is the Antarctic Ice Sheet?
Scientists from Heidelberg University investigate which factors determine the stability of ice masses in East Antarctica. As temperatures rise due to climate change, the melting of polar ice sheets is…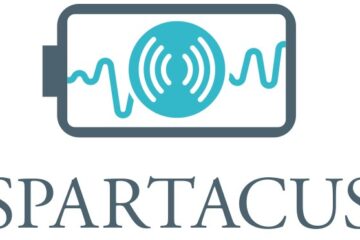 Smart sensors for future fast charging batteries
European project "Spartacus" launched Faster charging, longer stability of performance not only for electric vehicles but also for smartphones and other battery powered products. What still sounds like science fiction…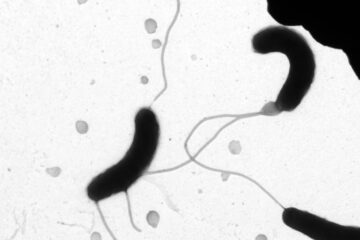 Small molecules control bacterial resistance to antibiotics
Antibiotics have revolutionized medicine by providing effective treatments for infectious diseases such as cholera. But the pathogens that cause disease are increasingly developing resistance to the antibiotics that are most…