Acid saline groundwaters and lakes of southern Western Australia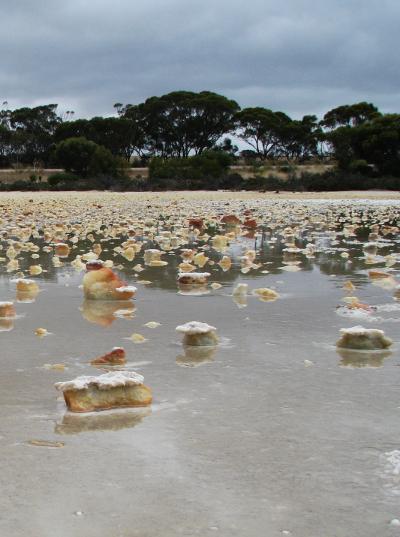 In the June issue of GSA Today, Kathleen Benison of West Virginia University and Brenda Bowen of the University of Utah write that the limited volume of groundwater, in combination with its acidity, salinity, and high concentrations of some metals, make southern Western Australia a difficult place for human habitation.
The overarching question addressed by this study is "How did the extreme acidity form here?" The authors discuss the combination of processes that make up these shallow lakes and the groundwater that feeds them, which is not only dependent upon the host rock lithology, mineralogy, climate, weathering, organisms, and time, but also on mining and agriculture in the region.
Benison and Bowen write, "In the twentieth century both agriculture and mining had local influence on acid brine groundwater. A government-sponsored effort to turn the semi-arid eucalypt forests of inland southern Western Australia to crop and ranchland promoted the deforestation of the 'wheat belt' region.
With fewer trees to soak up the acid saline groundwater, the water table rose. Ranchers realized that cattle and sheep did not thrive with acid brines. Farmers found the only successful crops were grown high above the water table and irrigated with desalinized seawater piped a distance of hundreds of kilometers."
Mining efforts have also used desalinized seawater pipelines. Both mining and agriculture import fresher water to the groundwater system and may be responsible for changing the volume of groundwater slightly, as well as potentially causing dissolution of some subsurface halite and other chemical sediments, and, perhaps in turn, increasing groundwater salinity.
Looking forward at further research areas, the authors write, "Extreme acid brine environments similar to those in southern Western Australia have been recognized on Earth and Mars. In particular, some mid-Permian continental environments hosted extremely acid saline lakes and groundwaters that deposited redbeds and evaporites.
The temporal and geographic extent of these Permian acid brine settings, and their relationship to Permian climate change and the end Permian mass extinction, are open scientific questions. Understanding the origin, evolution, and maintenance of modern natural acid brine environments may lead to more informed paleoenvironmental, paleoclimatic, and paleobiological interpretations about ancient acid brines.
###
ARTICLE
The evolution of end-member continental waters: The origin of acidity in southern Western Australia
Kathleen C. Benison, Dept. of Geology and Geography, West Virginia University, Morgantown, West Virginia 26506-6300, USA, kathleen.benison@mail.wvu.edu; and Brenda B. Bowen, Dept. of Geology and Geophysics, Global Change and Sustainability Center, University of Utah, Salt Lake City, Utah 84112, USA. GSA Today, v. 25, no. 6, http://dx.doi.org/10.1130/GSATG231A.1.
GSA Today articles are open access online; for a print copy, please contact Kea Giles. Please discuss articles of interest with the authors before publishing stories on their work, and please make reference to GSA Today in articles published.
Alle Nachrichten aus der Kategorie: Earth Sciences
Earth Sciences (also referred to as Geosciences), which deals with basic issues surrounding our planet, plays a vital role in the area of energy and raw materials supply.
Earth Sciences comprises subjects such as geology, geography, geological informatics, paleontology, mineralogy, petrography, crystallography, geophysics, geodesy, glaciology, cartography, photogrammetry, meteorology and seismology, early-warning systems, earthquake research and polar research.
Zurück zur Startseite
Neueste Beiträge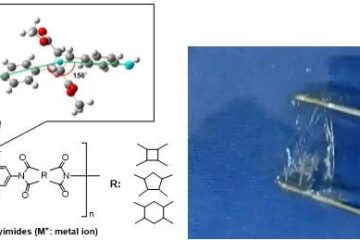 High-thermoresistant biopolyimides become water-soluble like starch
This is the first report for the syntheses of water-soluble polyimides which are Interestingly derived from bio-based resources, showing high transparency, tunable mechanical strength and the highest thermoresistance in water-soluble…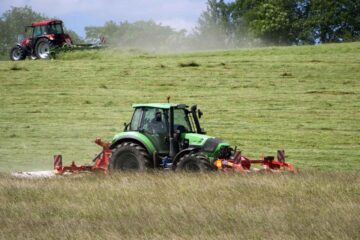 Land management in forest and grasslands
How much can we intensify? A first assessment of the effects of land management on the links between biodiversity, ecosystem functions and ecosystem services. Ecosystem services are crucial for human…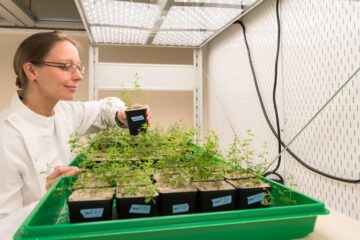 A molecular break for root growth
The dynamic change in root growth of plants plays an important role in their adjustment to soil conditions. Depending on the location, nutrients or moisture can be found in higher…