Siemens delivers a new grid control system for Amprion's Brauweiler main control center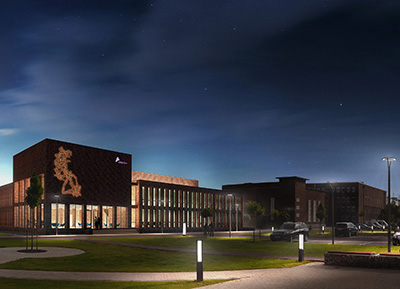 "In our partnership with Amprion, we will help make the new Brauweiler main control center a benchmark in the ENTSO-E environment. Equipped with our new Spectrum Power 7 system, Amprion will be well prepared to meet future grid management challenges," said Jan Mrosik, CEO of the Siemens Energy Management Division.
Amprion's main control center is located in Brauweiler on the outskirts of Cologne, Germany. From there, the company monitors the approximately 11,000-kilometer high-voltage grid. The Brauweiler main control center will also perform other coordination functions within the integrated European grid managed by ENTSO-E (European Network of Transmission System Operators for Electricity) as well as for the German energy market. The new grid control system for Amprion's main control center will be installed in a new building, which will use a rear projection wall, possibly the largest in Europe, for visualization.
"With Siemens as our technology partner, we will build the world's best grid control system in the coming years," said Amprion's CTO Klaus Kleinekorte. "With our experience in managing a highly available transmission grid for supplying power in Germany and Europe, combined with Siemens' forward-looking grid control system, we will have an outstanding technological solution that will make us well prepared to meet current and future challenges."
Siemens will customize its modular Spectrum Power 7 grid control system to Amprion's requirements. An innovative, enhanced user interface will be used which significantly improves the ability of control engineers to take action in the event of critical grid states. The system will implement new display methods and operate with a technological keyboard in which the keys are arranged according to the process-based workflow. An interface module integrated into the control system will also allow Amprion to connect additional third-party systems to the control system in the future for handling different business process, so that the grid operator can flexibly adapt to changing market requirements. Amprion will use the new control system for simulations, online grid calculations as well as for infeed and load management.
A new adaptive protection function will be integrated in the control system. Combined with overhead line monitoring, this function is used to dynamically adapt the system limits to climatic conditions. In addition to Brauweiler, Siemens will also install the system in a redundancy facility. Both systems have an identical structure and can operate independently.
For further information on Division Energy Management, please see www.siemens.com/energy-management
Further information on control center solutions is available at
http://w3.siemens.com/smartgrid/global/en/products-systems-solutions/control-center-solutions/Pages/overview.aspx
Siemens AG (Berlin and Munich) is a global technology powerhouse that has stood for engineering excellence, innovation, quality, reliability and internationality for more than 165 years. The company is active in more than 200 countries, focusing on the areas of electrification, automation and digitalization. One of the world's largest producers of energy-efficient, resource-saving technologies, Siemens is No. 1 in offshore wind turbine construction, a leading supplier of combined cycle turbines for power generation, a major provider of power transmission solutions and a pioneer in infrastructure solutions as well as automation, drive and software solutions for industry. The company is also a leading provider of medical imaging equipment – such as computed tomography and magnetic resonance imaging systems – and a leader in laboratory diagnostics as well as clinical IT. In fiscal 2014, which ended on September 30, 2014, Siemens generated revenue from continuing operations of €71.9 billion and net income of €5.5 billion. At the end of September 2014, the company had around 343,000 employees worldwide on a continuing basis. 
Further information is available on the Internet at www.siemens.com
Reference Number: PR2015070284EMEN
Contact
Mr. Dietrich Biester
Energy Management Division
Siemens AG
Freyeslebenstr. 1
91058 Erlangen
Germany
Tel: +49 (9131) 7-33559
dietrich.biester​@siemens.com
All news from this category: Corporate News
Back to the Homepage
Latest posts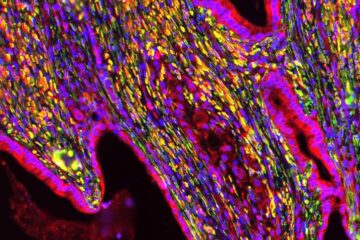 Scientists show how to attack the 'fortress' surrounding pancreatic cancer tumors
UNSW medical researchers have found a way to starve pancreatic cancer cells and 'disable' the cells that block treatment from working effectively. Their findings in mice and human lab models…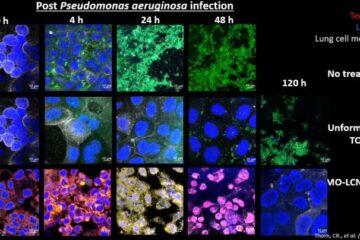 Novel nanotech improves cystic fibrosis antibiotic by 100,000-fold
World-first nanotechnology developed by the University of South Australia could change the lives of thousands of people living with cystic fibrosis (CF) as groundbreaking research shows it can improve the…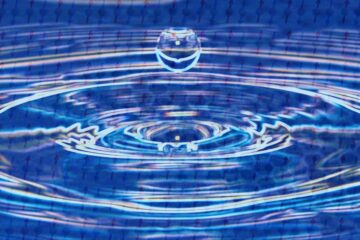 New evidence for electron's dual nature found in a quantum spin liquid
Results from a Princeton-led experiment support a controversial theory that the electron is composed of two particles. A new discovery led by Princeton University could upend our understanding of how…