Easier online transactions for e-government
They may be the future of e-government, but online transaction services have yet to realise their full potential. But the SMARTGOV platform helps public sector employees generate e-forms by simplifying integration with existing IT systems.
Combining intelligent management of electronic services and knowledge about public services, the platform, developed by IST-project SMARTGOV, leverages the potential of open-source technologies to provide a set of tools to facilitate and maintain online transaction services over the Internet and to establish connectivity to governmental legacy systems.
According to project manager George Lepouras, the benefits for public authorities and service providers using the SMARTGOV platform include:
cost efficiency by utilising qualified open source systems to reduce deployment and operational costs;
quality of services via the automation and enhancement of the generation of services with data and logic validation rules in order to reduce submission errors and control transaction flow;
easy and enhanced development of transaction services with in-house rapid development of multilingual services and the ability to connect to IT legacy systems;
knowledge sharing by establishing a common pool of electronic resources and re-usability of knowledge and service elements to accelerate the service production process.
Lepouras says the platform has been installed at the two participating public authorities (General Secretariat for Information Systems at the Greek Ministry of Finance (GSIS) and City of Edinburgh Council (CEC)) and has been 'successfully exploited' to build electronic services at these sites. The service built for GSIS is publicly available to all registered users of the Greek Taxation system, while the CEC version is available to internal users of the Edinburgh City Council.
As well as these successful trials, Lepouras says the project's 'Framework for e-Government Services' gives him confidence in future deployment and acceptance of the SMARTGOV technology. The framework, one of the main outcomes of SMARTGOV, documents how processes are carried out and who does them, taking into consideration organisational, business related and social aspects that become relevant when knowledge management is introduced, and deployed in the public sector. The framework encompasses models that support cooperation and models that support the acceptance of online transaction services, focusing on issues such as privacy, trust, and satisfaction. "All of the representations were built on and extended ontologies from business, process modelling and knowledge management," he says.
The project also sees EU law acting as a major driver in the adoption of online transaction services. Being the basis for realising most of the twenty public services that all EU member states have to provide to their citizens and businesses, e-forms will play a significant role in future e-government. And, as far as commercialisation prospects are concerned, "the consortium has come up with a business plan for the exploitation of the project's results and we are also considering the possibility of creating a spin-off company," Lepouras says, adding that one of the consortium partners has already had success in selling the SMARTGOV platform as the platform for developing e-services in a government ministry.
Contact:
George Lepouras
University of Athens
Department of Informatics and Telecommunications
30 Panepistimiou St.
GR-10679 Athens
Greece
Tel. +30-210-7275241
Fax: +30-210-7275601
Email: G.Lepouras@di.uoa.gr
Source: Based on information from SMARTGOV
Alle Nachrichten aus der Kategorie: Communications Media
Engineering and research-driven innovations in the field of communications are addressed here, in addition to business developments in the field of media-wide communications.
innovations-report offers informative reports and articles related to interactive media, media management, digital television, E-business, online advertising and information and communications technologies.
Zurück zur Startseite
Neueste Beiträge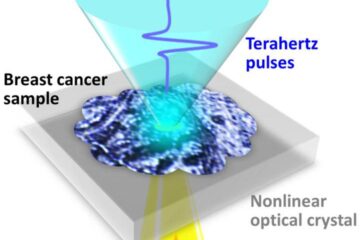 Key breakthrough towards on-site cancer diagnosis
No stain? No sweat: Terahertz waves can image early-stage breast cancer without staining. A team of researchers at Osaka University, in collaboration with the University of Bordeaux and the Bergonié…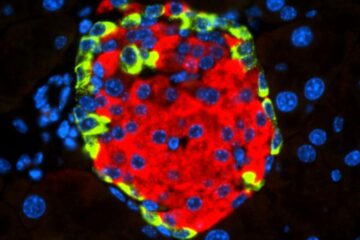 A CNIO team describes how a virus can cause diabetes
It has recently been described that infection by some enteroviruses – a genus of viruses that commonly cause diseases of varying severity – could potentially trigger diabetes, although its direct…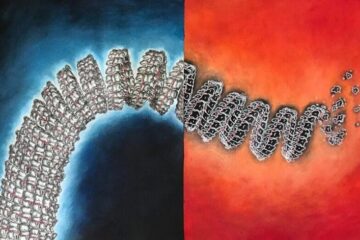 Targeting the shell of the Ebola virus
UD research team looking at ways to destabilize virus, knock it out with antivirals. As the world grapples with the coronavirus (COVID-19) pandemic, another virus has been raging again in…