Teleconferencing Becomes Clearer By VIRTUE Of EU Funding
Businesses throughout the UK and Europe should soon be able to reduce their travel costs thanks to improvements in the quality of teleconferencing made possible by a grant of almost €2.5 million from the Information Society Technology (IST) Programme of the European Union's Fifth Framework Programme (FP5).
The VIRTUE (Virtual Team User Environment) project concentrated on improving the quality aspects of video conferencing and the results look set to revolutionise future technology. The VIRTUE Team developed a semi-tele-immersion system where life-size 3D video images of the upper body combine with real-time images, in a shared virtual environment. This enables users to gesture and interact much more naturally than other video conferencing systems allow.
"Imagine you are at a meeting table with people spaced around in front of you" says Michael Jewell, project co-ordinator for British Telecommunications, the lead partner in the project. "You are able to communicate with them effectively as if they were sitting next to you in the same room; in fact, you are led to believe they are present in the same room – but they are actually in several remote places. For many types of meeting this high-realism telepresence conferencing system will replace the need to travel. VIRTUE will make this happen in Europe."
The prototype comprises of a desk with a large plasma screen and four cameras mounted around it. A maximum of three users can hold a conference where the speaker sits in front of the screen and real images from the mounted cameras merge with a virtual background using image-processing software.
"This gives the impression of on-screen images coming from virtual cameras behind the screens" adds Michael Jewell. "As a result, users can view each other more naturally, with realistic eye contact and the individual's viewpoint even changes as users move about the shared meeting environment."
The project has developed a powerful video conferencing system and the results will benefit European research objectives as well as the individual partners.
"The success of the VIRTUE project shows what can be achieved with effective research and development collaboration by organisations throughout Europe, with the help of EU funding" says Peter Walters, UK National Contact Point for IST. "FP5 funding contributed more than half of the overall cost of the project, so it seems fair to assume that without it the project may not have been possible."
Project partners have taken away positive experiences and concrete technological developments, which they plan to continue to work on now that the project has ended.
Michael Jewell is positive about the future of the technology, adding "I believe there are lots of possibilities for us to take forward the partnerships established through VIRTUE, ranging from the further development of the technology to getting together to discuss ideas for future commercialisation."
Although excellent research results have come out of this project, additional modifications will be necessary before commercialisation is possible, such as including new technologies emerging since VIRTUE began in 1999 and addressing interoperability issues.
To really be commercial, VIRTUE recognises that the technology must be usable for bigger group meetings. The system operates with a maximum of three people at present and each one needs access to a terminal.
Other design possibilities are being considered by project partners before VIRTUE develop the technology for the commercial market.
A positive and encouraging aspect of the technology used by VIRTUE is that equipment prices have dropped and capabilities have increased over the life of the project. The cost of the plasma screens has dropped by about 50%, for example, whilst computing power has increased particularly with respect to processing speed. Reliance was initially placed on Intel Pentium II technology whereas today, Intel Pentium IV technology is widely available. Reductions in cost combined with increased hardware capabilities will, with the design possibilities being considered, provide the basis for future commercial propositions.
All news from this category: Communications Media
Engineering and research-driven innovations in the field of communications are addressed here, in addition to business developments in the field of media-wide communications.
innovations-report offers informative reports and articles related to interactive media, media management, digital television, E-business, online advertising and information and communications technologies.
Back to the Homepage
Latest posts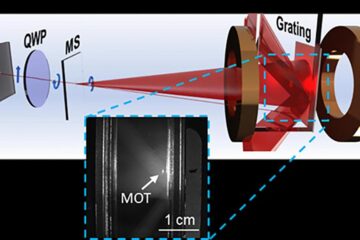 Bringing atoms to a standstill: NIST miniaturizes laser cooling
It's cool to be small. Scientists at the National Institute of Standards and Technology (NIST) have miniaturized the optical components required to cool atoms down to a few thousandths of…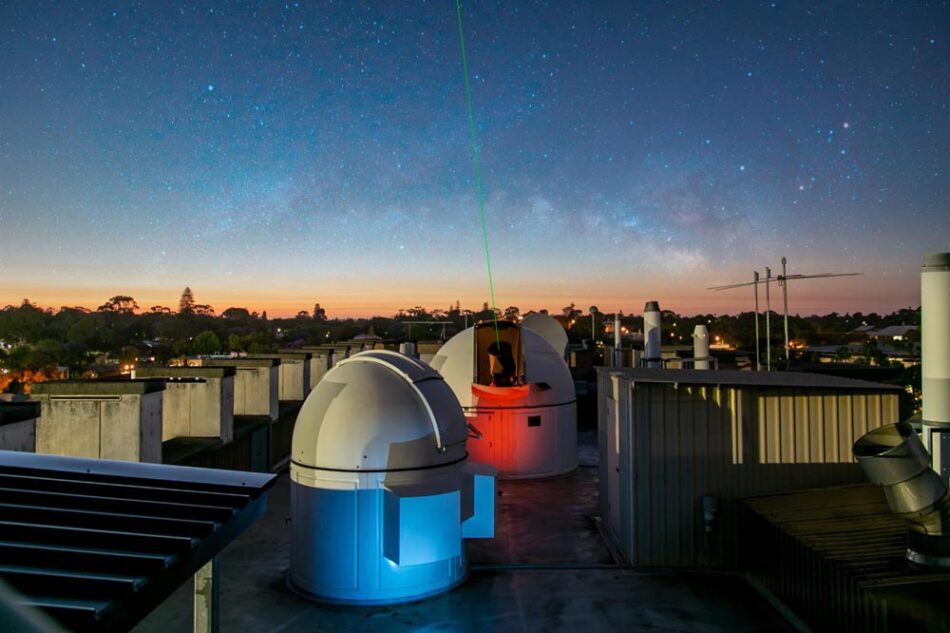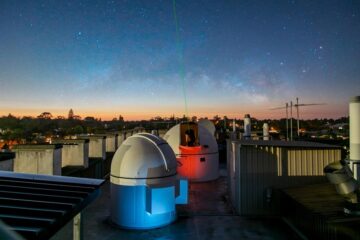 Record-breaking laser link could help us test whether Einstein was right
Scientists from the International Centre for Radio Astronomy Research (ICRAR) and The University of Western Australia (UWA) have set a world record for the most stable transmission of a laser signal through…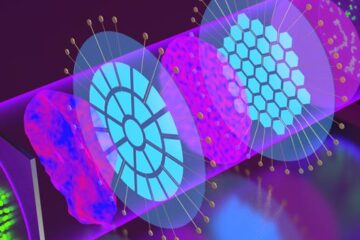 Adaptive optics with cascading corrective elements
A cascaded dual deformable phase plate wavefront modulator enables direct AO integration with existing microscopes–doubling the aberration correction range and greatly improving image quality. Microscopy is the workhorse of contemporary…