Fraunhofer ISIT develops MEMS scanner for wide-angle LIDAR systems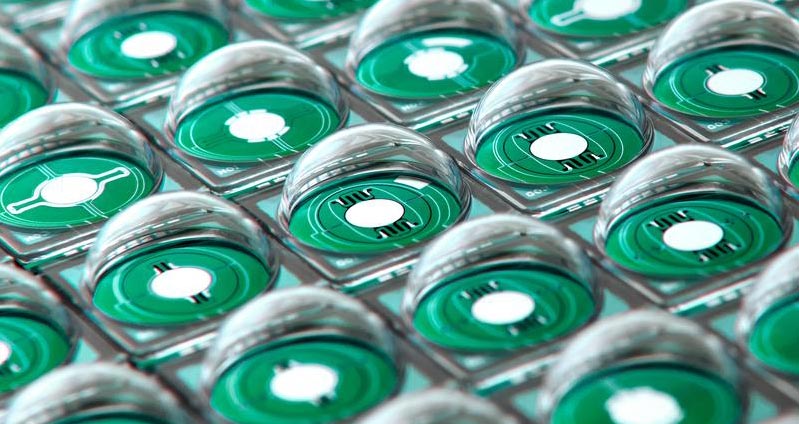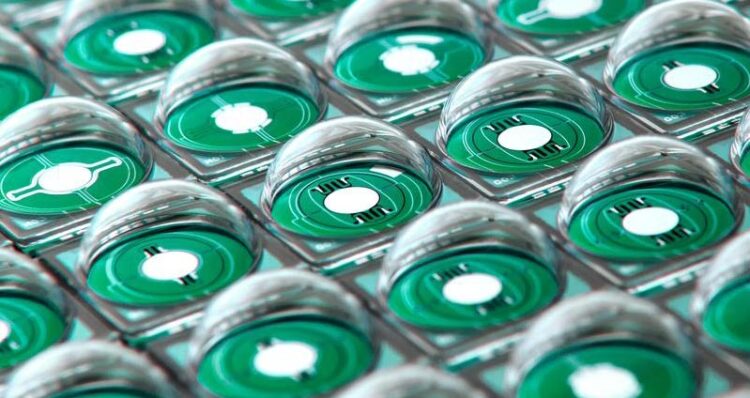 LIDAR (Light Detection and Ranging) is an indispensable key technology in the development of autonomous driving cars. LIDAR systems use emitted laser beams to very accurately detect their surroundings and generate a precise image. Their mode of operation is very similar to radar systems in aviation or shipping, except that they emit laser beams instead of radio waves. Their reflections produce a three-dimensional image. However, the resolution of lidar sensors is significantly higher than that of radars, which is what makes this technology so indispensable, because the more precise the image, the better the onboard electronics of the self-driving vehicle can respond.
Until now, LIDAR systems have been very large and very expensive, making their use in vehicles difficult. That is why Fraunhofer researchers are now trying to develop small LIDAR systems whose manufacturing costs do not stand in the way of commercialization in the automotive industry.
Under the umbrella of the Forschungsfabrik Mikroelektronik Deutschland (FMD), Fraunhofer scientists and their partners developed a high-resolution wide-angle lidar system. In principle, such a system consists of a laser, a scanner that emits the laser beams, and a catching optic that reads the reflected laser beams. The individual components communicate with each other via suitable electronic interfaces.
For this project, the Ferdinand Braun Institute supplied a pulsed laser source including control electronics, the Fraunhofer Institute for Microelectronic Circuits and Systems (IMS) developed a trapping optics with pre-processing electronics, and the Fraunhofer Institute for Silicon Technology (ISIT) produced the MEMS scanners. The integration of the individual components into a complete system was handled by the company OQmented, a spin-off from Fraunhofer ISIT.
The laser scanners are manufactured at Fraunhofer ISIT using MEMS technology (Micro Electro Mechanical Systems), i.e. special microchip manufacturing processes are used. The development of suitable MEMS scanners was a major challenge for the scientists at Fraunhofer ISIT. For example, they optimized the drives of the scanners to allow a large deflection angle of the MEMS mirror and a field of view of 180°.
Or they improved the design of the devices to avoid mechanical stress at these large angles, thus increasing their lifetime and reliability. The mechanical behavior of the MEMS mirror under shock or vibration was also closely studied to ensure good mechanical stability in real application scenarios. Last but not least, a dome-shaped glass dome – a groundbreaking, innovative development from ISIT was mounted on the MEMS mirror. On the one hand this glass dome protects the device from environmental influences, on the other hand the glass dome ensures the good optical quality of the device.
A robust, MEMS scanner was created in 9 months, which is characterized by a particularly large scan angle, good mechanical robustness and stable longevity. The project partners completed the full LIDAR system in summer 2021 and tested its performance.
The scientists presented the LIDAR system to interested companies at a final presentation in Berlin last year. The development result was recognized as the world's first MEMS-based and 180° wide-angle capable LIDAR system and is attracting great interest because this system can be used for both automotive and industrial applications.
Fraunhofer ISIT will showcase the MEMS scanner at LASER World of PHOTONICS 2022, Munich, at the Fraunhofer booth, hall B4 booth 239.
Wissenschaftliche Ansprechpartner:
Dr. Shanshan Gu-Stoppel
Head of Optical Systems
shanshan.gu-stoppel@isit.fraunhofer.de
Media Contact
Claus Wacker Pressestelle
Fraunhofer-Institut für Siliziumtechnologie
All latest news from the category: Automotive Engineering
Automotive Engineering highlights issues related to automobile manufacturing – including vehicle parts and accessories – and the environmental impact and safety of automotive products, production facilities and manufacturing processes.
innovations-report offers stimulating reports and articles on a variety of topics ranging from automobile fuel cells, hybrid technologies, energy saving vehicles and carbon particle filters to engine and brake technologies, driving safety and assistance systems.
Back to home
Newest articles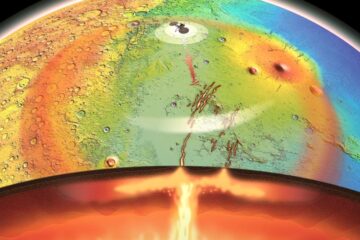 Giant mantle plume reveals Mars is more active than previously thought
Orbital observations unveil the presence of an enormous mantle plume pushing the surface of Mars upward and driving intense volcanic and seismic activity. On Earth, shifting tectonic plates reshuffle the…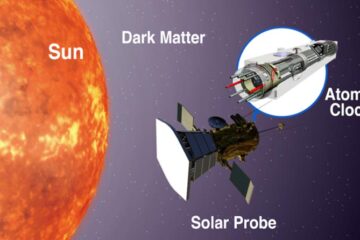 Space atomic clocks could help uncover the nature of dark matter
Studying an atomic clock on-board a spacecraft inside the orbit of Mercury and very near to the Sun might be the trick to uncovering the nature of dark matter, suggests…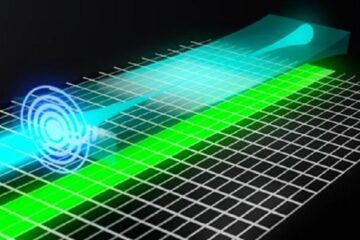 Photon-efficient volumetric imaging with light-sheet scanning fluorescence microscopy
New method harnesses image scanning superresolution for enhanced photon efficiency in light-sheet microscopy. In biological imaging, researchers aim to achieve 3D, high-speed, and high-resolution, with low photobleaching and phototoxicity. The…