Future smart homes could be powered with electronics built on stones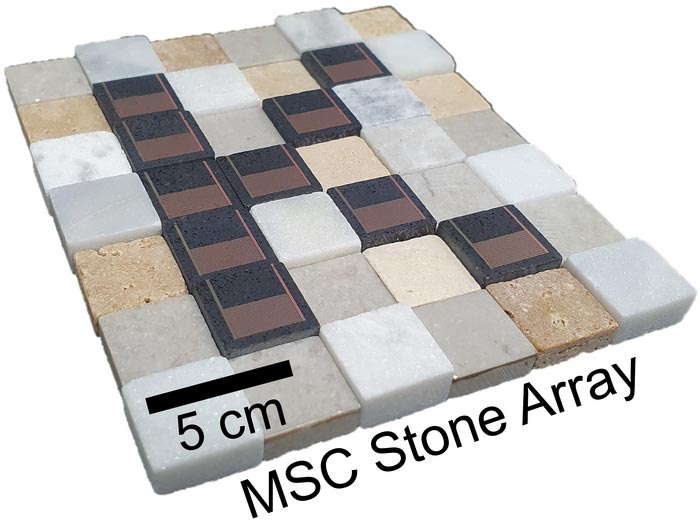 What if you could power the smart thermostats, speakers and lights in your home with a kitchen countertop? Stones, such as marble and granite, are natural, eco-friendly materials that many people building or renovating houses already use. Now, in a step toward integrating energy storage with these materials, researchers have fabricated microsupercapacitors onto the surface of stone tiles. The devices, reported in ACS Nano, are durable and easily scaled up for customizable 3D power supplies.
It would be convenient if the surfaces in rooms could charge smart home devices or other small electronics without being connected to the electrical grid. And although stone is a widely used material for floors, countertops and decorative backsplashes, it hasn't been integrated with energy storage devices, such as batteries and capacitors. But stones, even those that are polished and seem smooth, have microscopic bumps and divots, making it difficult to adhere electrical components to them. Researchers have recently figured out how to place microsupercapacitors, which have fast charging and discharging rates and excellent power supply storage, onto irregular surfaces with lasers. So, Bongchul Kang and colleagues wanted to adapt this approach to build microsupercapacitors on marble.
The researchers patterned a copper oxide nanoparticle solution on a marble tile into two comb-like sides whose prongs were interspersed. They pointed a near-infrared laser on the nanoparticles, producing pure copper electrodes that were porous, highly conductive and strongly attached to the stone's surface. To form the microsupercapacitor, the researchers deposited iron oxide onto one of the electrodes to form a cathode, and manganese oxide on the other to form an anode. The electrolyte layer connecting the electrodes was made from a lithium perchlorate and polymer solution. In tests, the device maintained a high energy storage capacity even after 4,000 charge-discharge cycles. When multiple microenergy devices were strung together in a three-by-three array, enough energy was stored to light an LED. In addition, the stone energy storage devices were exceptionally durable against harsh impacts and could be quickly recycled. The researchers say that stone microenergy devices could provide high-performance, customizable and conveniently accessible power from natural building materials.
The authors acknowledge funding from the National Research Foundation of Korea.
The American Chemical Society (ACS) is a nonprofit organization chartered by the U.S. Congress. ACS' mission is to advance the broader chemistry enterprise and its practitioners for the benefit of Earth and all its people. The Society is a global leader in promoting excellence in science education and providing access to chemistry-related information and research through its multiple research solutions, peer-reviewed journals, scientific conferences, eBooks and weekly news periodical Chemical & Engineering News. ACS journals are among the most cited, most trusted and most read within the scientific literature; however, ACS itself does not conduct chemical research. As a leader in scientific information solutions, its CAS division partners with global innovators to accelerate breakthroughs by curating, connecting and analyzing the world's scientific knowledge. ACS' main offices are in Washington, D.C., and Columbus, Ohio.
To automatically receive news releases from the American Chemical Society, contact newsroom@acs.org.
Journal: ACS Nano
DOI: 10.1021/acsnano.2c01753
Article Title: Microsupercapacitive Stone Module for Natural Energy Storage
Article Publication Date: 21-Jun-2022
Media Contacts
ACS Newsroom
American Chemical Society
newsroom@acs.org
Katie Cottingham
American Chemical Society
k_cottingham@acs.org
Office: 301-775-8455
Media Contact
American Chemical Society
All latest news from the category: Architecture and Construction
Back to home
Newest articles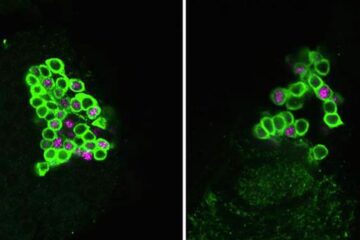 Parkinson's: Are our neurons more vulnerable at night?
A UNIGE team shows that disruptions to the circadian clock increase the risk of developing a neurodegenerative disease. Disturbances in sleep patterns and the internal biological clock are frequently associated…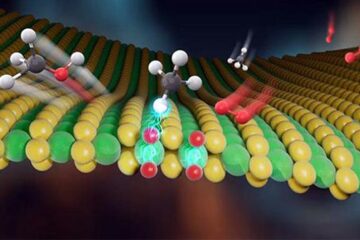 Direct conversion of methane with oxygen at room temperature
Direct conversion of methane (CH4) to high value-added chemicals at room temperature, by directly using abundant and low-cost molecular oxygen (O2) as an oxidant, is an ideal route for CH4 utilization. But…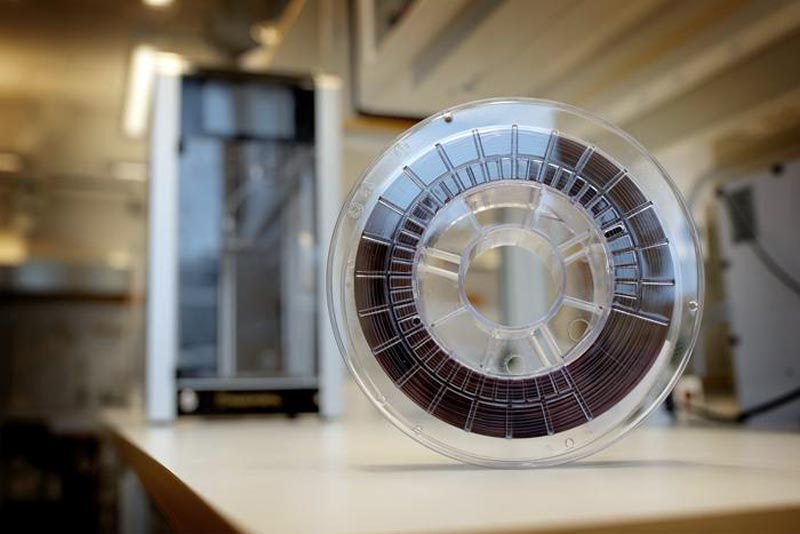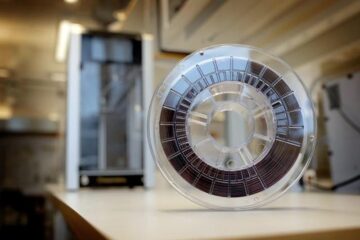 3D-printed plasmonic plastic enables large-scale optical sensor production
In a multi-year project, researchers at Chalmers University of Technology in Sweden have developed plasmonic plastic – a type of composite material with unique optical properties that can be 3D-printed….