Wageningen research brings allergen-free apple within reach
By combining genetic data with the results of skin prick tests in allergic patients, more insight has been gained into the involvement of specific allergen genes in apple allergy. For his thesis at Wageningen University, Zhongshan Gao identified and localised genes which are involved in the allergenicity. The results represent a step forward in the identification, breeding and development of low allergenic apple varieties.

Approximately 2% of the West-European population has an apple allergy. Apple is the most cultivated fruit crop in temperate areas. Understanding of apple genetics has increased due to the development of genetic maps and techniques. This provided molecular markers with which seedlings can be tested for resistance to certain plant diseases. The use of markers for allergy research is new.
It has previously been proven that apple allergy is caused by one or more proteins in apple (the so-called Mal d1- till Mal d4-proteins). Mal d1 is the most important allergen in apple. People who are allergic to the Mal d1 protein feel itching, prickling and a swelling of the lips, tongue and throat after eating a fresh apple.
Gao's thesis explains that the exact identification of the genes involved in allergenicity is a major challenge for two reasons. Firstly, more allergens can play a role together. Secondly, patients differ from each other in their sensitivity to these allergens and their varieties.
The aim of Gao's study was to trace and characterise the genes which are decisive for the amino acid compound of the four most important allergenic protein types. Another goal of the project was to develop genetic markers for already predicting at the seedling stage whether or not an apple contains allergenic proteins.
Gao found 26 genes, 18 of which coded for the Mal d1 protein. This allergen is especially relevant to patients in North West Europe, who also suffer from hay fever in the spring as a reaction to birch pollen. Gao's research showed that the Mal d 1 genes are lying on three chromosomes, with the genes on chromosome 16 playing a clear role in the allergenicity. In addition, it appeared that the amount of Mal d1 protein was less important than the amino acid composition. Until now, medical studies have primarily focused on the quantity.
Partially because of the results of this study and the use of modern technologies such as marker assisted breeding and reduction in gene activity, the future may bring new less-allergenic apple varieties on the market. These will allow apple allergic patients to eat the fruit without experiencing any discomfort. The results can also be used for genetic research in other fruit crops such as pear and peach, which contain similar allergens.
Zhongshan Gao collected his doctorate at Wageningen University and Research Centre on 30 June with his study "Localization of candidate allergen genes on the apple (Malus domestica) genome and their putative allergenicity".
Gao's thesis was part of the EU-SAFE project, a large European interdisciplinary consortium, and he is the first person to graduate from the Allergy Consortium Wageningen. Subsequent studies will take place as part of the EU project ISAFRUIT, within which apple allergy and the making/selection of hypoallergenic cultivars will form a significant part.
All latest news from the category: Agricultural and Forestry Science
Back to home
Newest articles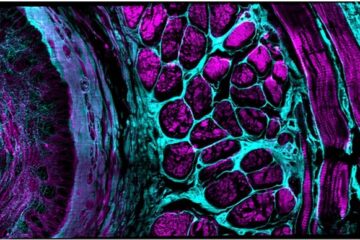 Enhancing the workhorse
Artificial intelligence, hardware innovations boost confocal microscope's performance. Since artificial intelligence pioneer Marvin Minsky patented the principle of confocal microscopy in 1957, it has become the workhorse standard in life…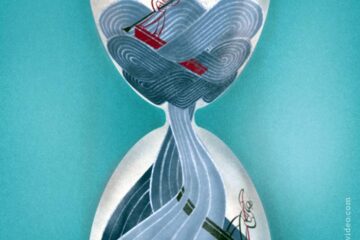 In the quantum realm, not even time flows as you might expect
New study shows the boundary between time moving forward and backward may blur in quantum mechanics. A team of physicists at the Universities of Bristol, Vienna, the Balearic Islands and…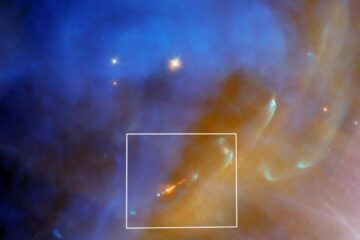 Hubble Spots a Swift Stellar Jet in Running Man Nebula
A jet from a newly formed star flares into the shining depths of reflection nebula NGC 1977 in this Hubble image. The jet (the orange object at the bottom center…