Development of new food additives extracted from the solid residue of tomatoes
In Europe, 8.5 million tons of tomatoes are cultivated annually. 1.5 million tons are sold directly to the consumer and 7 million are processed for products such as ketchup, sauces, etc. During this processing, some 40% of the tomato raw material ends up as residue mainly skin and seeds. The seeds, considered by the processing industry simply as waste or used as animal feed, is still an excellent source of nutrients such as carotenoids, proteins, sugars, fibre, wax and oils, these oils being nutritionally very valuable for their high unsaturated fats content.
Continuing with its line of research for evaluating food subproducts, the Basque research center AZTI is participating in the European project TOM (2003-2004), together with a consortium of European R&D companies and technological centres, to obtain natural food additives.
The fundamental aim of the European TOM project is the evaluation of this residue for obtaining and purification of these high-value nutritional compounds and their use as ingredients in the formulation and manufacture of functional foods or of foodstuffs the consumption of which provides additional health benefits, i.e. other than those nutrients provided by their intrinsic composition. The extraction of these substances will provide additional benefits and a significant reduction in the tomato residue generated in the tomato processing industry, up to 30%.
The purified compounds will be free of those solvents commonly used in other methods and possible remains of pesticides due to the peculiarities of this process, based on the technology known as affinity chromatography, which is to be applied on an industrial scale. In order to obtain the first crude extracts, conventional and "clean" environmental methods such as the extraction with water and supercritical CO2. The component extracted will be subsequently purified with affinity chromatography to a level of purity greater than ninety-eight per cent, given the low cost of the raw material and the special features of this process, a significant reduction in production costs is expected and, therefore, a lower price for the products obtained in comparison to similar or less pure products currently in the market.
Contact :
Raul Lopez de Gereñu
AZTI FUNDAZIOA
rgerenu@suk.azti.es
(+34) 946029400
Media Contact
Garazi Andonegi
Basque research
Alle Nachrichten aus der Kategorie: Agricultural and Forestry Science
Zurück zur Startseite
Neueste Beiträge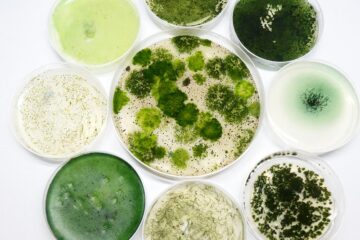 Cyanobacteria: Small Candidates …
… as Great Hopes for Medicine and Biotechnology In the coming years, scientists at the Chair of Technical Biochemistry at TU Dresden will work on the genomic investigation of previously…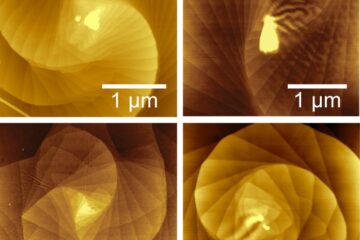 Do the twist: Making two-dimensional quantum materials using curved surfaces
Scientists at the University of Wisconsin-Madison have discovered a way to control the growth of twisting, microscopic spirals of materials just one atom thick. The continuously twisting stacks of two-dimensional…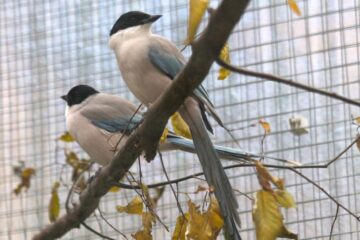 Big-hearted corvids
Social life as a driving factor of birds' generosity. Ravens, crows, magpies and their relatives are known for their exceptional intelligence, which allows them to solve complex problems, use tools…