Karnal bunt struggles to spread without large numbers
Luckily for us, the economically devastating Karnal bunt fungus needs personal ads and singles bars more than we do.
Airborne spores from the fungus, which damages wheat crops, are limited in how well they can start new infections over long distances, according to the findings from a Kansas State University project.
A phenomenon known as the Allee effect occurs when a small population of a species spread over a large area has little success in reproduction. The reason is that when individuals are dispersed over a wide area, it becomes difficult to find a mate. Like male and female humans, each Karnal bunt spore has something similar to a gender, and must find a spore with a different gender to reproduce. Karnal bunt has a larger spore that can reproduce on its own, but is heavier and less likely to be blown over long distances. It is the bunt's lighter, airborne spore that needs a mate.
Small populations of the Karnal bunt pathogen are therefore expected to decline, instead of grow.
"If there is an Allee effect, as there is with this fungus, it makes it harder for a population to get over that hump to be a viable population. It makes it harder for the Karnal bunt pathogen to invade," said Karen Garrett, assistant professor of plant pathology at K-State. "With this fungus, the population needs a critical mass to function well."
Garrett is working on the Allee research with Robert Bowden, U.S. Department of Agriculture research plant pathologist. The results of their work will be presented at the Ecological Society of America's meeting in Tucson, Ariz., Aug. 4 to 9.
The research is good news for farmers in the U.S. Many countries have trade barriers against areas that are infested with Karnal bunt. Some regions in Arizona and Texas, where the pathogen has been found, cannot export wheat to those countries. Such a ban would be devastating in a state like Kansas, where wheat growers heavily depend on exports. Garrett said the results of the study may influence how trade officials in other countries regard the risk of Karnal bunt to their own wheat industry.
"That's part of why there is so much interest in the invasive potential of this pathogen," Garrett said.
Karnal bunt has little effect on the amount of wheat that a crop can produce, but it does affect its quality. Wheat infected with Karnal bunt tends to have a fishy odor and may have an unpleasant taste.
Garrett and Bowden described the Allee effect for Karnal bunt after running mathematical models. Garrett noted that some aspects of the life cycle of the Karnal bunt pathogen are not well understood, so their results will need to be adjusted as new research becomes available.
"We're making some assumptions to come up with particular risk estimates, but it is clear that this requirement to find another mating type will reduce the Karnal bunt pathogen's potential as an invasive species," Garrett said.
Garrett and Bowden received funding for work with plant disease epidemics from the National Science Foundation and the Kansas State Agricultural Experiment Station. Their work will be published in the journal Phytopathology.
Media Contact
Karen Garrett
EurekAlert!
All latest news from the category: Agricultural and Forestry Science
Back to home
Newest articles
Creating good friction: Pitt engineers aim to make floors less slippery
Swanson School collaborators Kurt Beschorner and Tevis Jacobs will use a NIOSH award to measure floor-surface topography and create a predictive model of friction. Friction is the resistance to motion…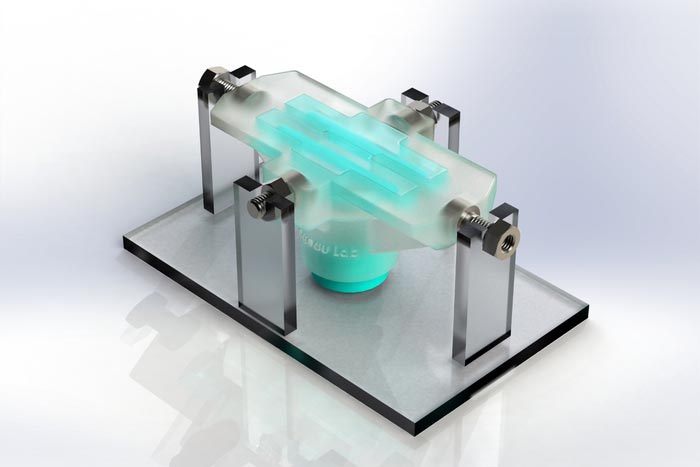 Synthetic tissue can repair hearts, muscles, and vocal cords
Scientists from McGill University develop new biomaterial for wound repair. Combining knowledge of chemistry, physics, biology, and engineering, scientists from McGill University develop a biomaterial tough enough to repair the…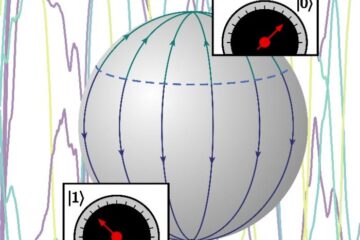 Constraining quantum measurement
The quantum world and our everyday world are very different places. In a publication that appeared as the "Editor's Suggestion" in Physical Review A this week, UvA physicists Jasper van…