GreenFacts Digest on Agriculture and Development
The unequal distribution of food and conflict over control of the world's dwindling natural resources present a major political and social challenge to governments and policy makers. The new report launched today by the International Assessment on Agricultural Science and Technology for Development (IAASTD) – endorsed in Johannesburg by delegates from over 60 countries – draws global attention to the issue which is likely to reach crisis status as climate change advances and world population expands.
Along with the launch, GreenFacts is releasing an official reader-friendly overview of the assessment. This summary, freely available at www.greenfacts.org/en/agriculture-iaastd/, offers a convenient tool for digging into the findings and recommendations of the IAASTD. The assessment was initiated by the World Bank and the FAO (UN Food and Agricultural Organization) to evaluate how to make better use of agricultural knowledge, science and technology to reduce hunger and poverty, improve rural livelihoods, and foster equitable and sustainable development. To help communicate its findings, the IAASTD, through Com+ Alliance, called upon GreenFacts, an independent non-profit organization based in Brussels, to provide the general public with plain-language version of the findings of the assessment.
"Business as usual is not an option", says Professor Robert Watson, Director of the IAASTD, "the public needs to know and we are pleased that the summary by GreenFacts brings the findings and recommendations of our experts to the reach of a much wider audience." Professor Watson elaborates, "Agriculture can do more than just focus on production. It can help supply clean water, it can help to protect biodiversity, it should be managed in a way that manages our soils sustainably. Without this realisation we risk undermining the capital of the agricultural sector."
Highlights of the IAASTD
The assessment raises key issues for the sustainable development of agriculture, and suggests paths for action:
In the fight against poverty, small-scale farmers would benefit from greater access to knowledge, technology, and credit, and, critically, from more political power and better infrastructure.
Ensuring food security is not merely a matter of producing enough to eat: food must also be available to those who need it. Stronger local markets and preparedness for sudden price changes and extreme weather events are needed.
Agricultural sustainability means maintaining productivity while protecting the natural resource base, for instance by improving low impact practices such as organic agriculture.
Human health can be improved through efforts to diversify diets and enhance their nutritional value, but also through enhanced food safety infrastructures and through coordinated prevention of the spread of infectious disease.
Achieving greater equity in agriculture requires investment to bring technology and education to rural areas. Fair access to land and water and fair prices for agricultural products are crucial, as is the involvement of stakeholders in decision making and resource management.
Alle Nachrichten aus der Kategorie: Agricultural and Forestry Science
Zurück zur Startseite
Neueste Beiträge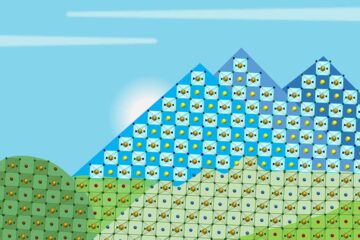 Ionic Defect Landscape in Perovskite Solar Cells Revealed
Joint research work between Chemnitz University of Technology and the Technical University of Dresden under Chemnitz leadership reveals ionic defect landscape in metal halide perovskites – publication in renowned journal…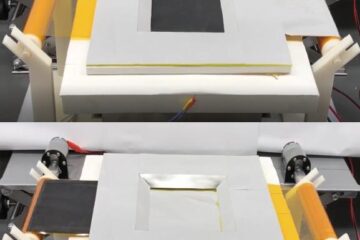 Nanomaterials enable dual-mode heating and cooling device
Device could cut HVAC energy use by nearly 20% in the US. Engineers at Duke University have demonstrated a dual-mode heating and cooling device for building climate control that, if…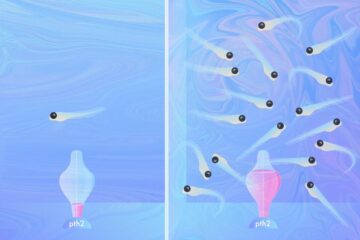 What social distancing does to a brain
Scientists discover a neuropeptide that reflects the current state of a fish's social environment. Have you recently wondered how social-distancing and self-isolation may be affecting your brain? An international research…