Siemens tests Intercity train for Deutsche Bahn in the Climatic Wind Tunnel in Vienna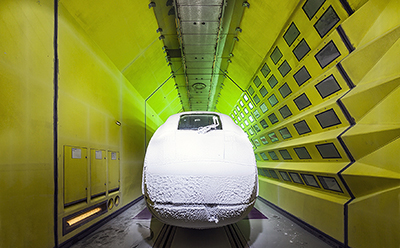 Rail customers expect to be served by trains that function perfectly from the very first day of service. This is particularly true for the new Intercity platform that will be operated by Deutsche Bahn (DB). Expected to account for around 70 percent of revenue, the ICE 4 will be the backbone of DB's future long-distance service.
Two ICE 4 trains will enter passenger service in the fall of 2016 as part of a twelve-month period of trial operations. Until then, the trains will be subjected to rigorous testing.
Before the first passengers board the train, however, the ICE 4 has to prove that it can operate even under the most extreme weather conditions, in blazing heat as well as freezing cold.
The tests, conducted at the Climatic Wind Tunnel operated by Rail Tec Arsenal (RTA) in Vienna, subject the train to conditions far more stringent than required by European norms.
Deutsche Bahn commissioned supplementary tests that are specifically designed to ensure that the train's heating, ventilation and air conditioning (HVAC) operate faultlessly.
In addition, tests check if the pantograph moves up and down and functions in ice and snow, if the windscreen wiper keeps the driver's vision free, if the doors open and close smoothly, the folding steps function and the toilets operate without problems.
In May 2011, Deutsche Bahn awarded Siemens a frame contract for up to 300 multiple-unit trains. The first series production trains will enter passenger service with the change of the timetable in December 2017. The trains are initially foreseen for service in Germany, Austria and Switzerland.
Reference Number: IM2016010307MOEN
More pictures:
http://www.siemens.com/press/en/presspicture/?press=/en/presspicture/pictures-photonews/2016/pn201601.php&content[]=MO
Siemens AG
Communications and
Government Affairs
Internal and External Communications
Ellen Schramke
Nonnendammallee 101
13629 Berlin
ellen.schramke@siemens.com
Media Contact
Ellen Schramke
Siemens PhotoNews
All latest news from the category: Transportation and Logistics
This field deals with all spatial and time-related activities involved in bridging the gap between goods and people, including their restructuring. This begins with the supplier and follows each stage of the operational value chain to product delivery and concludes with product disposal and recycling.
innovations-report provides informative reports and articles on such topics as traffic telematics, toll collection, traffic management systems, route planning, high-speed rail (Transrapid), traffic infrastructures, air safety, transport technologies, transport logistics, production logistics and mobility.
Back to home
Newest articles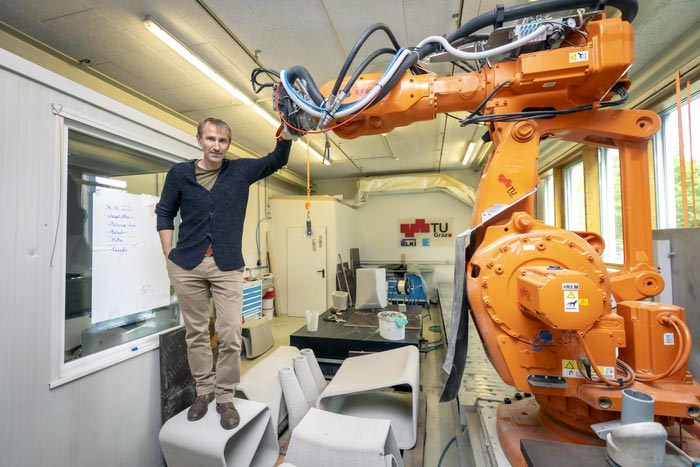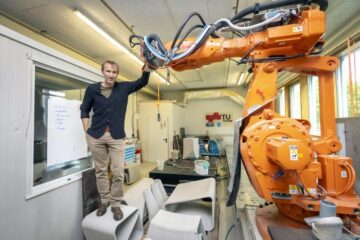 Building lighter with concrete
How concrete 3D printing saves material and CO2. "As soon as climate compatibility comes into play we have to look at mineral building materials. And this is where the really…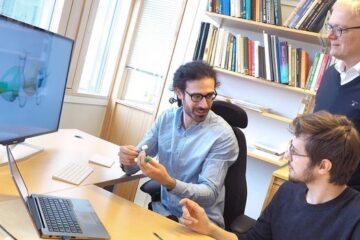 Optical cavities could provide new technological possibilities
Light and molecules behave in very special ways in optical cavities. Don't think this is important to you? It may be soon. A research team from the Norwegian University of…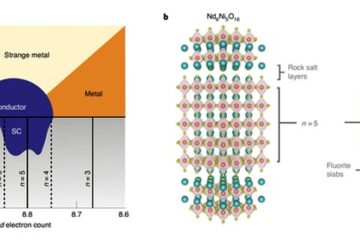 Finding superconductivity in nickelates
Arizona State physicist uses intuition, supercomputers to identify new high-temperature superconductor. The study of superconductivity is littered with disappointments, dead-ends, and serendipitous discoveries, according to Antia Botana, professor of physics at…