Satellite data and digital maps are to protect against wrong-way drivers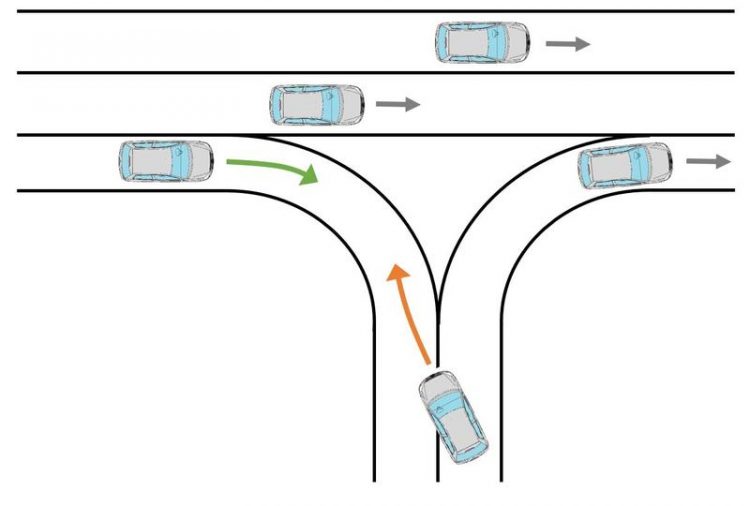 Wrong-way drivers driving against the permitted direction of traffic cause almost 2,000 traffic accidents with approximately 20 fatalities on German motorways every year. Attempts to get to grips with the problem through improved signposting or technical measures have not shown the desired effect or rather have failed due to the costs.
The Institutes for Engineering Geodesy from the University of Stuttgart (IIGS) and for Space Technology and Space Exploitation (ISTA) from the Bundeswehr University Munich as well as the company NavCert are now researching a wrong-way driver alert system in the framework of the project "Ghost Hunter", that is based on a global navigation satellite system (GNSS).
The main causes for wrong-way driving are, among others, consciously turning round on the motorway as well as driving under the influence of alcohol. Added to this is accidental one-way driving whereby the driver simply loses his or her bearings. Wrong-way driving often begins at motorway junctions or in the area of accesses and exits.
Various measures have already been put in place at these neuralgic points in Germany and also in some other countries to prevent wrong-way driving, for instance stop signs, more easily recognisable signposting, road driving claws, induction loops or wireless sensors.
The comprehensive introduction of these safety measures, however, has failed up to now due to the considerable work and cost expenditure. In order to reduce these costs, technical solutions to the wrong-way driving problem have primarily been researched in recent years.
Yet how is it possible to detect wrong-way driving at an early stage and reliably, make wrong-way drivers efficiently aware of what they are doing and warn endangered road users in the surrounding area? In the project "Ghost Hunter", that is supported by the German Aerospace Centre resp. the Federal Ministry for the Economy and Energy with funds amounting to around 670,000 Euros, scientists are resorting to a selected research method to solve this problem.
This brings the research fields GNSS (including vehicle navigation and sensor fusion) as well as geo-informatics (incl. digital map systems and map-matching technologies) together in order to develop a wrong-way-driver early detection system. The system to be developed is to determine the position of a vehicle with the help of GNSS and other sensors and compare them with a digital map so that the decision can be made as to whether a wrong-way driver is on the road or not.
For this purpose the ISTA will develop a robust (D)GNSS-based algorithm to record exact vehicle trajectories (movement paths) and a wrong-way-driver detection algorithm. The IIGS will investigate data qualities of digital road maps of various map providers and develop a map-matching tool and integrate it in the wrong-way-driver alert system.
Ultimately the new automatic alert system is to be implemented in the European emergency system eCall that will by law have to be installed from 2018 in all new models of cars and light commercial vehicles. By using these modern scientific technical methods the wrong-way-driver alert system is to be enabled in future to protect against wrong-way drivers on motorways and consequently lead to more road safety and fewer accidents.
Further information:
Professor Volker Schwieger, Dr Martin Metzner, Jinyue Wang, University of Stuttgart, Institute for Engineering Geodesy, Tel. 0711/685-84040, – 84043, – 84060
Email: volker.schwieger@ingeo.uni-stuttgart.de, martin.metzner@ingeo.uni-stuttgart.de,
jinyue.wang@ingeo.uni-stuttgart.de
Andrea Mayer-Grenu, University of Stuttgart, Department of University Communication, Tel. 0711/685-82176,
Email: andrea.mayer-grenu (at) hkom.uni-stuttgart.de
Media Contact
Andrea Mayer-Grenu
idw - Informationsdienst Wissenschaft
All latest news from the category: Transportation and Logistics
This field deals with all spatial and time-related activities involved in bridging the gap between goods and people, including their restructuring. This begins with the supplier and follows each stage of the operational value chain to product delivery and concludes with product disposal and recycling.
innovations-report provides informative reports and articles on such topics as traffic telematics, toll collection, traffic management systems, route planning, high-speed rail (Transrapid), traffic infrastructures, air safety, transport technologies, transport logistics, production logistics and mobility.
Back to home
Newest articles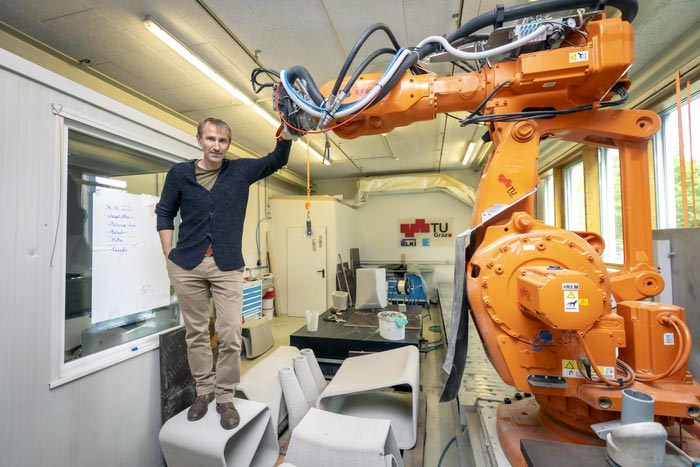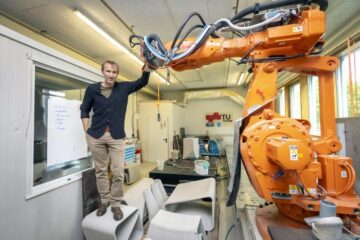 Building lighter with concrete
How concrete 3D printing saves material and CO2. "As soon as climate compatibility comes into play we have to look at mineral building materials. And this is where the really…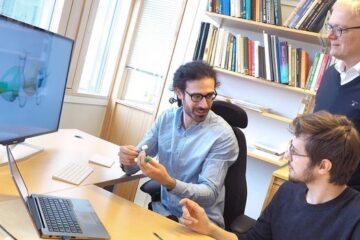 Optical cavities could provide new technological possibilities
Light and molecules behave in very special ways in optical cavities. Don't think this is important to you? It may be soon. A research team from the Norwegian University of…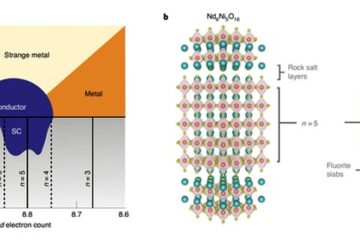 Finding superconductivity in nickelates
Arizona State physicist uses intuition, supercomputers to identify new high-temperature superconductor. The study of superconductivity is littered with disappointments, dead-ends, and serendipitous discoveries, according to Antia Botana, professor of physics at…