Bulging bumper could speed journey to computerised carriageways
A paper presented at the Intelligent Transport Systems (ITS) World Congress and Exhibition recently offers a glimpse of how a high-tech, environmentally-friendly and efficient motorway network could operate safely in the future.
The authors, from the School of Electrical and Electronic Engineering, scooped Best Scientific Paper at the meeting of 3,000 key decision makers and technical experts from across the world.
Automated Highway Systems (AHS) and Co-operative Vehicle Highway Systems (CVHS) have been under development for many decades.
The vision is that vehicles would not be independently driven, but regulated and controlled via information beamed from transmitters at the side of the road. Cars would also communicate and co-operate with the vehicles around them to ensure a safe and fast journey for everyone.
With the use of UK motorway space estimated to be as little as five per cent, the grouping or 'platooning' of cars is seen as one way to increase capacity and reduce congestion. As computer-controlled vehicles would be able to travel much closer together, it would mean less fuel consumption due to a reduction in aerodynamic drag.
In their award-winning paper, the University of Manchester academics note that concerns over legal and liability issues, in the event of failure, seem to have held back development.
The system proposed by the University of Manchester team would use a 'bridging damper' in the event of a signal failure. This would be an intelligent bumper, which would extend to touch the car in front, should the main communication system break down.
Computer simulations have indicated that a group of at least 20 cars could continue to travel safely and smoothly in the event of a main system failure, by detecting the status of the car immediately in front through their extended bumpers. Information on the other cars in the group would not be necessary.
The authors of the paper have investigated the use of a system that would see bumpers adjust to compensate for varying road conditions such as uphill and downhill stretches.
Although much of the research has been conducted using computer simulations, the research team have developed a small simplified pneumatic version of the damper device for further investigation.
Dr Renfrew, one of the paper's authors, said: "With so much intelligence going into the creation of co-operative vehicle highway systems, the consequences of a system failure are potentially quite severe – although the overall benefits, including the potential for greater safety, are considerable.
"Our paper explores ideas about how this type of transport system might continue to operate safely if the main communication system broke down.
"A vast amount of further research is needed to explore the viability of the proposed system. But we do hope that by tackling the issue of safety and presenting our ideas for discussion and further investigation, intelligent transport systems may arrive just a little bit quicker."
The University of Manchester paper also proposes that the bridging damper could be used on guided bus and guided taxi systems.
But it notes that further research is needed into the technological, social, policy, psychological and economic aspects of so-called 'contact convoy' systems.
Martin Davey, chair of the judging panel at the conference and Project Director of Transport For London's Technical Services Group, said: "Dr Renfrew's paper offers a glimpse of how one form of transport system might operate safely in the future."
The authors received an attractive glass trophy and £500, which was given to Aurelio Gonzalez-Villasenor, who carried out the vast majority of the research for the paper for his PhD thesis.
Having graduated in May 2006, Dr Gonzalez-Villasenor is now working as a Research Associate in the Power Conversion Group in the University's School of Electrical and Electronic Engineering.
Alle Nachrichten aus der Kategorie: Transportation and Logistics
This field deals with all spatial and time-related activities involved in bridging the gap between goods and people, including their restructuring. This begins with the supplier and follows each stage of the operational value chain to product delivery and concludes with product disposal and recycling.
innovations-report provides informative reports and articles on such topics as traffic telematics, toll collection, traffic management systems, route planning, high-speed rail (Transrapid), traffic infrastructures, air safety, transport technologies, transport logistics, production logistics and mobility.
Zurück zur Startseite
Neueste Beiträge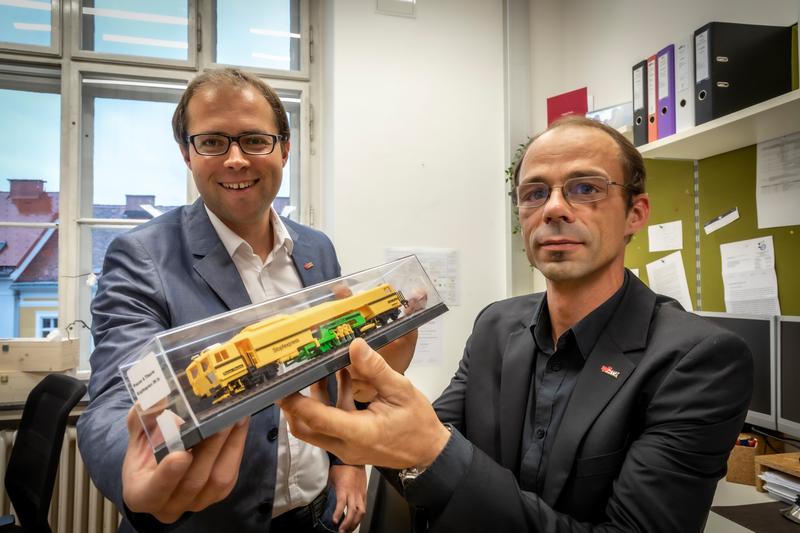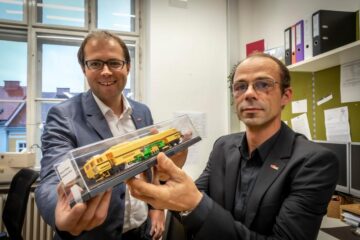 Intelligent maintenance: improved maintenance management for track
TU Graz algorithm-based method provides a basis for decisions on the correct amount of tamping measures on tracks, thus reducing their life-cycle costs by up to 20 per cent. Train…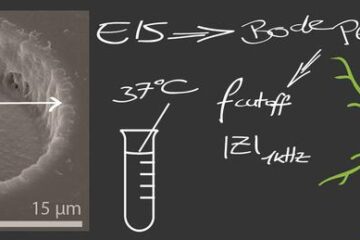 Performance test for neural interfaces
Freiburg researchers develop guidelines to standardize analysis of electrodes How can scientists measure and define the performance of neural electrodes if there are no uniform standards? Freiburg microsystems engineer Dr….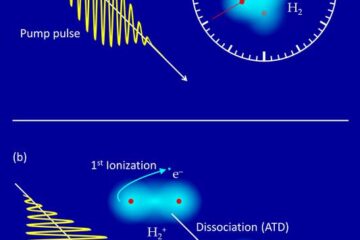 Rotation of a molecule as an "internal clock"
Using a new method, physicists at the Heidelberg Max Planck Institute for Nuclear Physics have investigated the ultrafast fragmentation of hydrogen molecules in intense laser fields in detail. They used…