Pay-as-you-drive mainly reduces shopping trips
Then people will choose to travel to work at a different time or to use public transport. The biggest change is in the non-daily shopping trips to another town. About nineteen percent of these journeys will be adjusted as a result of the user tolls.
Tillema asked car users who regularly stand in traffic jams to what extent they would be willing to change their driving habits if the user tolls are implemented. For years the introduction of pay-as-you-drive has been discussed as a solution for traffic congestion. However, the effect of introducing such a measure in the Netherlands has never been clear. Tillema found a clear reduction in car traffic if various types of toll were introduced. A kilometres driven toll during rush hour or tolls on specific sections of road were found to be the most effective means of controlling traffic jams.
Effects
Research has shown that the effect of the measure depends on the type of toll and type of car journey. Also the motorist's income, travel allowance and number of kilometres driven per year play a role. These determine how sensitive a motorist is for the tolls. The respondents most frequently indicated a reduction in the number of shopping trips. After this came visits and work journeys. Only 0.5% of the respondents said they would drive more.
Alternatives
The alternatives chosen depend on the measure. Tolls during the rush hour mainly lead to a change in the timing of the journey. For non-time dependent tolls, car drivers more frequently choose to use public transport, the bicycle or to walk. The number of journeys made is not only reduced for home-work traffic. Eleven percent of the respondents said they would probably look for a different job if the user tolls were introduced. Only four percent indicated a willingness to move house. Most of these respondents already had plans to move anyway.
Companies
Companies clearly value possible gains in travel time. Three to four percent of the companies think they will make more journeys. Yet one-fifth of companies still said that they would make less business journeys. The effect on lorry journeys is much smaller. Besides the changes in company transport, thirty percent of the companies want to change the compensation for employees. Instead of a travel allowance they will more often choose to give relocation allowances or public transport allowances. They also want to stimulate working at home and flexible work times.
Where does the money go?
Nobody likes having to pay more. If the incomes from the tolls are used to reduce the fixed car tax, the 'average' motorist will not have to pay more on balance. This will lead to a better acceptation of the toll. However, it would also mean that people will once again use the car more easily. According to Tillema a more effective measure would be to use the income to reduce income tax, for example. This would lead to a bigger change in behaviour, the taxpayer would benefit and the traffic jams would become shorter.
Taede Tilllema's research was funded by NWO.
Alle Nachrichten aus der Kategorie: Transportation and Logistics
This field deals with all spatial and time-related activities involved in bridging the gap between goods and people, including their restructuring. This begins with the supplier and follows each stage of the operational value chain to product delivery and concludes with product disposal and recycling.
innovations-report provides informative reports and articles on such topics as traffic telematics, toll collection, traffic management systems, route planning, high-speed rail (Transrapid), traffic infrastructures, air safety, transport technologies, transport logistics, production logistics and mobility.
Zurück zur Startseite
Neueste Beiträge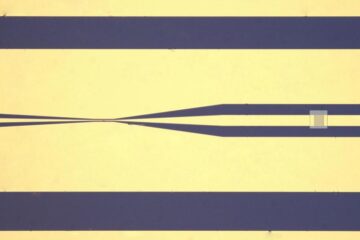 Researchers break magnetic memory speed record
Advance could lead to new generation of ultrafast computer chips that retain data even when there is no power. Spintronic devices are attractive alternatives to conventional computer chips, providing digital…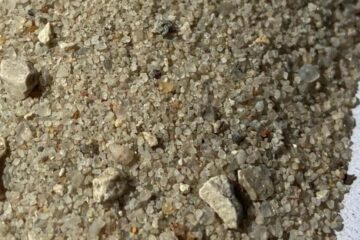 Tracing the source of illicit sand–can it be done?
Research presented at the 2020 GSA Annual Meeting. If you've visited the beach recently, you might think sand is ubiquitous. But in construction uses, the perfect sand and gravel is…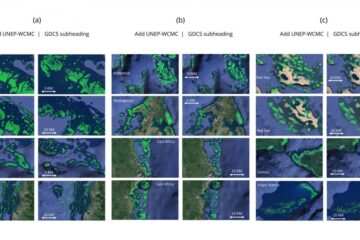 Location and extent of coral reefs mapped worldwide using advanced AI
Nearly 75% of the world's coral reefs are under threat from global stressors such as climate change and local stressors such as overfishing and coastal development. Those working to understand…